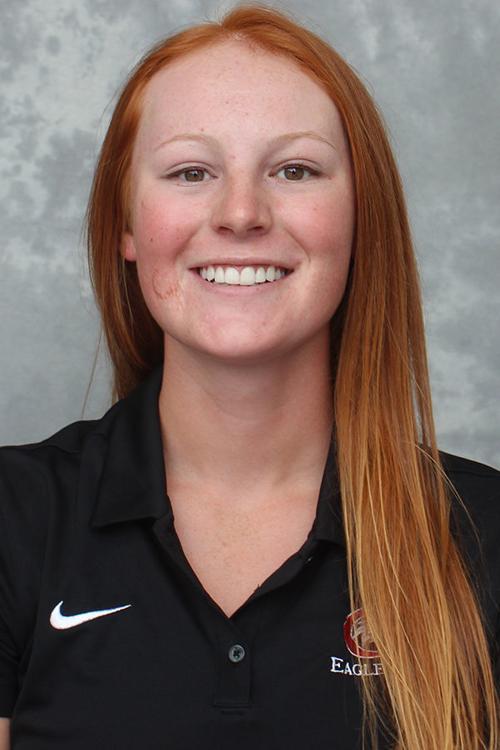 Chadron State College sophomore Alpine Hickstein of Chadron was one of six Rocky Mountain Athletic Conference golfers named last week to the RMAC All-Academic First-Team by a vote of the league's sports information directors.
CSC classmate Abby White, of Simcoe, Ontario, received recognition on the academic honor roll by virtue of her 3.51 cumulative grade point average in literature curriculum. All who qualify for the first team ballot with a minimum 3.3 GPA after at least two full semesters of credit and one year of competition are automatically placed on the honor roll if they are not selected to the first-team.
For the first time, the spring academic awards were considered on the basis of career performance.
Hickstein recorded the best stroke average of any CSC player in history in 2019-20, with a 78.6 strokes per round pace through March. For her career, she is at 80.1, which is also the school record.
Last season, Hickstein tied the school record for lowest round at the Missouri-St. Louis Spring Invite, with a 74. For her career she has nine top-20 finishes, four top-10s and a tourney win at South Dakota Mines in 2018-19. She carries a 3.957 GPA in business education.
The CSC golfers participated in four fall tournaments and two more in early March before the remainder of the season was cancelled by governing bodies due to the coronavirus pandemic.
Jennifer Hankins of Metro State-Denver was declared the RMAC Women's Golf Academic Player of the Year.
Be the first to know
Get local news delivered to your inbox!