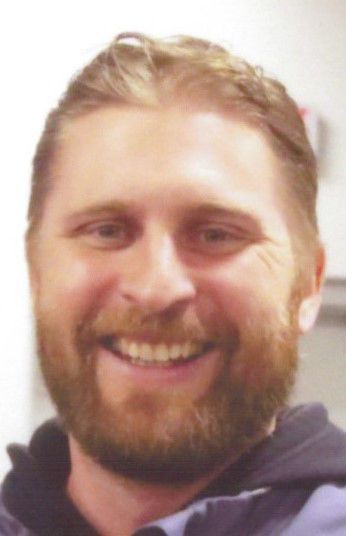 Chadron State College Head Football Coach Jay Long announced last week that a hometown product, Micah Smith, is taking over as the Eagles' offensive coordinator.
"I'm very excited to announce the hiring of Micah," Long said. "After his interview, I knew that he was qualified and ready to come back home."
Smith also expressed his delight in assuming the new duties.
"Words can't describe how excited I am to come home," he said. "This college, community and football program have been so good to me. This is my opportunity to repay the debt that I owe."
"There were four characteristics that we were looking for in our next coordinator," Long added. "Those were commitment to Eagles football, an offensive philosophy similar to our current one, an understanding about recruiting top student-athletes to Chadron and an appreciation for what it takes to be successful here."
Smith replaces Logan Masters, who in December returned to his alma mater, Wayne State, to become its O coordinator.
The youngest of the three children of Brad and Pam Smith, now of Tucson, Ariz., Micah grew up along the Elliott Field sidelines. He was a toddler when the family moved from Illinois to Chadron after his father was named the Eagles' head football coach in the spring of 1987.
Brad Smith coached the Eagles for 18 years, became the program's winningest coach with a 136-57-1 record and won or shared five Rocky Mountain Athletic Conference championships. He also was tabbed the athletic director before he had coached his first CSC game and filled that position through the 2012-13 school year when he retired.
You have free articles remaining.
When the RMAC celebrated its centennial, he was selected its Football Coach of the Century and has been inducted into the CSC, RMAC and Nebraska Football Halls of Fame.
Since graduating from Chadron State in 2008, Micah spent 11 years coaching college football at various institutions. He initially was a graduate assistant at Wayne State, was a position coach at Wabash College at Crawfordville, Ind., and RMAC member Fort Lewis College at Durango, Colo., before spending five years at Eastern Illinois University as the tight ends coach, co-special teams coach and wide receivers coach.
This past season, he was the offensive coordinator at Mayville State in North Dakota.
Micah was an all-around athlete at Chadron High. He still owns the Cardinals' career records for pass receptions (96), yards receiving (1,462) and interceptions (14). He also ranks second to current CHS boys' basketball coach Mitch Barry in return yards (1,360).
In addition, Smith played in the 2003 Shrine Bowl, averaged about 17 points a game as a senior for the Cards' basketball team, went more than 22 feet in the long jump and ran the 300-meter hurdles in 39.3 seconds, faster than any Chadron High athlete except his older brother Ben.
Micah suffered two severe knee injuries while playing football at Chadron State, but he had a memorable career, good enough to be named to the Eagles' All-Century Team in 2014.
Highlights included rolling over a would-be tackler, landing back on his feet and continuing on for a 73-yard touchdown against Fort Lewis as a freshman in 2004. Two years later, he averaged 17.4 yards on 27 punt returns to rank fourth in the nation in NCAA Division II.
The following summer, he was placed on the RMAC pre-season all-star team, but had his career ended by the second knee injury early in the season.
Micah and his wife Jadrianne, a native of Pierce whom he met at Wayne State, have a daughter, Joslyn, who is nearly 2 years old.