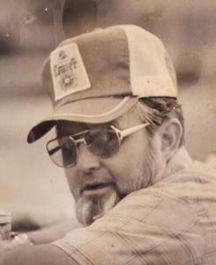 As the sun rose on Saturday, June 8, 2019, Lawrence 'Yogi' Weiss drew his final breath and peacefully left his tired body behind.
Yogi was simultaneously unassuming and larger than life. His opinions were deeply held and he wasn't shy about letting you know why he was right and you were wrong - yet - he had a generosity of spirit that made everyone feel welcome. These traits may have been learned in military school, during his time as a semi-pro football player or, perhaps, that was the secret to his decades of success as the owner and namesake of 'Yogi's Den' - first in his beloved Chicago and later in Hot Springs, South Dakota.
Always an active force of nature, Yogi was a life member of the American Legion, Disabled American Veterans, Horn and Feather Hunting Club, Knights of Columbus, Masons and Shriners. He coached high school football, sponsored basketball, bowling and softball leagues and taught weight lifting.
Even after Yogi retired from the bar business in 1995, he kept rooting for his Chicago Bears, driving youth patients for the Shriners, marshaling at the local golf course and setting off the annual 4th of July fireworks.
Our beloved patriarch is survived by Alice, his wife of 57 years; daughter Hayley (Dan); sons Michael and Mark (Tonya); and grandchildren Ryan, Christian and McKenzie.
In honor of Yogi we ask that you embrace one of his favorite quotes, "Life is short. Eat the dessert first." In lieu of cards and flowers, the family requests donations to the Alzheimer's Association at https://www.alz.org/. Visit https://www.hansenmortuary.com for condolences.
To plant a tree in memory of Lawrence Weiss as a living tribute, please visit Tribute Store.