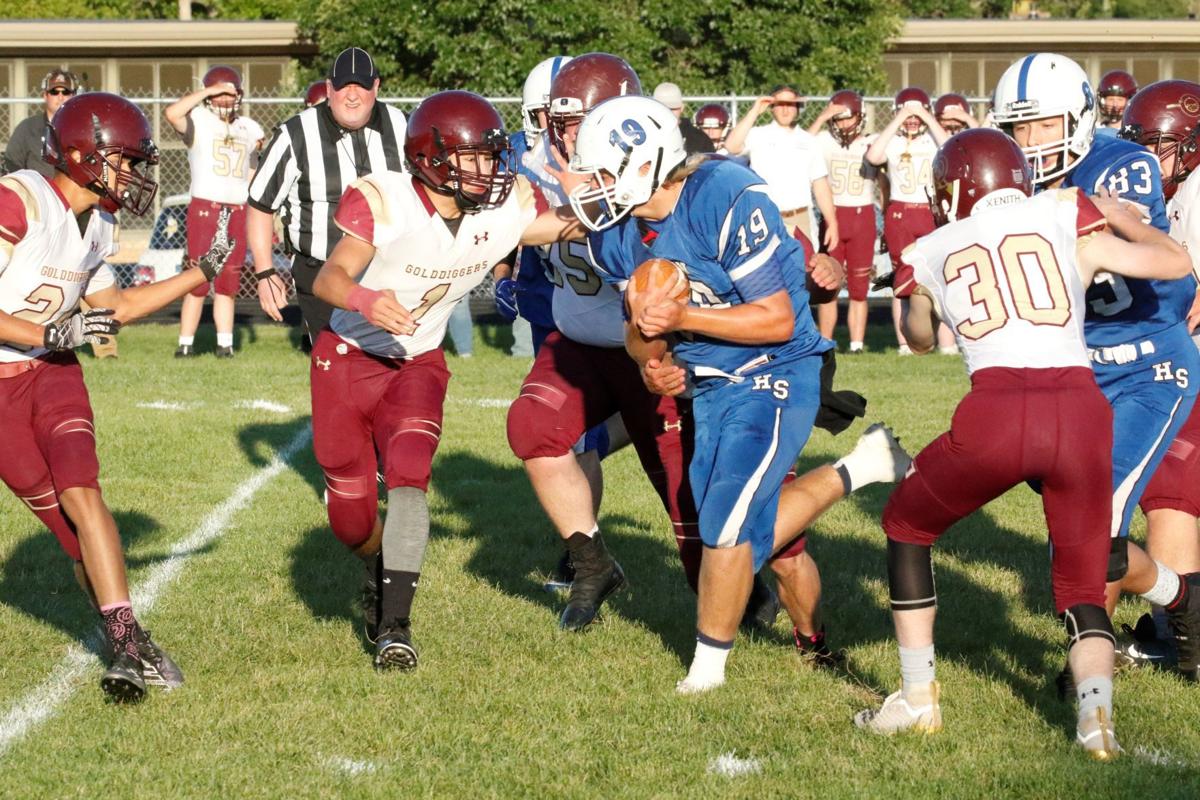 A week after suffering a shutout loss to Mobridge-Pollock, the Hot Springs Bison football team got a shutout of their own, blanking Bennett County 21-0, Saturday.
The Bison's Marcus Harkless had touchdown runs of two and nine yards in the first quarter to give the Bison a 14-0 lead going into halftime, and capped the team's scoring in the fourth quarter with a 20-yard run.
Harklesss ran 26 times for 139 yards and his three TDs during the game.
Hot Springs' defense held Bennett County to 101 total yards on 52 plays. The Bison held the Warriors to 61 yards passing and 40 yards rushing. Bennett County had 2 fumbles in the loss. Harkless was credited with the Bison's only sack, but seven Hot Springs' defenders had at least one tackle for loss and Caleb Maciejewski and Braden Coleman each had two.
You have free articles remaining.
Hot Springs quarterback Brynn Thompson completed four of ten passes for 68 yards. He was intercepted once. Bison receiver Wrider Allison was credited with 26 yards on 2 receptions.
Behind Harkless, Gavin Heil had seven rushes for 34 yards.
Hot Springs amassed 239 yards in the game, 68 on the ground and 171 through the air. The Bison were three-for-four on fourth downs but only five-for-13 on third down.
The team lost 74 yards on four penalties.
The Bison's next opponent will be Pine Ridge at home in Hot Springs. Pine Ridge is 0-5 this season and is coming off a 50-0 home loss to Belle Fourche. Pine Ridge has been shutout in all but one game this season.