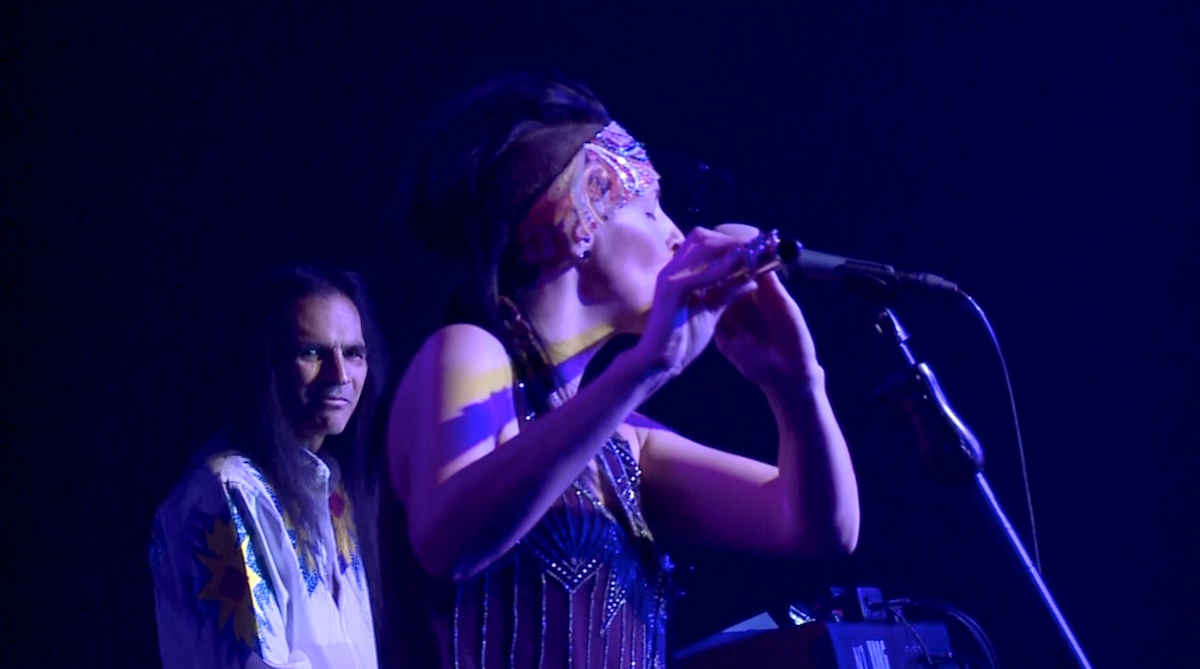 One of the best know Native American music groups in the region is bringing their renowned holiday show to Deadwood Mountain Grand when Brulé performs Saturday, November 21.
Paul LaRoche is the founder and producer of the award-winning Native American music group that is best known for thrilling audiences with a mergence of cultural rock and theatrical instrumentations.
Now in their 20th season, their national performances carry the same contagious excitement as Trans-Siberian Orchestra, Celtic Thunder, and Riverdance but with the emotional impact of the American Indian culture.
The group is one of the top-selling Native American adult/rock music groups and has chalked up impressive CD sales (over 1 million worldwide). Brulé has released 21 titles in 20 years and has been named "Group of the Year" five times by the Native American Music Awards, earning seven NAMMYs since 2002. Their annual performance schedule takes them throughout the U.S., touring the casino, performing arts theatre, arena, corporate and festival circuits.
You have free articles remaining.
Brulé has pushed the boundaries of contemporary Native American rhythms and classic rock in their genre-blending selections. Their electrifying show consists of a 5-piece rock ensemble augmented with an array of traditional Native American instrumentation. Paired with the stunning steps of one of the top Native American dance troupes, their authenticity brings a multi-dimensional art form to this cultural rock opera.
The musical journey of Brulé's founder, Paul LaRoche, adds an affecting story to audiences and has been well documented in the best-selling biography "Hidden Heritage".
Brulé is seen regularly on national PBS affiliates across the country. Their history-making concert, "Brulé, Live at Mount Rushmore-Concert for Reconciliation of the Cultures", has become the longest running Native American concert special on national TV.
Brulé produced over 70 episodes of the TV Program "Hidden Heritage" for RFD-TV, a cable TV network that broadcasts to over 40 million homes across the United Sates and international markets. The show "Hidden Heritage" presents positive stories from across Native America.
"I am personally thrilled to welcome Brulé to the Deadwood Mountain Grand stage," commented Susan Kightlinger, General Manager at Deadwood Mountain Grand. "They have a long history with Deadwood and we couldn't be more excited to have them back."
Tickets are available at the Deadwood Mountain Grand Box Office – The Company Store – or at ticketmaster.com. Ticket buyers should note that TICKETMASTER is the only official ticket broker for Deadwood Mountain Grand. Beware of third party websites and offers. Both hotel reservations and ticket arrangements may be made by calling 877-907-GRAND.