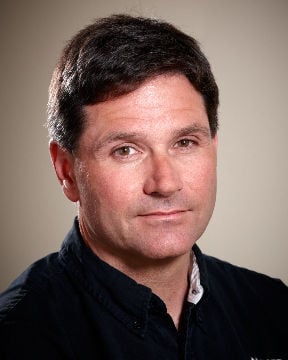 Kevin Forrester took the oath of office Tuesday as Meade County auditor after he was appointed to the position last week by the Meade County commissioners.
Forrester's appointment follows the resignation of Lisa Schieffer, who had held the elected office since 1999. Schieffer submitted her resignation on May 11 and it was effective May 31.
Forrester has served as Meade County's facility manager and information technology director for 25 years. In March, Forrester was appointed to the Sturgis City Council to complete a one-year term following the resignation of Ward 4 Council member Steve Kesler.
As part of his new duties, the Meade County Commission voted 4-1 on May 25 to increase Forrester's pay by $1,000 per month during the time he holds both positions. The vote also included an additional $750 per month for Lana Anderson, the Register of Deeds; Rhea Crane, the Director of Equalization and Planning; and Commission Assistant Jerry Derr during the transition period.
Commissioner Doreen Creed voted against the pay increases.
The increase in pay comes at a time after Schieffer's sudden resignation and former Meade County Treasurer Susan Boadwine's resignation. Boadwine submitted her letter of resignation March 23, with her resignation effective May 1.
During the May 25 meeting, Derr said that with the change in staff, the workload has been shifting to other staff members in other departments and offices. Commissioner Ted Seaman said Meade County has received applications and plans to do interviews for the treasurer position at the commission's June 8 meeting.
In other business at the May 25 meeting, the Meade County Commission voted unanimously to utilize American Rescue Plan Act funds to give each full-time county employee $50 per month for those employed between March 1, 2020 and July 2021. The bonus includes all elected officials, with the exception of the county commissioners.
The time frame for the bonus payout is for the extra work county employees completed during the onset of the COVID-19 pandemic, Commissioner Richard Liggett said.
Liggett explained that if an employee was with Meade County beginning March 1, 2020 until July 2021 there would be a one-time taxable payment for all the months they were employed. If an employee was with Meade County for less than that amount of time, the payout would be reduced by the amount of months not employed.
Commissioner Talbot Wieczorek said there should be some recognition of the essential workers in the county, after Meade County kept the doors open, and continued operations during the pandemic. Wieczorek said the commission has been pleased with how the staff has worked in the last year.