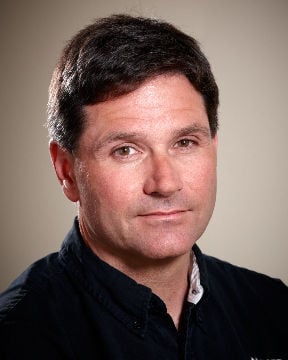 Kevin Forrester was appointed Monday to fill the vacancy for the Ward 4 seat on the Sturgis City Council.
Forrester will take the oath of office March 15 to complete the remaining one-year term of former Ward 4 Council member Steve Keszler, who resigned in February.
Mayor Mark Carstensen said seven people submitted applications for the council seat — Forrester, Brandon Anderson, Dan Larson, Tim Potts, Megan Snyder, Jon Swan and Dustin White. Forrester, Potts and Snyder attended Monday's meeting and spoke before the City Council made their decision via individual ballots.
Forrester received the majority of the votes. He is the director of facilities for Meade County government and is a lifelong Sturgis resident.
"It now feels like the time to take the next step to join the team that is helping to guide the community," Forrester said. "Sturgis has so many things to offer and we have lots of decisions to make. Being part of the group that does that is important, whether that be from redistricting from the new census, our wards will be changing this year, to some of the decisions that are going to be made with some of the city-owned properties, to the capital improvement  plans, to the council's goals and objectives — there's lots of good things to be involved with."
In a related matter, the City Council announced Monday there will be no need for an April 13 municipal election, as all candidates are running unopposed. However, there will be some new faces on the council.
Ward 1 incumbent Terry Keszler decided not to seek re-election. His seat will be filled by Angela Wilkerson. Ward 2 incumbent Beka Zerbst turned in the required number of petitions and has no opposition. Ward 3 incumbent Ron Waterland decided not to seek re-election. His seat will be filled by Aaron Jordan. Ward 4 incumbent Rhea Crane decided not to seek re-election. Her seat will be filled by Dean Sigman.
The new council members, other than Forrester, will be sworn in during the May 3 council meeting.