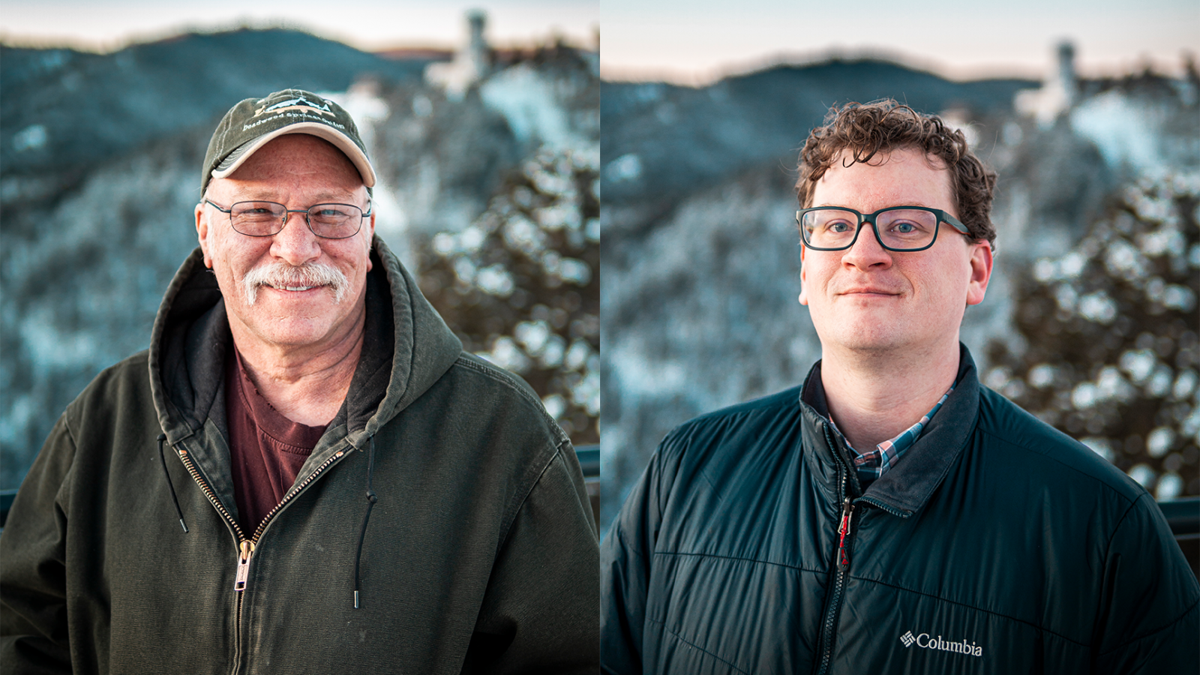 LEAD | Sanford Underground Research Facility's (Sanford Lab) Safety Performance Awards are built to recognize employees who go over and above their normal duties. Although safety is everyone's duty, many employees at Sanford Lab demonstrate above and beyond examples of the safety culture the facility hopes to cultivate.
Sanford Lab's Safety Task Force recognized Roger Hudson and Douglas Tiedt with December 2019 and January 2020 Safety Performance Awards.
Roger Hudson, safety specialist
While training personnel on operations, Hudson identified an air monitor displaying incorrect information. Upon returning to the office, he immediately created a work order for the repair of the malfunctioning monitor. The monitor was at a location designated as a shelter-in-place for the Ross facility personnel. A non-functioning monitor could create a potentially harmful situation for personnel if a noxious gas was present.
You have free articles remaining.
"I would like to recognize Roger for his attention to detail," said Larry Jaudon, director of the Environment, Safety and Health Department. "He meticulously looks for unsafe acts or conditions. He regularly helps personnel with identifying and wearing the proper PPE. He picks up discarded items that could be a potential tripping hazard and returns them to storage or properly disposed of them. He regularly interacts with others seeking input and providing advice to help create a better safety culture and workplace. Roger is truly a valuable SDSTA employee and truly an asset to the ESH department!"
Sanford Lab's Safety Task Force selected Hudson as the December 2019 Safety Performance Award recipient.
Douglas Tiedt, postdoctoral researcher with the University of Maryland with LUX-ZEPLIN dark matter experiment
During a LUX-ZEPLIN toolbox talk before a scheduled power outage, normal tasks were discussed -- what work was to be done, who would do it, what the risks where and how they were to be mitigated. Because half of the overhead lights in the Davis Cavern would go out, reduced lighting was a potential a hazard. Douglas Tiedt reminded people where the flashlights were in the case that all the lights went out. This triggered a discussion about which flashlights were charged, who had cap lamps and who had flashlights.
"Doug's awareness of change in the environment, coupled with a robust questioning attitude ... set the example for not being satisfied on safety systems," said Simon Fiorucci, science coordination manager for the experiment. "He recognized that a potential failure could occur, what the potential consequences would be, and warned his co-workers. As a group, they decided on a backup plan. Doug modeled the situational awareness and the courage to challenge assumptions. Well done!"
Sanford Lab's Safety Task Force selected Tiedt as the January 2020 Safety Performance Award recipient.