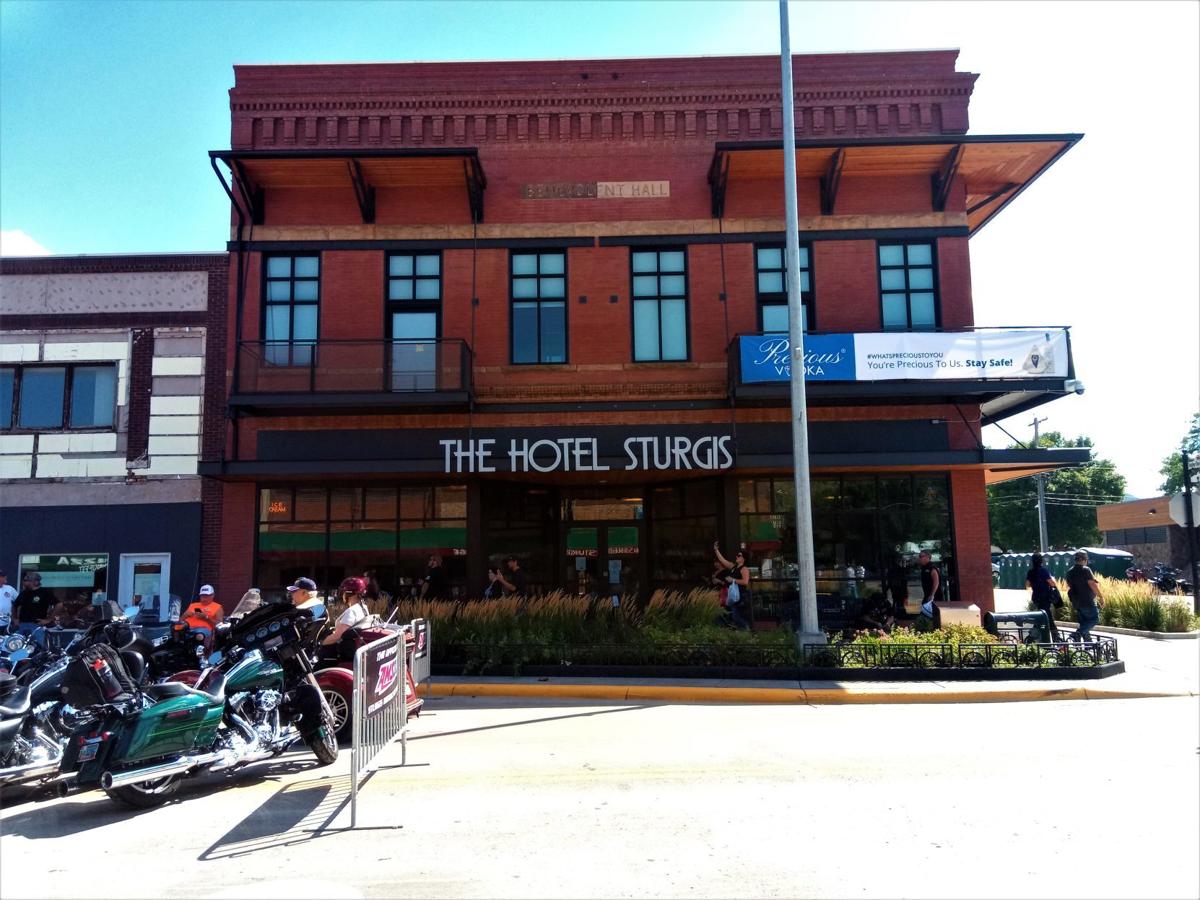 STURGIS | Hotel Sturgis owner Rod Bradley said his hotel has been fairly booked, and the people who want to be at the 80th annual Sturgis Motorcycle Rally are here.
This is the hotel's second rally. Bradley said he gets calls every day asking for available rooms.
"The main thing I notice is the people that decided to come here seem to be really happy to be here," he said. "I think they feel fortunate we decided to have the rally because they wanted to come. No matter where they came from, they're glad to be here."
Bradley said the hotel was completely booked leading up to the pandemic, and as travel restrictions were imposed, people decided they're weren't comfortable coming, so they were refunded their deposits.
He said the hotel is full through Thursday and has some open rooms Friday and Saturday.
Bradley said the hotel is happy the city moved forward with the rally and thinks it's a good thing.
"It could be a catalyst for America as far as being able to hold events again," he said. "We're thankful for whatever we get and however it rolls out just because 24 months between rallies was going to be a really long time."
He said people he's heard from don't think there isn't a virus, but that it can't be controlled and there won't be a perfect time to reopen.
Bradley said someone has to be the first to host an event, and that South Dakota is showing the world there's a balance between public health and safety and the economy.
"I believe we're finding a balance here with this event," he said. "Nobody chose to be the first to step off, but somebody has to be, and this event is actually it. ... We decided we wanted to do it and what balance we're going to take. This is it and hopefully it works out good and people realize it can be done."
Bradley said the hotel is following CDC guidelines, social distancing and sanitizing more. He said employees have the choice to wear masks, and their temperatures are checked every day before they start work.
Hotel Sturgis is located at the corner of Main and Second streets.
Concerned about COVID-19?
Sign up now to get the most recent coronavirus headlines and other important local and national news sent to your email inbox daily.