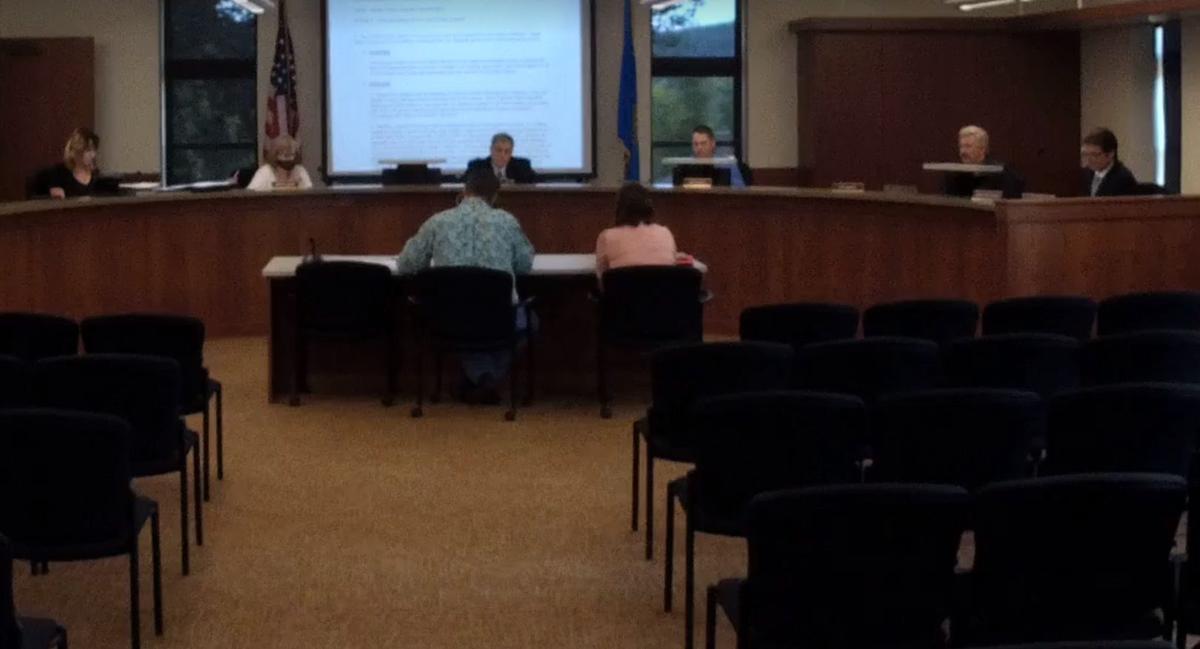 Meade County Commissioners unanimously approved a speed limit request change policy during their Tuesday meeting.
The policy defines the process for Meade County residents to petition the commissioners to consider changing the speed limit. It applies to all county road speed limits and "supersedes previous policies of the same subject," according to the policy.
The policy was created following a resident requesting the speed limit be reduced from 55 mph to 45 mph on Elk Creek Road at the May 26 meeting and other residents requesting it be reverted following approval.
"I vetted this through (the sheriff) and he's on board with it," county highway Superintendent Nicholas Broyles said.
According to the policy, the county Highway Department can initiate the speed limit change request and bring it to the board. It can also be requested through a citizen petition process.
A citizen must submit a signed petition with signatures from at least 10% of the Average Daily Traffic for that portion of road. If the counts don't exist for a portion of road, a petition with 10 signatures from 10 different households within 5 miles of the road would be required.
The county Sheriff's Department may also initiate a speed limit request change.
The policy is now in effect.
During the meeting, the board also approved non-mandated (outside agencies) funding for Fiscal Year 2021. Black Hills Works will receive $500, $31,000 to Firefighters Association, $17,000 to the Sturgis Economic Development Corp, $33,201 to the South Dakota Department of Health, $16,000 to Piedmont Valley Library, $29,700 to Sturgis Public Library and $9,000 to Faith Public Library. It also approved $25,000 to the Tri-County Conservation District.
Lawrence County Commissioners also met Tuesday and approved hiring a local architect to assist the county in selecting a qualified architect with expertise in designing and building jails.
This was approved after discussing the Public Safety and Services Center with county sheriff Brian Dean.
Commissioners also heard from county Highway Superintendent Allen Bonnema and three residents who discussed the status of Maitland Road improvements.
Bonnema told the Journal Wednesday that the road was on the current five-year plan in order to pave a portion of it in 2021. However, with the new tentative five-year plan, which has not yet been approved, the department may push it to 2022.
"We have other current asphalt road projects that needed to be addressed before we turn a gravel road into a paved one," Bonnema said.
Three residents wondered if the road was going to be fixed this year or in the near future and came to the meeting in efforts of keeping on track with the road for 2021.