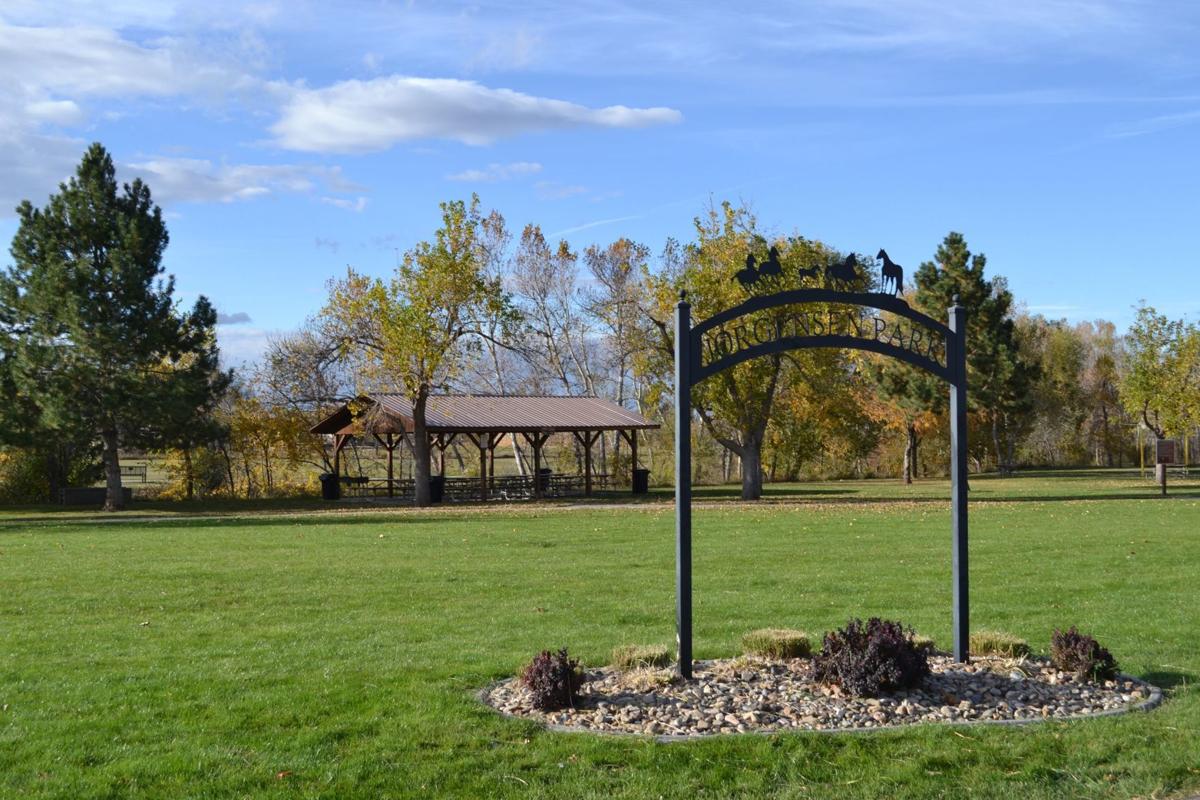 SPEARFISH | Spearfish organizations, businesses and families are now able to adopt one of the city's parks through the Adopt-A-Park program.
Spearfish City Council approved the program for the Spearfish Parks and Recreation Department at its June 1 meeting.
Department director Tyler Ehnes said in an email to the Journal that the program was brought to him by the Park, Recreation and Forestry superintendent in 2019, who was thinking of ways to accomplish annual summer tasks.
"The program was not at the top of our priority list until COVID-19 came about, which limited our seasonal hiring," Ehnes said in the email. "We thought that we would finish the program and get it in front of our City Council for adoption so we could take advantage of volunteers this summer while we are short-handed."
Since restrictions began, Ehnes said the department has been promoting outdoor activities like hiking, using the recreation path and playgrounds, or going to Lookout Mountain.
He said he's received calls asking how to volunteer while the department is short-handed this summer.
"Some have lost their jobs and are looking for productive ways to fill their time while searching for a new job, others love our parks and just want to help take care of them," he said. "I hope that this program helps create partnerships between the Parks and Recreation Department and local organizations.  This allows our parks to be better maintained while allowing citizens to take ownership in our community."
Ehnes said the department recommends groups schedule at least two clean up days a year, one in the spring and one in the summer, along with a monthly walkthrough to help identify issues with the park system.
According to the program application, groups will schedule volunteer activities at least seven days in advance so the department can schedule a supply drop-off at the worksite or for a volunteer to pick up supplies at the office.
The department will match groups to the park or area they're most interested in, but final placement will be determined by the department. It's also on a first-come, first-serve basis, although more than one group may adopt the same park, depending on the size and types of projects or maintenance needed, according to a press release.
Adoptions will last for one year and are renewable. If a group, however, doesn't do what's expected of them, Ehnes said they would more than likely not have their application approved the following year.
After one successful year of adoption, the group will be recognized with signage in each park.
Ehnes said park staff will continue to take on the majority of maintenance within the park.
"There are certain tasks each summer that we don't get to such as painting and staining of infrastructure, landscape maintenance, tree plantings, etc.," Ehnes said.
According to the application and guidelines, the city will be responsible for approving the size and scope of any projects to be undertaken by the group, providing and disposing of trash bags during park clean up days, and posting recognition on the city's website.
Volunteers, though, are responsible for providing supervision for their group, reporting vandalism or broken equipment, identifying projects the group hopes to complete and supplies needed, and returning equipment or unused supplies.
Groups could pick up trash and debris, clean and rake under large trees, sweep parking lots, cut and remove weeds, paint and stain shelters, replace basketball hoop nets and more.
Ehnes said he has not received any applications yet, but he has reached out to organizations in town that have shown interest in the program.
The guidelines for volunteers can be found on the department's website, along with the application. Volunteers will be asked to sign liability forms, and those under 18 should have their parents sign. 
For more information, visit the city's website or call the Parks and Recreation Department at 717-1189.
Be the first to know
Get local news delivered to your inbox!