Regional Health Sturgis adds two physicians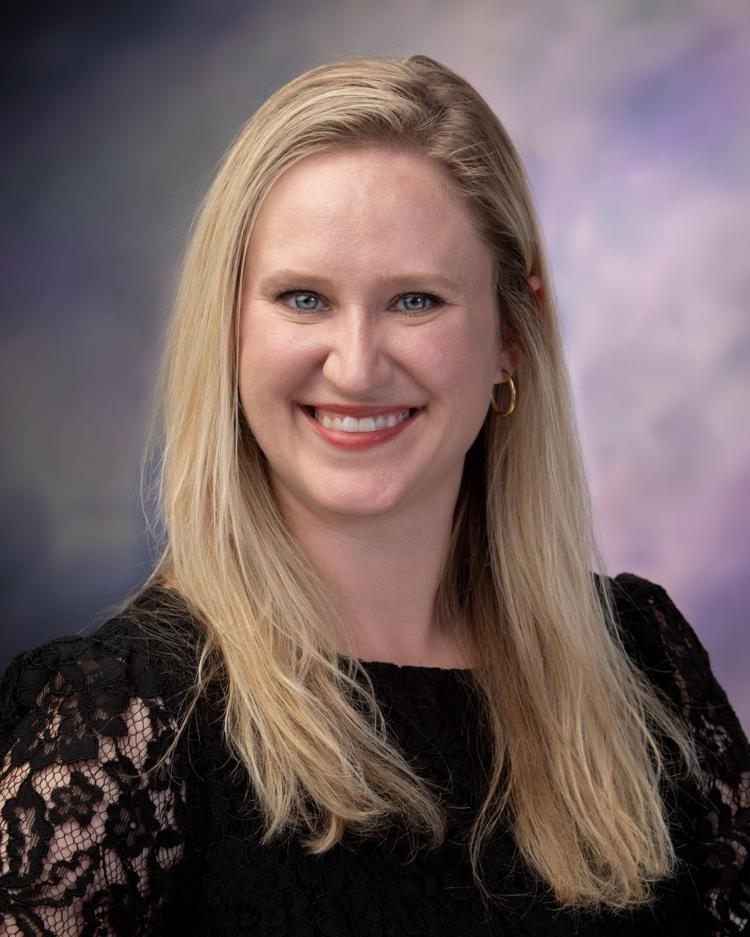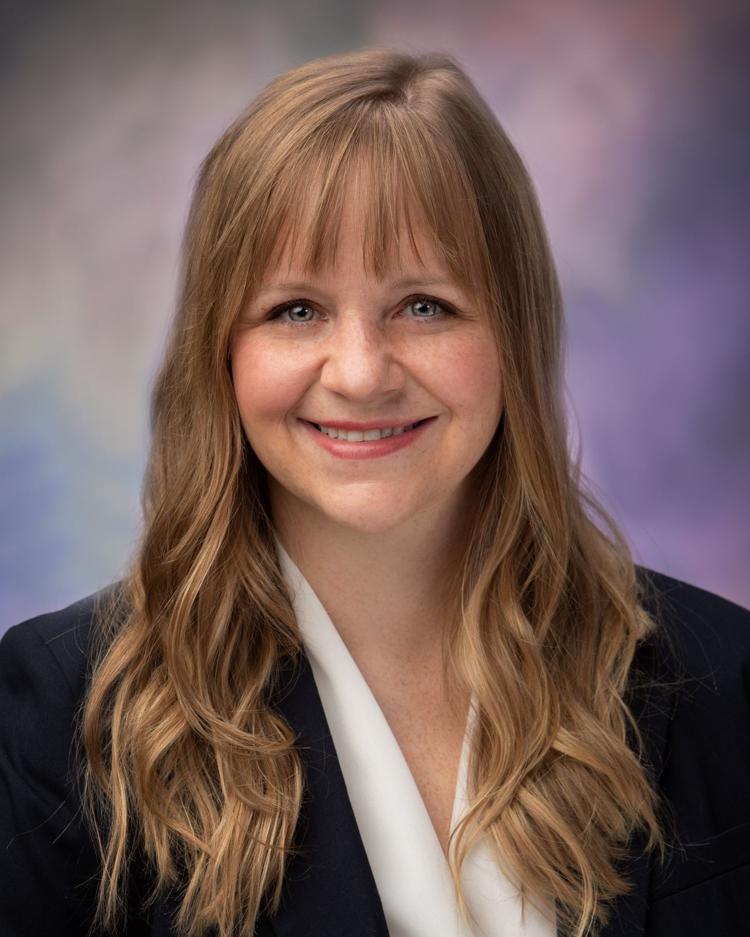 STURGIS | Regional Health is welcoming two new Family Medicine physicians to the Regional Health Medical Clinic in Sturgis, Joy Mueller, M.D., and Josephine Davis, M.D.
Both are both originally from the Black Hills, and are excited to be back in the area with their families.
Dr. Mueller is a board-certified Family Medicine physician. Her in-clinic family practice includes pediatrics, adolescents, adults, women's health and geriatrics. She also serves as an inpatient and emergency care physician at Sturgis Hospital. Dr. Mueller graduated from Sanford School of Medicine in Vermillion in 2016, then completed the Regional Health Family Medicine Residency in Rapid City, S.D.
Active with the American Academy of Family Practice, Dr. Mueller has served on the South Dakota Chapter's board as a medical student and a resident member. She enjoys working with the full spectrum of patients and conditions. Dr. Mueller is excited to live in the Black Hills with her husband and son as they enjoy a wide variety of outdoor activities.
Dr. Davis is also a board-certified Family Medicine physician with a special interest in preventative medicine and treating patients of all ages. She completed her Family Medicine Residency at the University of Nebraska Medical Center in Omaha, Neb., and is an active member of the American Academy of Family Physicians.
She is looking forward to getting to know her new patients, and she practices with the philosophy of treating others as she would like to be treated. Dr. Davis enjoys hiking, camping and fishing in the Black Hills with her husband, son and dog.
Drs. Mueller and Davis are accepting new patients. Appointments can be made by calling Regional Health Medical Clinic in Sturgis at 605-720-2600.
Rounds staff to visit Sturgis Oct. 24
Staff from the office of U.S. Senator Mike Rounds (R-S.D.) will visit Sturgis on Thursday, Oct. 24, to assist residents with any issues they may have dealing with federal agencies.
The visit will be at the Sturgis Public Community Center, 1040 Harley Davidson Way, Room 101, from 1:30-3 p.m.
Questions or concerns regarding this visit can be directed to Senator Rounds' Rapid City office at 605-343-5035, or by visiting www.rounds.senate.gov.
Third Annual Pumpkinfest in Belle Fourche
The third annual Pumpkinfest will be held at the Tri-State Museum and Visitor Center in Belle Fourche on Saturday, October 26 from 10 a.m. to 4 p.m.
The event is sponsored by the Tri-State Museum and Visitor Center and the Belle Fourche Chamber of Commerce.
Pumpkinfest will include vendors, including food trucks, in addition to activities such as mummy bowling, scarecrow ring toss, the Zombie Pig game, Mad Scientist table, the "Haunted" Spaulding Cabin, the Pumpkin Train, an inflatable and goodie bags for the kids.
There will be additional activity tables provided by the Belle Fourche Public Library, Belle Fourche Area Community Center and the Black Hills Roundup.
The day will also include performances by the Tri-State Performers of the play, "Misunderstood Monsters," at noon and 3 p.m. At 3:30, after the play, the costume contest will be judged. Awards will be announced immediately thereafter.
There is no charge for any of the activities and games. In the event of inclement weather, events slated to be outdoors will be in Community Hall.
You have free articles remaining.
For more information about Pumpkinfest, call 605-723-1200. The Tri-State Museum and Visitor Center is located at 415 Fifth Avenue in Belle Fourche.
Deadweird in Deadwood for Halloween
Come celebrate Halloween in Deadwood. Deadweird is a little crazy, a little spooky and a whole lot of fun.
Make plans for the 7th annual Monster Ball on Friday, Oct. 25, with a live band, dancing and prizes; and the annual Costume Contest with more than $10,000 in cash and prizes for the best costumes on Saturday, Oct. 26. Both of these events are free, so come in costume or just come to watch — it is quite the sight! Participants must be 21 years old.
The Monster Ball is at Tin Lizzie Gaming Resort from 7-10 p.m. on Oct. 25, featuring live music by Tie Dye Volcano, prizes, dancing and fun.
Vote for People's Choice at the Monster Ball. Be sure to grab your number as you enter and sign up for the bar tab giveaway!
Costume Contest is from 6-9 p.m. on Oct. 26 at the Silverado-Franklin Hotel with the winners being announced at 9:30 p.m. Music and dancing will take place during this time as well.
Meade County residents, businesses to be recognized
Gov. Kristi Noem will recognize individuals and employers for their contributions to the rehabilitation and employment of South Dakotans with disabilities at the 2019 Governor's Awards ceremony on Nov. 4.
The event is at the Capitol Rotunda inside the South Dakota State Capitol Building located at 500 E. Capitol Ave. in Pierre starting at 9 a.m. MDT.
A reception will follow at the Casey Tibbs South Dakota Rodeo Center located at 210 Verendrye Dr. in Ft. Pierre.
Governor Noem will present awards to the following 2019 recipients:
• Brad Konechne of Brookings – Outstanding Individual with a Disability
• Carolee Bucholz of Sioux Falls – Outstanding Employee with a Disability
• Cammack Ranch Supply of Union Center – Outstanding Private Employer (Small Employer)
• Five Star Call Centers of Sioux Falls – Outstanding Private Employer (Large Employer)
• University of South Dakota/Sanford School of Medicine of Vermillion – Outstanding Employer (Other)
• Carolyn Schuldies of Sturgis – Outstanding Transition Services
• Nancy Schlichenmayer of Pierre – Distinguished Service
Anyone planning to attend or in need of more information, please contact the South Dakota Department of Human Services (DHS) at 605-773-5990.
The Governor's Awards ceremony is co-sponsored by the South Dakota Board of Vocational Rehabilitation, Board of Service to the Blind and Visually Impaired, the Statewide Independent Living Council, and DHS.