Wine Tasting Extravaganza
A wine-tasting event benefiting Black Hills Roundup Chutes for Charity Help & Hope, providing financial support for local families with urgent needs since 2009, is set for Friday Nov. 1 from 5:30-9 p.m. at the Spearfish Holiday Inn.
Featured will be 30-plus wines, heavy appetizers, live and silent auctions, raffles, and Reidelwine glasses.
Limited tickets are available at event sponsor Spearfish Phillips Exit 8 and 14 and at the door.
For more information, call 605-642-2041.
First Friday Artist of the Month at Miners' Tin Cup at 209 W. Main St. in Lead is Angela Thorson.
According to her bio, Thorson, "transformed by SoHo as a NYC hair model, lives to create art from her visual buffet of TriBeCa fashion and inspiration from the lower Eastside of Manhattan and abroad."
She will be showing and selling paintings and photographs.
A reception and showing is Friday, Nov. 1 from 5-8 p.m., and Saturday, Nov. 2, from 10 a.m. to 2 p.m. 
The 4th Circuit DUI Court will celebrate its sixth graduating class on Nov. 7 at 3 p.m., at the Lawrence County Courthouse in Deadwood.
Eight participants will be honored for completing an intensive monitoring and treatment program.
Matt Kreutz, a previous 4th Circuit DUI Court graduate, will deliver the keynote address.
The public is invited to attend the ceremony on the third floor of the courthouse at 90 Sherman St.+ in Deadwood.
You have free articles remaining.
According to the National Center for DUI Courts, the 4th Circuit DUI Court is one of more than 700 DUI courts in the United States helping get repeat DUI offenders off the roadways by providing them with the accountability and treatment needed to return to being productive members of society.
The 4th Circuit DUI Court is the second problem solving court in the 4th Judicial Circuit. The DUI Court Program is a judicially supervised alternative program to incarceration for driving under the influence offenses.
The DUI Court is a collaborative community effort aimed at increasing public safety, holding offenders accountable, and decreasing recidivism. The DUI court, which started in October 2015, is designed to rehabilitate high risk, high-need repeat DUI offenders.
Three selected as state 4-H ambassadors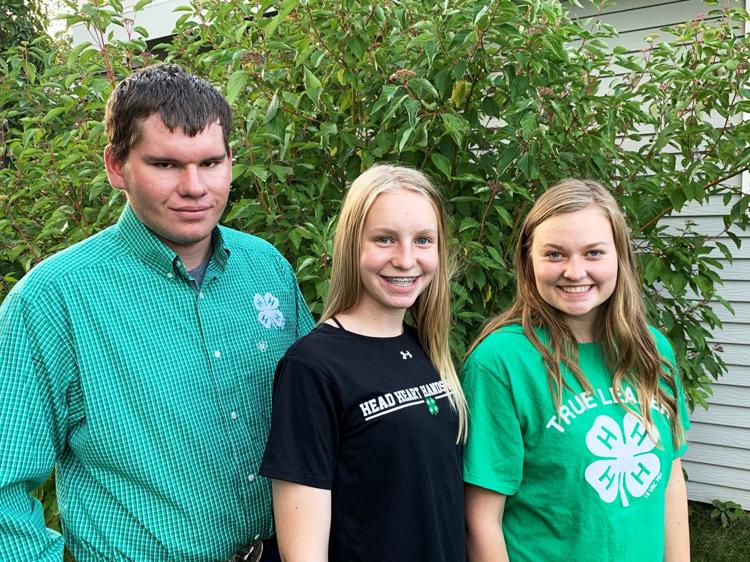 Three high school members of the Crow Peak Valley Rangers 4-H Club in Lawrence County were recently named to serve as South Dakota 4-H Ambassadors.
They are: Matthew Marrs, Spearfish High School, son of Dan and Anna Marrs of Whitewood, and Danika and Matea Gordon, Sturgis Brown High School, daughters of Bruce and Kindra Gordon of Whitewood.
The three were selected from an application and interview process, and join 20 other 4-H youth from across the state serving in the 4-H ambassador role during the 2019-2020 year.
As ambassadors, they will assist with activities in local counties and at state 4-H events to engage youth in areas including agriculture, health, leadership and science.
As local members of the Crow Peak Valley Rangers 4-H Club, Marrs and the Gordon sisters have been involved in 4-H for nearly a decade with activities including public speaking, judging contests, beef education and promotion, animal care and contributing to community service efforts.
"Having three of our 4-H members selected from our club here in Spearfish says something for their passion for 4-H and a personal desire to grow and succeed," says Mary Pochop, Crow Peak Valley Ranger 4-H Club co-leader.
"All of our club's youth receive the value of the 4-H experience and have the opportunity to contribute to service to in our community."
In the United States, 4-H programs empower six million young people through the 110 land-grant universities and Cooperative Extension in more than 3,000 local offices serving every county and parish in the country.