Devils Tower National Monument will host a series of star parties through April. The next one is a Full Moon Walk on March 2.
Take a walk with the ranger during the full moon, which will illuminate Devils Tower during the walk. Meet at the kiosk across from the visitor center at 7 p.m.
Star parties are free, and last approximately two hours. Telescopes will be provided, but people may bring their own telescopes. Officials say the star parties may be canceled due to bad weather; call the visitor center for more information from 9 a.m. to 4 p.m. at (307) 467-5283, ext. 635.
As part of the ArtCentral Film Festival, there will be a showing of the feature documentary "Waste Land" at 6:30 p.m. Feb. 20 at The Matthews Opera House theater, Spearfish. Discussion follows the movie until approximately 9 p.m.
In "Waste Land," contemporary artist Vik Muniz takes audiences on an emotional journey from Jardim Gramacho, the world's largest landfill on the outskirts of Rio de Janeiro, to the heights of international art stardom. Vik collaborates with the catadores, pickers of recyclable materials. They live and work in the garbage, quoting Machiavelli and showing us how to recycle ourselves.
The Sturgis Players will perform their winter play, "Everybody Loves Opal" this weekend.
A comedy, the play centers on Opal Kronkie, a middle-aged recluse who exists in a general state of disarray. She totes anything and everything home in her little red wagon and is the eternal and kind optimist. She is set upon by three unsavory characters who concoct a series of elaborate schemes to steal her fortune.
Performances are at 7 p.m. Feb. 23, 24 and 26 and at 2 p.m. Feb. 25 at the Sturgis Community Center, 1401 Lazelle St. in Sturgis. Tickets are $15 for adults, $10 for seniors and $5 for students.
The Tri-State Museum and Visitor Center, at 415 Fifth Ave. in Belle Fourche will open a new mini exhibit on constellations, on Saturday, Feb. 24. There will be a through-the-day reception from 10 a.m. to 4 p.m. Refreshments will be served and there is no charge to attend.
The exhibit will be located in the Visitor Center. It will include photos, storyboards, some artifacts, a touchscreen quiz and a free take-home packet of puzzles and info about constellations.
"Constellations" will provide information on the historical and cultural aspects of the subject, as well as information on how Lakota and Dakota Native Americans of this region utilized star knowledge in their cultures.
Children who visit the exhibit may register to win a glow-in-the-dark constellation map, which will be awarded May 4, at the close of the exhibit.
Libraries in the Wild, Wild West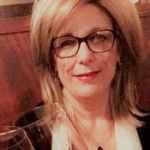 The Tri-State Museum and Visitor Center's First Saturday Brunch for March 3 will feature a presentation by Laura Hovey Neubert entitled "Book Slingers: Libraries in the Wild, Wild West."
The presentation tells of how, during the late 19th and early 20th centuries, western South Dakota communities pooled resources, appealed to national philanthropists and lobbied their fellow citizens to establish libraries.
These libraries were considered vital to a community's cultural health and provided both stability and stature to a town.
The brunch at 10 a.m. is $5 per person or free with membership; the presentation at 10:30 a.m. is free to all. For more information about this and upcoming First Saturday Brunches or other programs, please visit thetristatemuseum.com or call 605-723-1200.
The Tri-State Museum and Visitor Center is located at 415 Fifth Ave. in Belle Fourche.
The Spearfish Optimist Home Show and Healthy Living Fair is March 3-4 at the Donald E. Young Center at Black Hills State University.
The fair will feature 150 home improvement, lifestyle product, and healthy living vendors. Concessions and kid activities will also be available.
Hours are 9 a.m. to 5 p.m. on Saturday, March 3, and 10 a.m. to 3 p.m. on Sunday, March 4.
Admission is by goodwill cash donation or donation of a canned food product.
The Sturgis Area Arts Council is sponsoring a discussion of the South Dakota Humanities Council One Book SD "Kitchens of the Great Midwest" by J. Ryan Stradal on Tuesday, March 6, at 7 p.m. in the program room of the Sturgis Public Library.
A new Humanities Scholar is Molly Barari. Molly graduated in 2017 from Wilkes University with an Master's in creative writing. Originally from Kearney, Neb, she resides in Rapid City with her husband of five years, David Barari, and teaches creative writing through Community Education of the Black Hills. She is interested in meeting readers from the Sturgis Area.
The books are available in the library. For more information, please contact Dorothy Pulscher 605-720-5467 or by email at dapulscher@gmail.com.