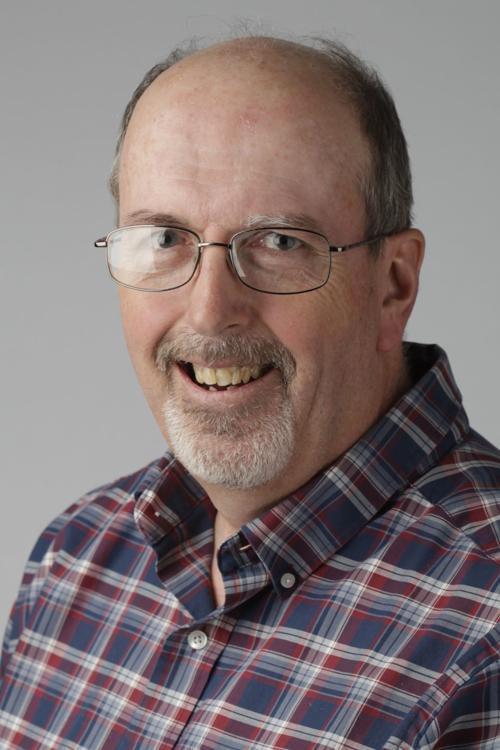 Ask any newspaper editor for whom I've toiled, and they'll agree that I'm a man of few words, especially on deadline.
To mitigate my agonizingly methodical style, I'll keep this short, because these days, increasingly precious pages should carry more vital news.
But I didn't want to leave without saying goodbye.
Friday marks my final day with the Rapid City Journal. My retirement plans were already cast when the COVID-19 outbreak dramatically changed all of our lives.
Tomorrow brings to a conclusion 42 years in the news business, starting with the Meade County Times and Rapid City Guide in 1978, later including 34 years with some affiliation to the Journal.
I started as a part-time sports photographer and writer in 1980, then became a full-time photographer in 1986.
After departing the Journal in 1992, I became a photo stringer for the Associated Press, covering the state legislative session in Pierre for three years.
A family move to Chadron, Neb., in 1994 eventually led to a reporter's post with the Chadron Record, and later with the Scottsbluff Star-Herald.
My wife Deb and I returned to the Journal full-time in 2000.
In the 20 years since, I've covered cops and courts, motorsports, Rapid City Rush hockey, outdoors and also helped out with Black Hills 2 Go and Compass. Most recently my beats included business and Our Northern Hills.
Gosh, what a ride: So many momentous events, from the Westberry Trails Fire in 1988, which ignited the same day our first son Aaron was born; the 50th Sturgis motorcycle rally in 1990 (when son 2.0 Matthew came along); and now the COVID-19 outbreak, which will still be peaking when our second grandchild arrives soon.
Most indelibly etched are memories of the wonderful people sharing the ride, dedicated reporters, photographers and editors here at the Journal and in Chadron, Scottsbluff and Pierre.
I'm already missing the camaraderie of the Journal newsroom, with all of us working remotely the last few weeks because of the pandemic.
These are perilous times for those most threatened by COVID-19, and for local newspapers. When the pandemic abates —and it will — there will still be a need for storytellers, in whatever form the news comes.
My thanks to all who have allowed me to share their stories.
You may see my byline here and there going forward, but for now, I'll close with the traditional reporter's code for the end of a story:
Be the first to know
Get local news delivered to your inbox!