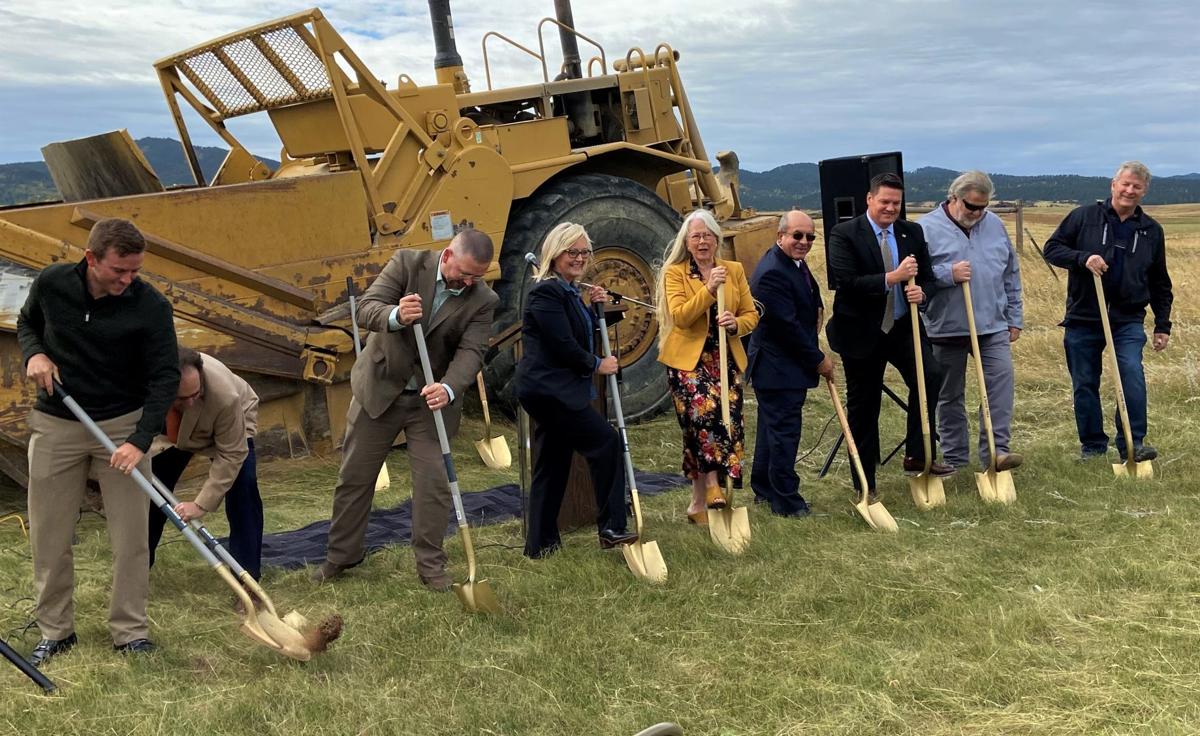 SPEARFISH | City officials and developers broke ground Wednesday on a new housing project, Sky Ridge, which will provide up to 150 affordable workforce homes in Spearfish.
The development is located along Colorado Boulevard just west of the U.S. Highway 85 intersection.
A 2013 housing study showcased the need for more affordable housing options in Spearfish and recognized that the city would have to take an active role in developing workforce housing. In 2019, the groundwork was laid, and property purchased, to make that priority a reality. The public-private partnership is funded in part by a tax increment financing district, allowing for some municipal bonds to be used for infrastructure.
Spearfish Mayor Dana Boke said she and the City Council, in collaboration with private industry, have worked to establish a plan that allows for the partnership between the city and developer, Dream Design International, Inc., of Rapid City.
"In the spring of 2019, these affordable housing discussions started at the (Spearfish Economic Development), and that meeting really was the ignition for this project," Boke said. "Those conversations between board members and city staff started the quest for getting requests for proposals and asking developers what we can do and how we can do it."
Sky Ridge will feature 150 lots, developed in phases over five years. No homes will be sold at a price point that exceeds the South Dakota Housing Development Authority's First-Time Homebuyer Program, which is $275,000.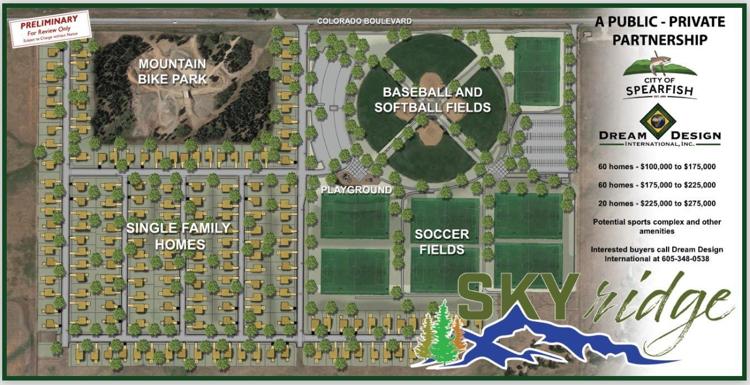 Spearfish Economic Development Executive Director Kory Menken said the organization is proud to be involved in the development.
"We're meeting with our existing businesses as well as new business prospects, and one of the biggest issues we hear is the need for affordable and obtainable workforce housing," Menken said. "We also hear from the young professionals and graduates from Black Hills State (University) that this is a huge step to get this accomplished."
The current contract with Dream Design International requires 80%, or 120, of the homes to be sold at or below $225,000. The square-footage of the home designs varies from 800-1,700 square feet.
Hani Shafai, president of Dream Design International, said he thanks the city of Spearfish for the opportunity to be a helping hand in growing communities throughout the Black Hills. The time line for the build-out of homes makes 30 lots available for construction each August, beginning in 2021, with the first houses in the development ready for occupancy in fall 2021.
"To see our project move this quick in a beautiful place like this is a testimony to the talent and dedication of the mayor, the city of Spearfish and Spearfish Economic Development," Shafai said. "These have been the greatest efforts and the quickest results to really achieve the goals of delivering affordable workforce living in this community."
Also included in Sky Ridge's design is space for a possible sports complex adjacent to the residential subdivision that, if constructed, could feature seven regulation soccer fields and four regulation softball fields. A mountain bike park is also planned for the site.
Income qualifications are required for potential buyers in Sky Ridge. Category 1 homes (those in the $175,000 price range), are restricted to buyers in the 12% federal income tax bracket, and Category 2 and 3 homes (those in the $225,000 price range), are restricted to buyers in the 22% federal income tax bracket. Interested homebuyers can get on the waiting list at https://www.dreamdesigninc.com/sky-ridge-spearfish/.
Be the first to know
Get local news delivered to your inbox!