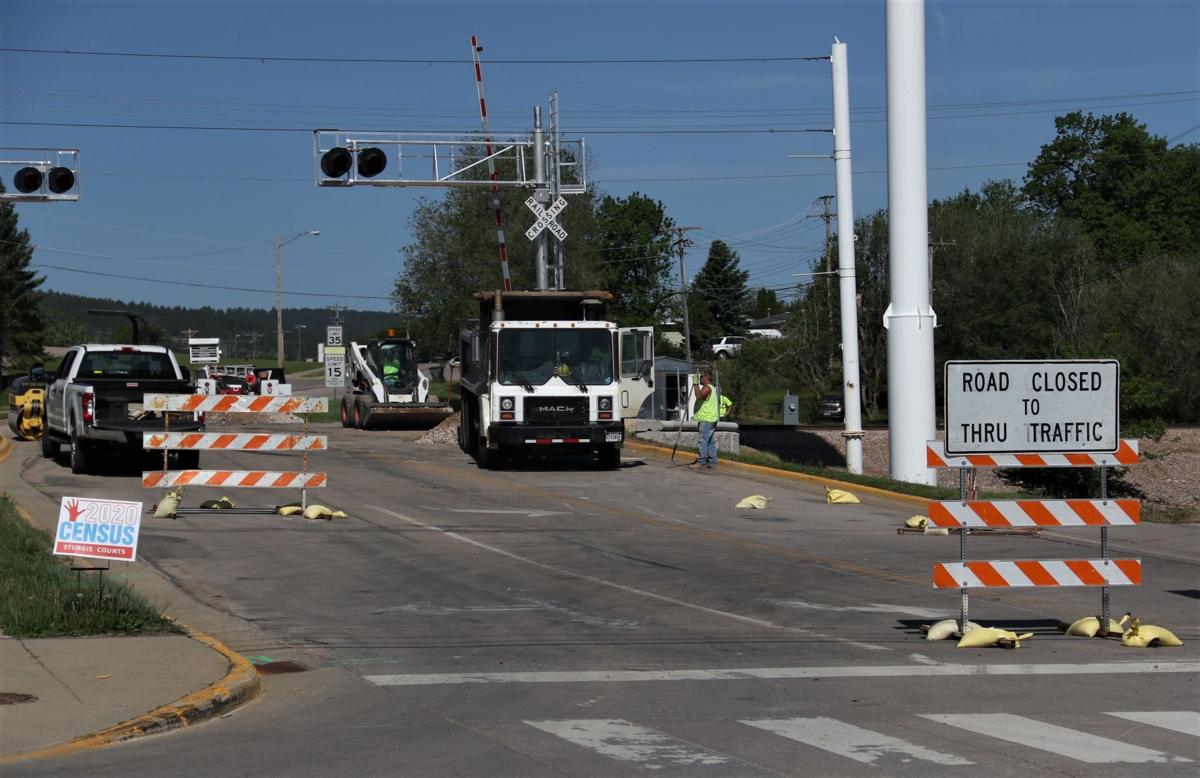 STURGIS | New signal lights, crossing arms and other improvements are being made at the Ballpark Road rail crossing in Sturgis.
The city of Sturgis, the Department of Transportation and Rapid City, Pierre & Eastern Railroad worked together to add the new fixtures, as well as a new crossing deck, sidewalk and some road work.
Work began on the crossing May 26, shutting down Ballpark Road from East to Junction avenues. According to a Facebook post from the city, the closure was expected to last through June 4.
Michael Williams, vice president of corporate communications at Genesee & Wyoming Railroad Services, Inc., which owns RCPE, said in an email to the Journal that construction was likely to be finished Monday.
Sturgis Public Works director Rick Bush said the crossing was identified as an issue over the years given the number of accidents. Sturgis Chief of Police Geody VanDewater said in an email that there has only been one accident at the crossing this past year and "over the years we have had a few others there as well."
Bush said Ballpark Road is a main thoroughfare in the city, as well as an emergency and school route.
"It's the first crossing that I've seen with these improvements," Bush said.
He said beginning work on the crossing has been a long process and work on the project started about five years ago.
Bush said the rail line has been owned by a few different companies over the years, and each time it changes, the city has had to start "at ground zero."
He also said the rail company typically does maintenance on the railroads, but would be interested in continuing cooperation between the state transportation department, the rail company and the city.
Williams said in an email that railroads inspect and maintain crossing protection in accordance with federal regulations. State departments of transportation are the ones that determine if protection is required and to what degree.
According to state legislation, alarm or lighting devices are required where the railroad crosses the state trunk highway system. It also states that if the department of transportation deems lighting or street crossing arms as necessary for the safety and protection of the public, the department will order the railroad company to install the lights or arms.
Bush said there are no current plans to make improvements to other crossings, but a "number of others" are being looked into.
"Any time we can make the community a better place or provide a safety enhancement is great," he said.
Be the first to know
Get local news delivered to your inbox!