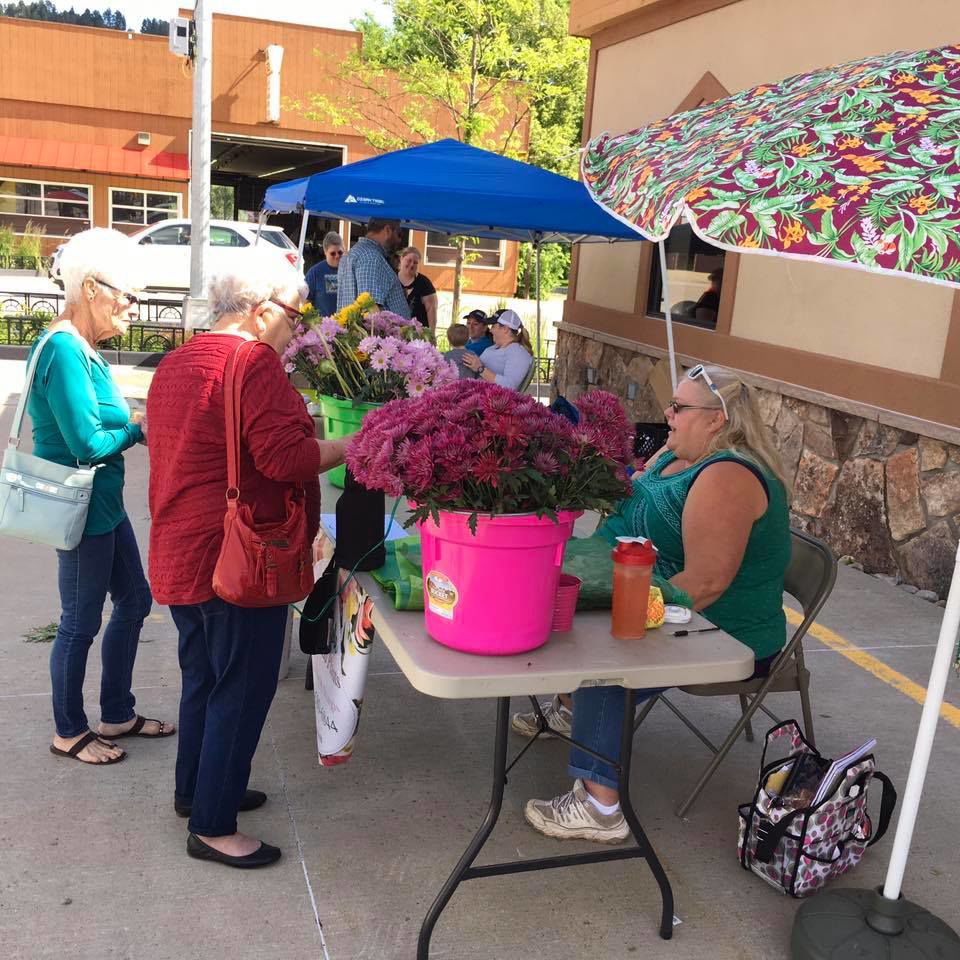 STURGIS | The Sturgis Farmers Market is back and will open bright and early at 9 a.m. Saturday.
Market manager Richelle Bruch said the market will be at the Junction Avenue and Main Street intersection this year to allow for easier visibility and accessibility.
She also said the market is still accepting local farmers, artists and businesses to open booths.
Bruch said there are currently six booths for the Saturday opening, complete with organic vegetables, canvas and watercolor artists, essential oils and more.
"We're super excited for it," Bruch said.
She said this farmers market has only been going for about a year. In the winter, it moved to an indoor market and was stopped in the spring due to COVID-19.
Bruch said the market will also be following CDC guidelines to help prevent the spread of the virus. Instead of the regular 10 by 10 foot space, people with booths will be asked to have a 12 by 12 foot space, allowing 6 feet on either side. 
She also said there will be hand sanitizer available for those who stop by and vendors have been asked to take precautions as well.
Bruch said having a farmers market is important for community because it helps local farmers and producers stay in business, which is something everyone has learned during the pandemic: local businesses matter.
"It boils down to the saying 'locality keeps the economy going,'" she said. "Also, in the sense of health, to eat within your area is so much better for your health because you know where the food comes from."
Vendors will set up their booths at 8 a.m. and the public is welcome to join them from 9 a.m. to 1 p.m.
Be the first to know
Get local news delivered to your inbox!