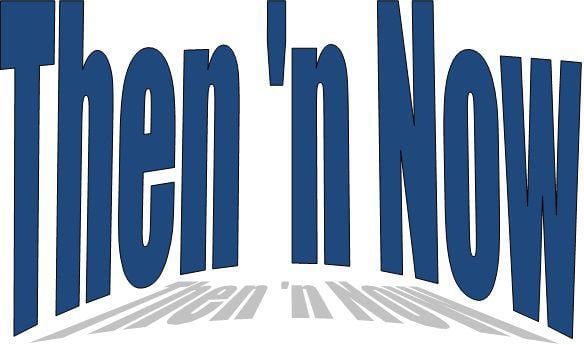 J.C. Milne, was out from Sturgis this week organizing for a company to put up a large canning factory in Vale.
A rumor was about the first of the week to the effect that 3 young lady homesteaders had frozen to death out near Fairpoint, but nothing definite can be learned and no doubt it is nothing more that a rumor.
Mr. & Mrs. I. W. Laidley enjoyed a sleigh ride from Wolf Butte to Sulphur last week and report sleighing was fine.
Heavy immigration is so taxing the facilities of Ellis Island during the last 48 hours, some 8,000 immigrants have arrived in port and today 1,168 were detained at the island for examination as to their fitness for admission to this country. Officials expressed doubt whether there would be another concentration of anarchists there in the near future for deportation. Anarchists and deportation will remain in certain cities for sometime. There are now only about 2 dozen anarchists' cases at Ellis Island from the "Soviet Ark".
Wednesday evening Newell's municipal Christmas tree was connected and to say that it was enjoyable is putting it all too mildly, in fact our big kick is that it was all to short. At the close of the program the awaiting crowd heard the ringing of sleigh bells and witnessed the arrival of Santa Claus, not with his reindeer equipage, however we are informed that he was stuck in the gumbo with that just inside our city limits, but he arrived nevertheless and set about distributing presents and good things. The country people were served at the tree while the towns people house-to-house.
Mrs. Sophisticated Newellite asked; "Hubby how do you like my new gown? Does it fit alright?" Mr. Unsophisticated Newellite replied; "Not so bad, but can't you get into it a little further." He has been spotted around town sporting a grand shiner.
It seems to the sheep owners here that dogs are as much a menace to flocks this winter as coyotes. They even raise havoc in the daytime. Monday afternoon George Day saw dogs chasing his sheep, which piled up in a draw and 8 were smothered and some had been torn by the time he reached them. Last week he killed 4 dogs in his corral. Some men are getting a supply of lead and are watching during day and night for the canine invaders.
Bill Sevaroid is recovering from a siege of small pox. It is hoped that this is about the last of the small pox epidemic in the Stoneville-Fairpoint vicinity.
A short time ago hog cholera appeared 8 miles north of Spearfish and in the last week it appeared in the territory a few miles east of Belle Fourche, according to Butte County Agent Floyd Collins. Symptoms of hog cholera can easily be recognized by the farmer himself: by complete lose of appetite; extremity high temperature; constipation usually followed by diarrhea; ears & tail drooping and sometimes a cough. Red spots and botches appear on skin of belly, inner sides of the hams and on the ears. In the advanced stages there is a staggering gait and gummy discharge from the eye lids, often glues eyes shut. Not all these symptoms however may appear in each individual hog affected.
A Black Hills ski slide is one of the best in the Mid West for the 1949-50 season, according to a directory of winter sports playgrounds. The booklet lists the Stewart Ski Slide at Terry Peak, near Lead, as one of the leaders in the upper Mid-West, of the 35 ski slides listed in 5 states. Black Hills's resort offers the highest peak, as many rope type-tows, specialist tows, longest tows and second longest ski runs in the 5 states.
Plans for securing a doctor for Newell, were discussed at the regular meeting of the Community Club at Stockmen's Café Tuesday evening. The club voted to approve the first step for securing such person. It was pointed out that a number of DP doctors taking internship in South Dakota hospitals might be interested in the community, but that the application must outline such support as would be given. It could take some time to provide necessary equipment and providing suitable housing and office space.
Closing the US Newell Field Station would be a blow to the State and community. Once again more forces are at work to move the Newell Field Station. Where? Of all places Rapid City, SD or Sidney, Montana. Why? "To better serve the purposes of research for the Region!" this is still in the proposal stage. A proposal should be made from this area to keep it here where it belongs.
All Veterans of Butte County, as well as wives, widows and orphans of WWII and Koran War Veterans, will be interested in a special meeting to be held on the new veteran pension law, to be held in Belle Fourche Wednesday at 8:00 PM at Legion Home, it was announced by Bob Helmer, Butte County Service Officer. The new law becomes effective July 1. Helmer will be moderator and discuss any questions which may arise.