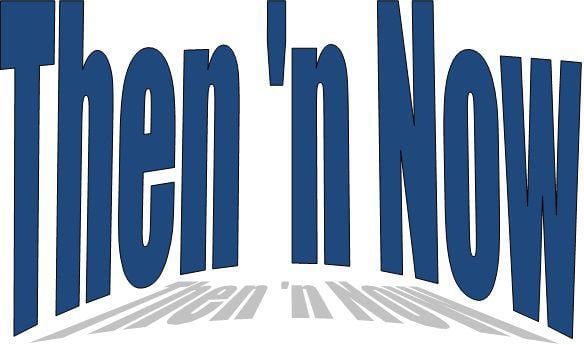 Charley Barton came in Sunday morning with the Bixby mail after having been out all week. He broke down Monday night, the first day out and was out all night. He froze one foot pretty bad.
According to press dispatches sent out from Washington, Seth Bullock was last week re-appointed as US Marshall for South Dakota for a term of 4 years. Mr. Bullock is a close friend of ex-president T. Roosevelt and the re-appointment is said to be both recognition of what he has done as well as a compliment to the former president.
Owing to the increase in the cost of transportation and practically all other expenses pertaining to the practice of medicine, it has become necessary for us to increase our charges and the following will be used as a basis: Office calls $2 and up; Day visit in town $4 and $5; Day visit in country $1 per mile one-way transpiration fee, additional fee for attendance upon cases of confinement, fractures, etc; Night visits in country and other services the charge will be increased accordingly. Posted by: Dr. Oscar H. Clark, Dr. Fred L. Mitchell, Dr. V.R. Hodges
Plans are now well underway for the location of a new Catholic Sisters' Hospital at Newell. The proposition has been brought before the Bishop, who has recommended it to higher authority. Several large donations have already been promised should the plans carry through.
Peter Edwards, Sigrid Edwards and Arthur Erickson returned yesterday from the Black Hills where Peter Edwards and Erickson have been assisting in the demolishing of one of the mills in that section. The lumber from the mill will be shipped to Art Edwards at Vale for re-assembly.
Work which was to have been suspended on the black granite quarry, owned by Major Tucker near Custer, will continue through the winter. The reason for the change is that a great ledge of black ditrite (black marble) was exposed last week and a small force of men will be kept busy until spring putting the new deposit in shape for quantity production when weather permits. The deposit was uncovered in some casual exploration; the ledge is 20 inches in thickness and lies in place with no fissures or laminations of any character. It is a solid mass of magma that was deposited with the first flow of igneous rock and no local faulting has occurred.
Chas. W. Woodford of Woodford & Woodford who conduct the Army Store in Rapid City departed for Littleton Colorado where he will engage in the same kind of building. C.W. Woodford has been a resident of the Black Hills for over 15 years, having stores in Lead, Newell and Rapid City. Lindel A. Woodford will continue the Army Store and will increase the stock and continue to make the place of business one of the most popular trade marts in the city.
Movie goers and people from all over this territory now have the opportunity to see shows in Newell any night of the week according to a schedule adopted by the Arcade Theater recently to include shows on Thursday evening. Thursday evenings have been designated as "Pal Nites", with 2 people, either adults or children to be admitted and top pictures are being billed for these nights. Two adults admitted 35 cents and 2 children for 10 cents on Thursday evenings. Saturday evenings will include the popular playing of "WAHOO".
The Department of Agriculture announced that a series of public hearings will be held during January on labor rates and grower-processors contract regulations to be set forth under the 1940 sugar program on crops in the sugar beet areas. For this district, the meeting will be in Denver, Colorado January 18, which will cover South Dakota, Nebraska, Southern Wyoming and Colorado.
About 18 young folks spent Sunday afternoon at a skating party at the William Williamson home, rural Vale. At the close of the afternoon, they gathered at the Williamson home where they were served pop corn, hot dogs and hot cocoa.
Canyon Oil Co., Inc. last week announced arrangements have been completed for the company through its three bulk plants and more than 20 dealers to become Sinclair Petroleum distributors. Canyon Oil Companies three bulk plants in the area are at Deadwood, Rapid City and Newell, Tommy Lyons being hired agent here. In recognition of the "Switch to Sinclair", a banquet for all Canyon Oil personnel, dealers and wives is planned at Alex Johnson in Rapid City.
Dances for benefit of the Newell Swimming Pool Fund will be continued during 1960, it was announced by Benefit Dance Committee Chairman, Douglas Eickelman. Kenny Canfield's Orchestra has already been booked for the continuing Second Saturday-of-the-Month Dance date in February and May, with additional orchestras to be booked for other months in order to offer a more varied program. No dance is planned during Lent however.
A new 50-star American flag was presented to Newell Chapter No 121 OES at a meeting held Thursday evening at the Masonic Temple. Mr. & Mrs. David Richards were donors of the new flag, with Mrs. Elizabeth O'Brien making the presentation. Newly installed Worthy Matron Nellie Schell presided at the meeting and announced that an Official visitor would be here in February and the business for the New Year.