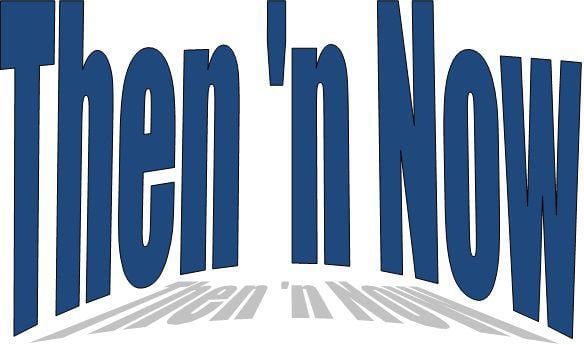 Some excitement was created during the past few days by the report that the men at work on the Homestake ditch had struck a body of gold ore on A.S. Gates' place southwest of town. There appears to be some foundation for the report as the rock is not unlike the rich ore found on the Ragged Top District a few years ago. Samples of the rock have been sent to Lead and Rapid City for assay.
Tuesday night about 7:00 two very bright moon dogs were to be seen. The old timers say that they are a sure indication of cold weather and Wednesday there was no reason to doubt their assertion, for it SURE was cold.
F.V. Braden goes to Sturgis tomorrow to receive a car of big work mares he recently purchased in Nebraska. This stock is all well broken and ready to go to work. Eighteen will be on sell at Shevling's Vale barn here for the present.
S.E. Russell of Sulphur was in from his ranch Sunday and reported the loss of one of his sheep wagons by fire on Tuesday. Roy Adams, who is herding for Mr. Russell, left a fire going in the wagon while he went to the Russell ranch for consultation. When he returned the wagon was nothing but a pile of charred remains and twisted irons. The loss is quite a tragedy as the wagon had been freshly stocked with supplies for several weeks.
The Butte County Board of Health instructed all public gatherings are forbidden in Butte County during the Influenza Epidemic. This includes: dances, lodges, meetings, churches, basketball games and picture shows. Also includes all indoor funeral services.
A stalled engine, which backfired while it was being cranked by a companion, cost Emil Turpen of Arpan neighborhood an eye on Friday of last week. Emil was hauling timber from the Hills and in the vicinity of Whitewood the engine went dead. Turpen lifted the hood and was examining the wiring while the companion was attempting to start the engine by cranking when the engine backfired it blew the oil cap, striking Mr. Turpen directly in the eye.
You have free articles remaining.
The gravel crew completed their work on this end of Highway 79 and moved Sunday to a pit near Sturgis where they will work on that end of the road. They were unable to gravel the road into Vale at this time as the gravel pit was slowly filling up with water.
The Belle Fourche City Council in session on Monday night ordered all types of gambling to cease in that city. Police were instructed to notify all operators of pin-ball machines and other gambling devices, card games, etc, to halt such activity. The council also took steps to curb the illegal sale of liquor about town. This action was similar to that was taken by Spearfish council last week.
Funeral services were held at 2:00 Monday afternoon for Sam Higashi, 57 a popular Spearfish Valley truck farmer, who died suddenly Friday evening. Services were from the Methodist Church and burial in Spearfish cemetery. He is survived by his wife Kiwano Higashi and a large family of small children. Higashi was born in Hiroshima, Japan February 2, 1883 and came to the United States in 1902.
Boys and girls in the Black Hills area are grooming their dogs of all kinds, for entry in the Second Annual Mutt Show of the Black Hills Building & Industry Show, March 27-30. Practically all dogs will be eligible as there will be a class this year for thoroughbreds. A total of $20 in cash prizes is offered with additional prizes of candy and merchandise for every boy and girl who enters a dog in the show. March 27 is set as opener of the show. Classes offered are: worst all around mutt; 2nd worst; littlest; 2nd littlest; biggest; 2nd biggest; prettiest; 2nd prettiest; ugliest and 2nd ugliest.
Dr. Olaf Aavig, displaced Estonian medical doctor who arrived in the US about 2 months ago and has started his intern training in Sioux Falls, was a guest of the Newell Community Club and Jaycees at a special meeting Friday evening. Rev. Norval Heglund of the Community Health Committee accompanied Dr. Aavig by plane here. He was a guest of the Heglund home until visiting Belle Fourche then returning by train to Sioux Falls Saturday evening.
South Dakota merchants and operators of produce businesses were told this week that egg grading in South Dakota is optional. Some misunderstanding of the new egg grading regulations has developed throughout the state; no buyer or retailer of eggs in South Dakota is compelled to buy or sell eggs by grades. Only candling of eggs being marketed is required by law, if any person wishes to buy or retail eggs by grade, must comply with regulations.
Judy Milberg gave a talk on undulant fever and Charles Turbiville and Eddie Anderson demonstrated docking lambs at a meeting of Horse Creek 4-H Sheep Club held Monday at the Clarence Anderson home. Roll Call was sharing some information on rabies. Members made plans to sell light bulbs as a money raising project. Next meeting will be March 21 at the Everett Barber home when measles in sheep, enterotoxaemia and proper rations will be given by Ronnie Dahlquist, Bobby Barber and Jerry Reid and Marilyn Dahlquist will give a demonstration concerning poultry.
The State Brand Board has made official the withdrawal of South Dakota Brand inspection from the St. Paul, Minn. market. Removal of the inspection services, which had been handled by the North Dakota inspector, is effective immediately. The SD Stockgrowers Association, handling brand inspection for the Brand Board, paid all shippers to the St. Paul Market must have local brand inspection prior to shipping from the western South Dakota brand area.