Summer is more than half over. Wait. What? How did that happen? Wasn't there snow 5 minutes ago?
Between the Winter That Wouldn't End, spring graduations, family get-togethers and holiday events, it feels like I blinked and there went July. So now it's August, then everything starts again in September, then it's pretty much Halloween, followed by a race to the holidays and the finish of 2019. But what about all those hikes I wanted to do? Camping? Swimming! And ice cream. There hasn't been nearly enough ice cream.
If that's how it feels to you, too, take heart. Summer is not over, and we still have time to squeeze plenty of lemonade out of those lemon-colored sun rays. We just have to be a little strategic.
For everyone who missed the 2007 movie, a "bucket list" is a list of things you want to do before you kick the proverbial bucket, aka die. Despite the somewhat depressing name, I find such lists helpful. For one thing, it's a visual reminder. It also helps organize the things you want to do the most. 
Truth is, even if we'd started in January, there's never enough time to do everything. Having a list of things to do before someone or something — in this case summer — kicks the bucket helps prioritize. 
And, if you're like me, it's a reminder that you actually probably have checked a few things off your list without realizing it. Without further ado, here are my picks for the must-do items in the Black Hills this summer.
Make a splash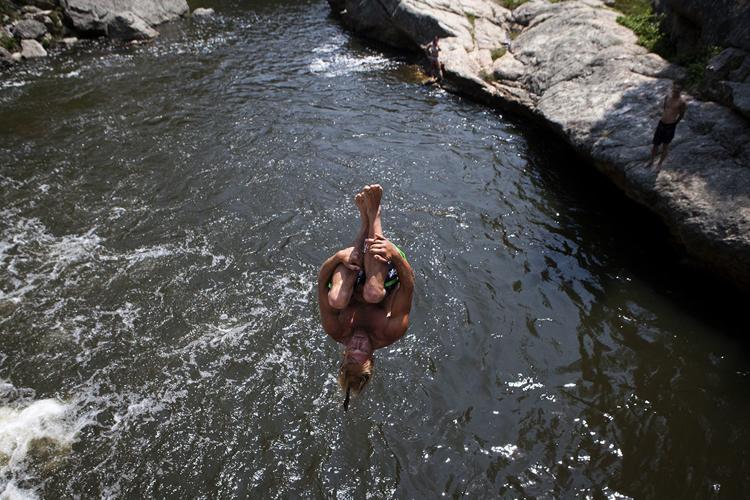 This year's summer may have been a bit of a slow burn (pun intended, and I'm not even sorry), but July so far has been reliably hot. Hot summer days mean swimming. At the very least, it means dipping your toes in. Literally. Find some water and enjoy. Around here, we have options from city pools to bigger beaches to tucked-away swimming holes. Rapid City has four outdoor pools that are open from late May to mid-August. Jimmy Hilton Pool at Sioux Park, Parkview Pool and Horace Mann Pool have fun things for kids, like slides and diving boards, and Roosevelt 50-Meter Pool has lanes for serious swimmers to make laps. Check www.rcgov.org for pool times and prices.
For a hybrid hike-swim adventure, try Hippie Hole south of Rockerville or Devils Bathtub by Spearfish. (Note: There's more than one way to get into Hippie Hole, apparently, and one of them is intense. Pro tip: Be prepared for some tree scrambling, wear good shoes and take plenty of water. I learned this lesson the hard way.) 
Or, for some free water fun, hit up the fountains at Main Street Square. The fountains run from 10 a.m. to 9 p.m. seven days a week (barring special events or, you know, deadly weather like lightning). Stick around long enough to see the fun light show that starts once it starts to get dark. 
Hit the beach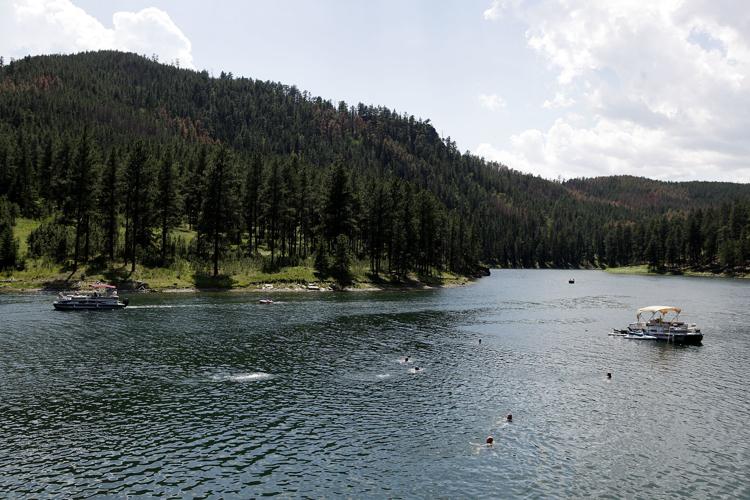 This goes hand in hand with swimming, but, beaches deserve their own section. Some of the best beach spots nearby are Sylvan Lake (in Custer State Park), Pactola Reservoir (by Silver City), Angostura Reservoir (near Hot Springs) and Sheridan Lake (about halfway between Hill City and Rockerville). Hike near the water, build a sandcastle, go canoeing or even rent a jet ski. Swimming is encouraged, but not required.
Camp out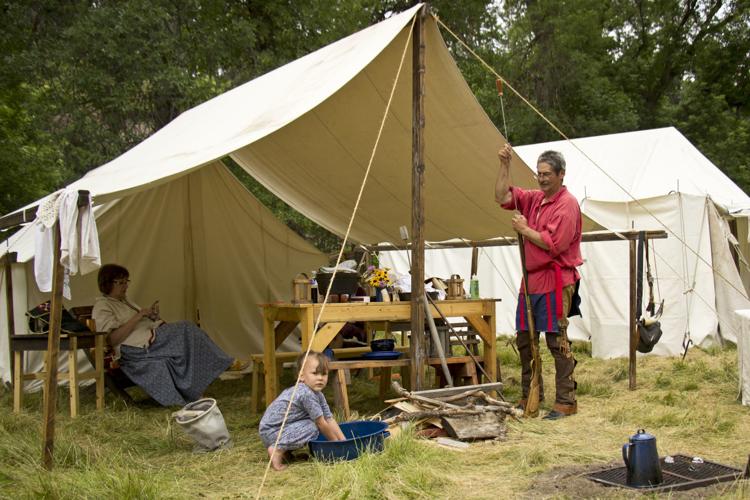 Take advantage of our premium access and spend some time in nature. I'm going to keep it real and admit that I haven't done much camping in about a decade, but I'm going again this summer. But I posit my inexperience is a benefit to you, dear reader, because I understand how intimidating it is to break into the game. What I've gleaned from talking to experienced campers is, basically, this is the Black Hills and the options are nearly limitless. So narrow down what kind of experience you want to have. Do you want to be close to civilization, have a beach and other recreation nearby? Or do you want to rough it in a tent and see as few people as possible? For more remote camping, USDA Forest Service has camp sites. Keep in mind that popular sites, which is pretty much any state recreation area in the summer, are probably booked well in advance.
Go to a powwow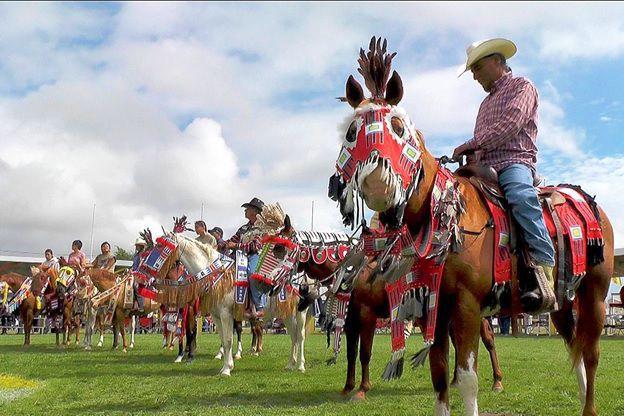 A powwow is a traditional Native American cultural celebration and social gathering, and they are a beautiful way to learn more about the indigenous people who have shaped, and continue to shape, so much of our state. There are powwows year-round, and indoor ones like the Black Hills Powwow held every year in Rapid City are amazing. But there's something extra special about attending an outdoor powwow, like the Oglala Lakota Nation Wacipi, Rodeo and Fair in Pine Ridge or the Rosebud Fair, Wacipi and Rodeo in Rosebud. ("Wacipi" is Lakota for powwow.) From the music to the dancing to the food, you definitely need to make time for a wacipi. Pro tip: Be cautious and respect that not everyone is cool with having their picture taken. This is a cultural event, not a spectacle. And when you visit the concession stand, go for the Indian taco. 
Have some ice cream
You have free articles remaining.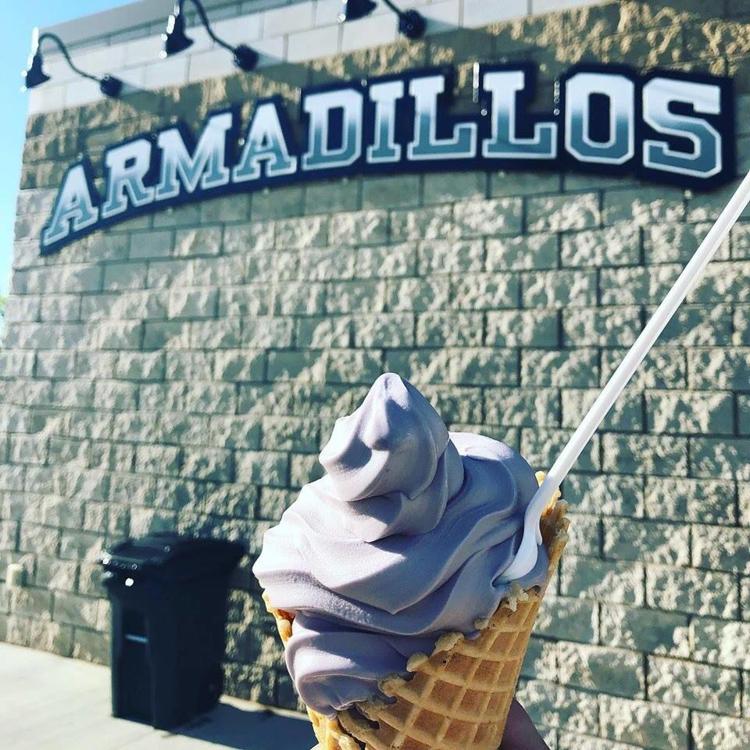 Is there anything better than ice cream on a hot summer day? I mean, maybe, but I haven't found it yet. In Rapid City, your summer is not complete without a visit to Silver Linings Creamery in Main Street Square. Keep in mind that event nights — like Mondays and Thursdays — tend to be packed, so check our event calendar or the Main Street Square website to find slower times. Another Rapid City treasure is Armadillos, which serves food and ice cream. Be sure to check out their flavor of the day. (My personal favorite is huckleberry.) Both places have indoor and outdoor seating options, and the outdoor seating allows pets so you can share some ice cream with your favorite furry friend. For vegans or the lactose intolerant, there's DeVine Delights vegan ice creme. But you don't have to stay in Rapid City for a sweet treat. There's the Dairy Twist in Hill City, Leone's in Spearfish, and I'm sure plenty of others just waiting to be discovered. 
Take a hike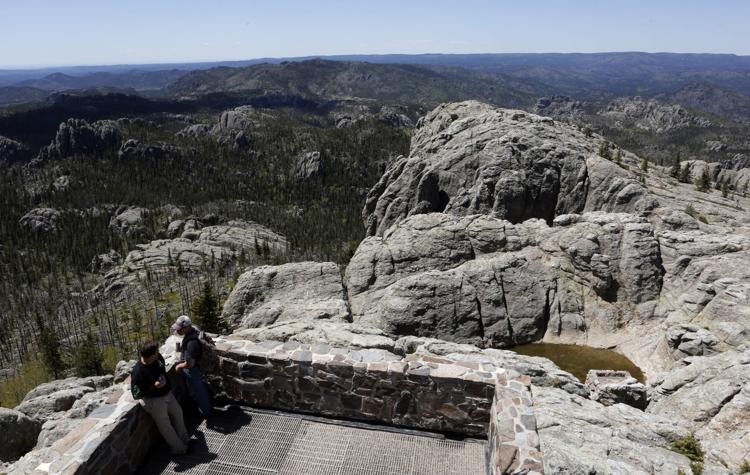 Look, there's never a "wrong" season to do outdoors stuff in the Black Hills. That's one of the reasons we love it here. But after the Winter That Lasted Forever, I am all about that summer sunshine. (In between the perpetual thunderstorms, that is.) Especially if you want to hit one of the steeper trails that might get iced over in the wintertime, now's your chance. There are way too many amazing hiking trails to list here, but you can't go wrong with Stratobowl, Black Elk Peak, Jenny's Gulch or Sunday Gulch. Head to the Badlands and take one of their trails, which range from a leisurely stroll across rolling grasslands to more adventurous climbs up ladders. (Be careful when descending the ladder. I've heard it's easy to lose traction and fall down. Mind you I've only heard this. ... OK fine, it was me, I fell down.) If you have a need for speed, you can also head out with your bike, or visit a motorized trail to see the sights from an ATV or UTV. If you're in Rapid City and strapped for time, Dinosaur Hill is great for all ages and offers a pretty stunning view of the city. There's also M Hill, which has moderate to strenuous trails to the top and nearby walking paths for a more casual stroll.
Movies by starlight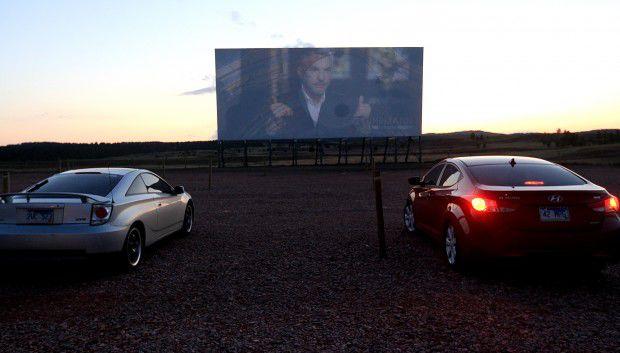 Want to keep up with all the summer blockbusters but don't want to be inside? Roy's Black Hills Twin Drive-In is just down the road in Hermosa, and has two screens. Each screen plays a double feature every night during the summer until the end of August, then on weekends from Aug. 23 to Sept. 28. It's only $8 for adults 12-59; $6 for seniors 59 and up and children under 12, and military (with ID). Check their Facebook page for updates on what's showing each week. Dogs are allowed on a leash, and there's a playground that opens at 6:30 p.m., and movies start at dark. Grab a snack at the concession stand, snuggle in, and enjoy. 
If a trip to Hermosa isn't in the cards, try the Movies Under the Stars every Monday night at Main Street Square in Rapid City. It's free, and the lineup is mostly animated/children's movies, so it's a great way to treat your kids without breaking the bank.  
Spelunking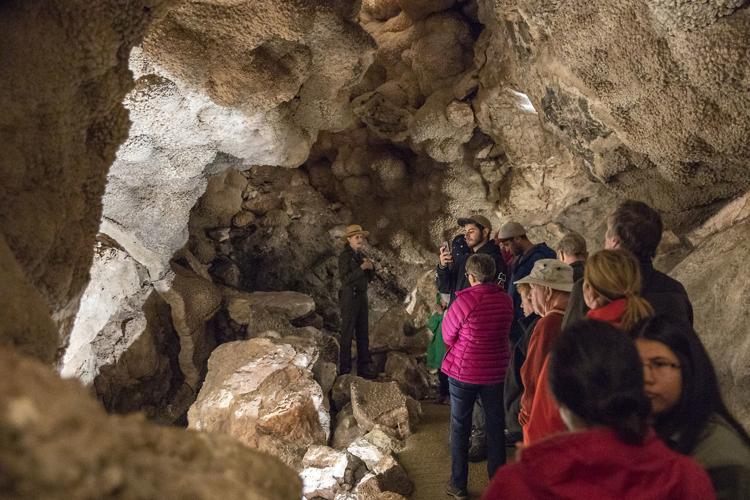 Mostly, I just wanted an excuse to say "spelunk." But also, caves are cool. Literally. The caves around here stay around 50 degrees year-round, which makes them a lovely respite from those oppressively hot summer days. There are plenty of underground adventures from which to choose. Some, like Black Hills Caverns, are just a quick trip down the road. Others, like Wind Cave National Park and Jewel Cave National Monument, are a little farther away, but worth the extra time. Also, did you know that Jewel Cave is the third-longest cave in the world? This year, explorers mapped their 200th mile. Keep in mind that these are popular tourist spots, so plan ahead and make sure you have tickets in advance. Summer tour hours are available on www.nps.gov for Wind Cave and Jewel Cave.
Take a drive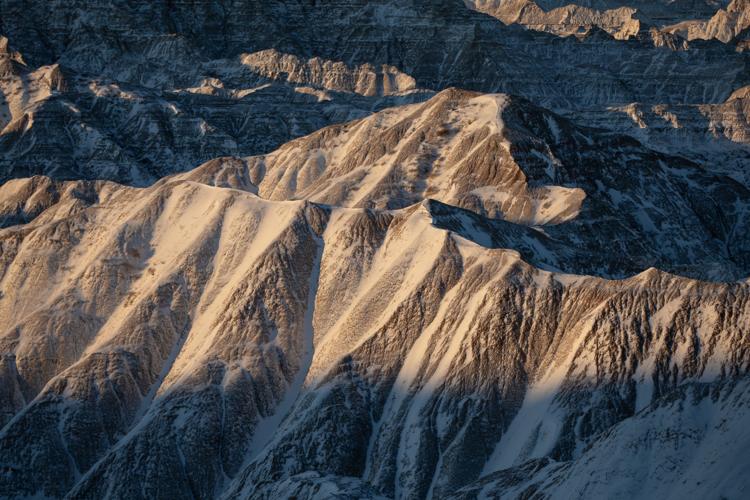 Road trips are fun year-round, but summer road trips let you enjoy the scenery without worrying about snow, ice and other potential hazards that pop up during fall, winter and spring. Needles Highway and Iron Mountain Road offer amazing views. You can experience Mount Rushmore from the road, or stop in and walk around the viewing area. Other scenic drives include Spearfish Canyon, the Badlands and the Custer State Park wildlife loop. Be sure to stop at the Badlands and Custer State Park visitor centers. Both have information, maps and souvenirs; Custer State Park also has a short video, narrated by none other than Kevin Costner. Pro tip: Plan your drive so you wind up in Custer at an optimal time to grab a burger at Black Hills Burger and Bun, or the Alpine Inn in Hill City. It's worth the wait. (Because trust me, there will be one.) 
Have a drink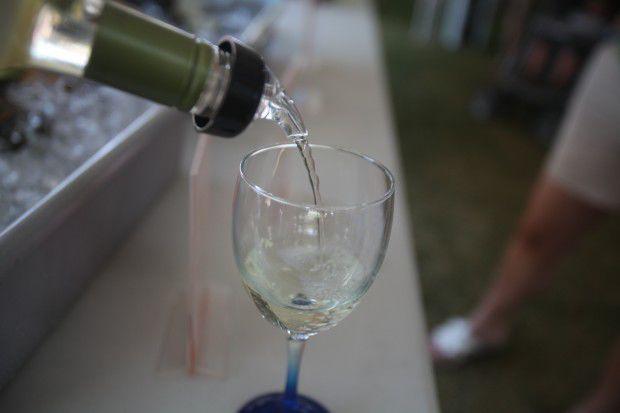 The micro-brew business is booming in the Hills, and summertime is the perfect time to take advantage. Or if you, like me, don't love beer, how about a wine tour? Some friends and I recently did our own tour of Hill City's wineries, and it was a blast. Knowledgeable staff give you a few different kinds (usually 5) of wine to taste. They explain what's in the wine, where it came from, what it pairs well with, etc. You can mark down which ones you liked and didn't so you know for next time. I recommend ending with Prairie Berry so you can finish out your tour sipping a wine-a-rita on the outdoor patio and enjoying the fantastic view.
Listen to the band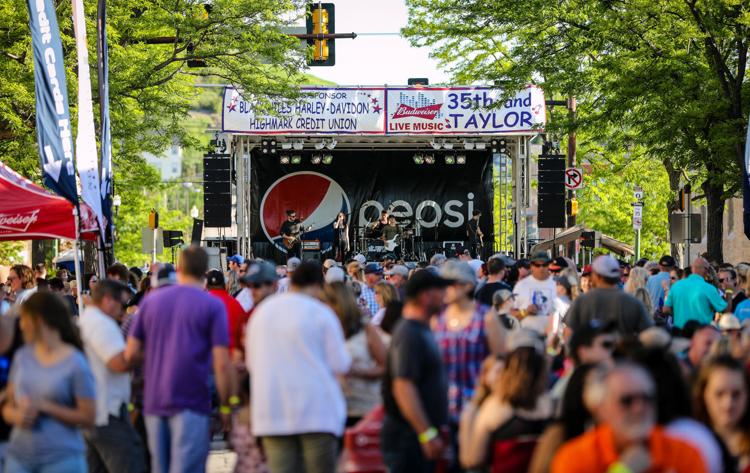 Outdoor concerts are in abundance during the summer. In Rapid City, there's live music every Wednesday from the Rapid City Municipal Band at the Memorial Park Bandshell, and a selection of local and regional artists on Thursdays at Main Street Square and the Seventh Street concert stage. There are also concert series and outdoor music opportunities aplenty in Custer, Spearfish, Lead, Deadwood, Sturgis, Belle Fourche and Hill City. Best part? Most of them are free. Pro tip: Pack a blanket or a lawn chair, and bring some cash for the kettle corn vendor.
So, what are you waiting for? Get out there and enjoy summer. It's the responsible thing to do. #adulting