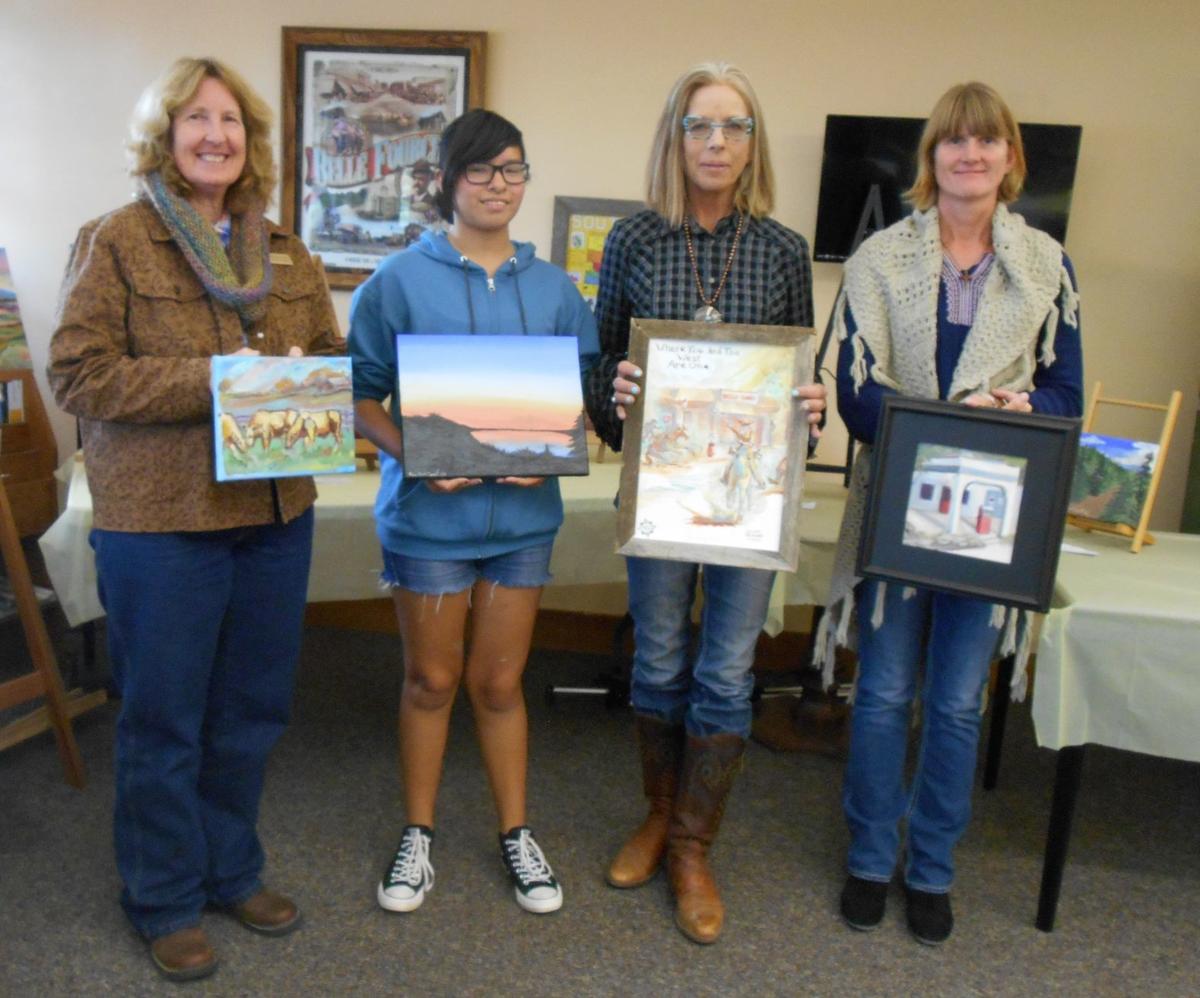 The Belle Fourche Arts Council recently announced the winners of its annual Plein Aire Art Event Sept. 20-22 at the Tri-State Museum and Visitor Center.
Dawn Newland's "Where You and the West are One" won for Best Historical Reference, Dorothy Snowden's "Bovine Breakfast" for Best in Show, Brady Umberger's "The Tracks by Hay Creek" for Student Best in Show and Susan Stoddart's "Stock Tank on Helmer Road" for Honorable Mention. Brady Umberger's "Building by the Tracks" won People's Choice. Kim Black Bonnet's "God's Morning Glory" and Dorothy Snowden's "Bovine Breakfast" tied for People's Choice runner-up.
The Plein Aire Art Event invites artists to visit Belle Fourche and paint images of the surrounding area over a two-day period. The artworks are displayed for judging and purchase on the third day. Judging was done by Desy Schoenewies, assistant professor of art at Black Hills State University.
For more information about next year's Plein Aire Art Event or the Belle Fourche Arts Council, call 723-1200.
Be the first to know
Get local news delivered to your inbox!