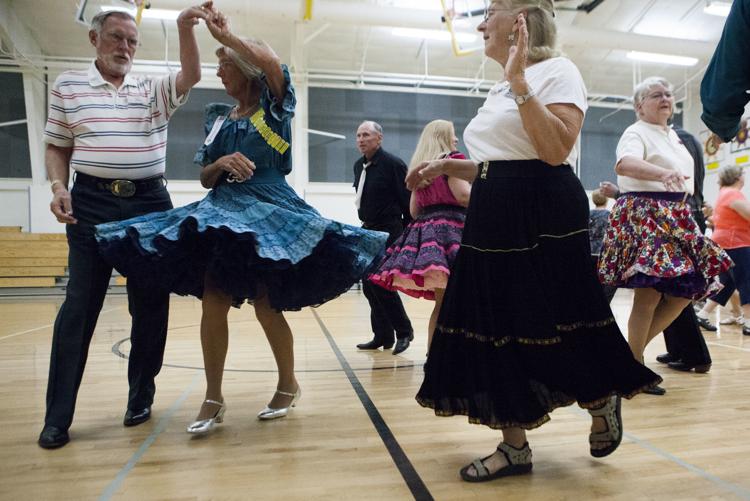 The Fall State Square Dance Festival is Sept. 13-14 in Hermosa.
Sponsored by the South Dakota State Square, Folk and Round Dance Association, the event is hosted by the Southern Hills Promenaders Square Dance Club. This year's theme is "Don't Fence Me In."
It starts at 8 p.m. Friday with a Trails End Dance at Hermosa School Gym. 
On Saturday, there is a Plus Dance at 9:30 a.m., with afternoon sessions starting at 1:30 p.m. at Hermosa School Gym. Lurita Fugier, of Hermosa, will be the master of ceremonies and the afternoon round dance cuer.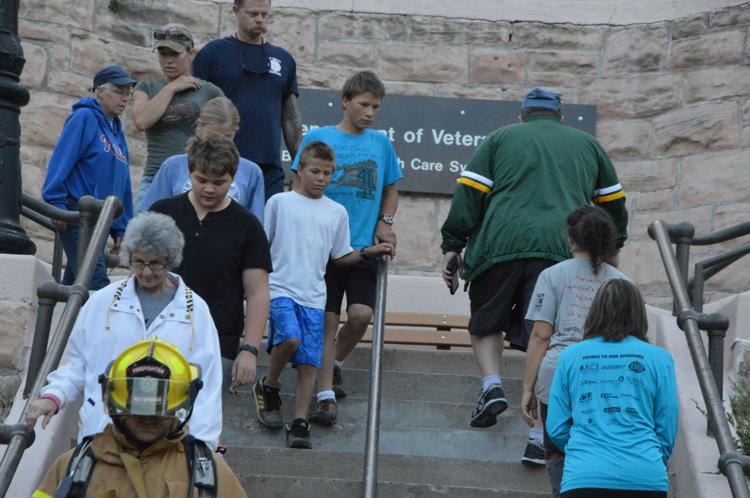 The 9-11 Grand Stair Challenge will return to Hot Springs this year.
Every year on Sept. 11, participants meet at the foot of the Battle Mountain Grand Staircase in Hot Springs for the climb. Sign-in starts at 6 a.m.
Non-climbers are welcome to attend, and support the participants and join in remembrance of the victims and heroes of the 2001 terrorist attacks on the World Trade Center. 
A program starts at 6:30 a.m., with a lap of silence promptly at 6:46 a.m. When 11 climbers, led by a flag bearer, have climbed up and down the staircase once, the silence ends with the National Anthem.
Fifteen laps of the staircase are about equal to climbing up and down one of the Twin Towers, but participants are welcome to climb any amount they are able.
Climbers must sign a waiver, but the event is free. Minors must have a parent or guardian's signature. 
Bob Seger's farewell tour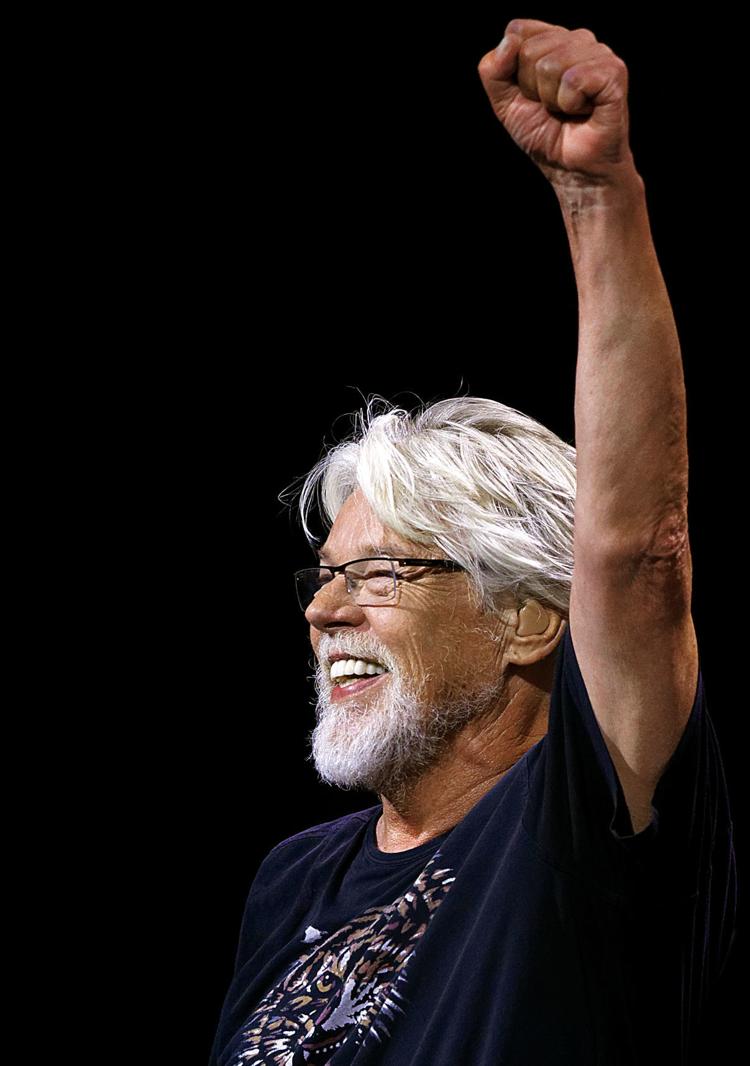 Legendary rock singer/songwriter Bob Seger and The Silver Bullet Band will bring their "Roll Me Away" tour to Rapid City this week. A news release from the band says this is the final tour for the Grammy Award-winning singer/songwriter. 
"Night Moves," "Against the Wind," "Old Time Rock & Roll," "Shakedown" and "Shame On the Moon" are among the hits for Seger, who is a member of the Songwriters Hall of Fame. 
You have free articles remaining.
Show time is 7:30 p.m. Sept. 12 at the Rushmore Plaza Civic Center. Tickets are $97 to $117.50, depending on seats, and will be available starting 10 a.m. June 7 at gotmine.com. Bob Seger fan club members will be able to buy tickets starting June 4.
Celebrating country legends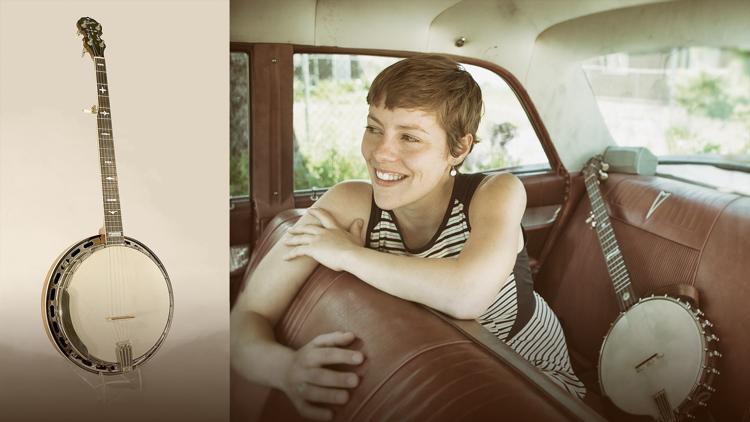 In conjunction with the September premiere of Ken Burns' country music documentary series, South Dakota Public Broadcasting and the National Music Museum in Vermillion are partnering for a special concert series.
South Dakota musicians will play storied instruments once owned and played by Johnny Cash, June Carter Cash, Marty Stuart and Earl Scruggs from the National Music Museum's collection. There will be three concerts, one each in Pierre, Sioux Falls and Rapid City.
On Sept. 13, Black Hills-area Americana banjoist/songwriter Jami Lynn will perform on the 1980 Gibson RB-250 banjo Earl Scruggs gave to Johnny Cash. The inscription "To my friend, Johnny" is penciled on the head of the banjo. The banjo has never been played or exhibited since entering the National Music Museum in 2004. 
The concert is at 7 p.m. at the SDPB Black Hills Studio, 415 Main St., Rapid City. It is free.
Burns' eight-part documentary, "Country Music," will premiere Sept. 15 on SDPB. 
Brown bags and tiny houses
This year's Bellman Brown Bag series starts Sept. 11 with a look at tiny homes.
The Matthews Opera House, ArtCentral and Visit Spearfish will discuss the Little Houses Project, a new art project in the Spearfish area designed to raise awareness about homelessness and home insecurity in South Dakota.
It starts at noon at the Matthews Opera House Theatre in Spearfish, and is free. Programs are presented on the second Wednesday of each month, and are designed to end within the lunch hour. Attendees are invited to bring their lunch to eat during the discussion. 
Head for the Hilltober Fest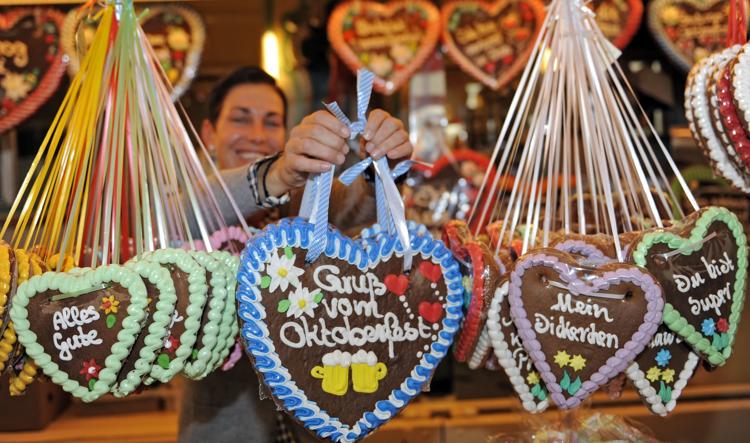 Get a jump start on October's German celebrations with the Hilltober Fest this weekend.
The free event is from noon to 8 p.m. Sept. 14 at the Firehouse Smokejumper Station in Hill City. It starts with Lebkuchen cookie decorating at noon (RSVP at bit.ly/2k2WFEq to participate), bluegrass music by Good Old Slice from 1 to 3 p.m., a beer stein hoisting competition at 1 p.m., firkin tapping at 2 p.m., Nagelbalken hammer game tournament at 2:30 p.m., competitive sausage eating at 3 p.m., spontaneous yodeling throughout the day, and polka by the Larry Olson Band from 4 to 8 p.m.
In Nagelbalken, participants compete to drive nails into a wooden beam or plank. There will also be a best-dressed competition, with categories in Best Legs, Best Facial Hair, Best Redneck Attire and Best German attire.