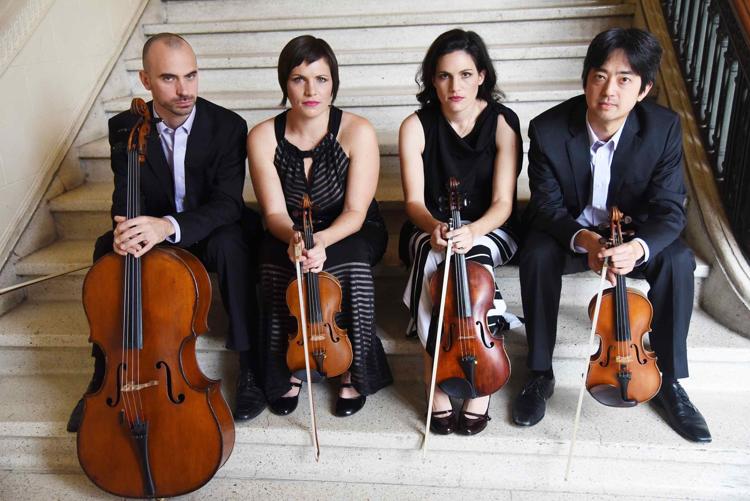 The Jupiter String Quartet, presented by the Black Hills Chamber Music Society, will perform at 3 p.m. Sept. 29 at First Congregational Church (1200 Clark St.).
Violinists Nelson Lee and Meg Freivogel, violist Liz Freivogel (Meg's older sister) and cellist Daniel McDonough (Meg's husband, Liz's brother-in-law) make up the quartet. 
The program is part of Beethoven's Orbit, Jupiter Quartet's series of concerts celebrating Beethoven's 250th birthday. Over the next two seasons, the quartet will highlight emotional and structural themes in Beethoven's string quartets. 
Tickets are $20 for adults, $18 for seniors, $5 for students and $2 for children in eighth grade and younger, and are available at the door or at www.bhchambermusic.org.
This year's Women Behaving Badly convocation starts at 5:30 p.m. Oct. 2 at the Mt. Rushmore Society Building on Main Street in Rapid City.
The event features edgy female authors Chris Enss ("The Pinks"), Heather Graham (Krewe of Hunters series) and Melissa Lenhardt (Jack McBride mystery series). Local blues artist Deb Lux will entertain.
There will be adult content, including "inappropriate appetizers," and is not suited for children; men can attend if accompanied by a well-read woman. There will also be wine for sale. All proceeds support the Dakota Instrument Drive and the Readiatrics Book Drive."
Women Behaving Badly serves as the kickoff for the the South Dakota Festival of Books, which is Oct. 4-6 in Deadwood.
Quilts and cars on display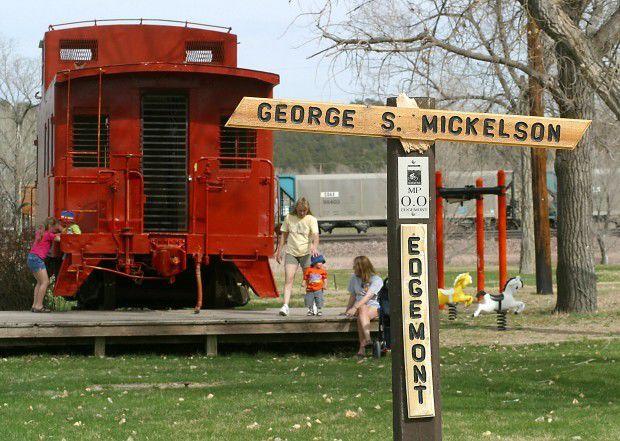 Edgemont will host a Fall Festival Quilt and Car Show from 10 a.m. to 3 p.m. Sept. 28 at Edgemont City Park, at the south end of Second Avenue.
The day will include live music, food booths, a kids zone and other vendors. Car show registration starts at 9 a.m., and there is a $10 entry fee. Awards will be announced at 2:30 p.m.
You have free articles remaining.
Quilts will be displayed at 401 Second Ave. Call 605-662-5758 to enter a quilt.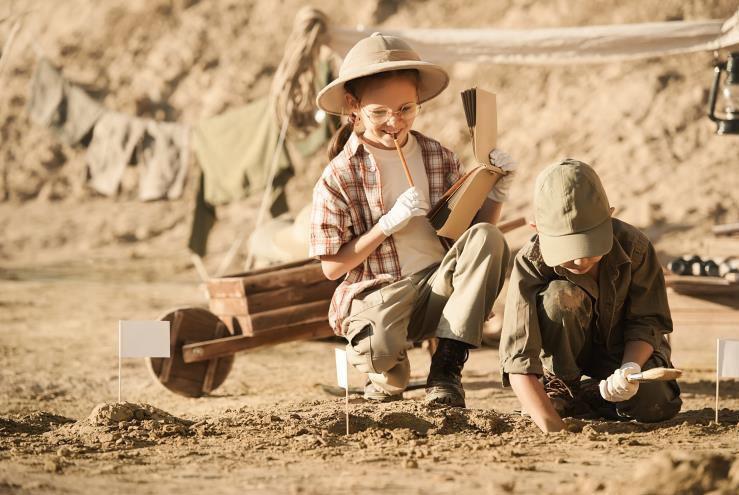 Campbell County Rockpile Museum is hosting a new event, the Northeast Wyoming Archaelogy Fair, from 10 a.m. to 3 p.m. Sept. 28. 
Experience Wyoming archaeology first-hand with include mock digs, atlatl use, tool identification, mano and metate corn grinding, vessel making and hearth cooking.
The event is free and will be in the area between the museum and the fire department. Maps will be available at the museum on the day of the fair.
Museum parking will be limited to handicap vehicles; shuttles can take people to the activity area. Contact the museum for information on other parking options at 307-682-5723 or email rockpile@vcn.com.
Working Against Violence, Inc. (WAVI) is focusing on survivors and victims of domestic violence during October, which is Domestic Violence Awareness Month.
A series of events and activities to shed light on the problem starts with the Power of Purple, from 11:30 a.m. to 1 p.m. at the Dahl Arts Center in Rapid City. Partner agencies will be present and a light lunch will be provided at the free event. "Your Voice Has Power" is this year's theme. 
The free Community Candlelight Vigil is from 6 p.m. to 7 p.m. Oct. 2 at Main Street Square, to honor and remember those affected by domestic violence.
Every Friday in October WAVI hopes everyone will wear purple to support victims and survivors, and share your photos with WAVI on social media or via email at kristinas@wavi.org.
The seventh annual fall Crazy Horse Volksmarch is Sept. 29. 
Register at Crazy Horse Memorial from 8 a.m. to 1 p.m.; there is no advance registration. Hikers must register before 1 p.m. and be off the trail by 4 p.m. Admission to the memorial is waived to volksmarchers, but a donation of three cans of food per person is suggested. The hike fee is $3 per person.
Crazy Horse Memorial is 5 miles north of Custer on Highway 385. Contact 307-290-0746 for more information.