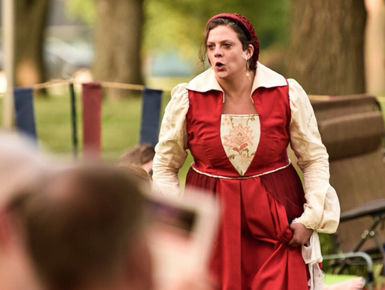 VERMILLION — Performers are wanted for the South Dakota Shakespeare Festival, according to a news release.
The event is looking for non-Equity performers for the outdoor production of A Midsummer Night's Dream set for June 6-9 in Prentis Park in Vermillion. Rehearsals run May 13 to June 5 at the Warren M. Lee Center for Fine Arts and Prentis Park.
Professional actors, actor/musicians and teaching artists are wanted for paid positions on a four-week contract. Music will be part of the production; performers should have some optional bars of a song prepared. Eligibility for local housing and a stipend for travel is available.
Music is incorporated throughout the production.
Do not send unsolicited video auditions. Auditions will be held in these dates and locations:
• New Native Theatre, Jan. 20; sides will be provided; Shakespeare monologue is optional; email to rhiana.yazzie@yahoo.com to sign up for an appointment
• Warren M. Lee Center for Fine Arts, Feb. 18 in Vermillion; two contrasting Shakespeare monologues are required; email to Katie.Meirose@coyotes.usd.edu for an appointment