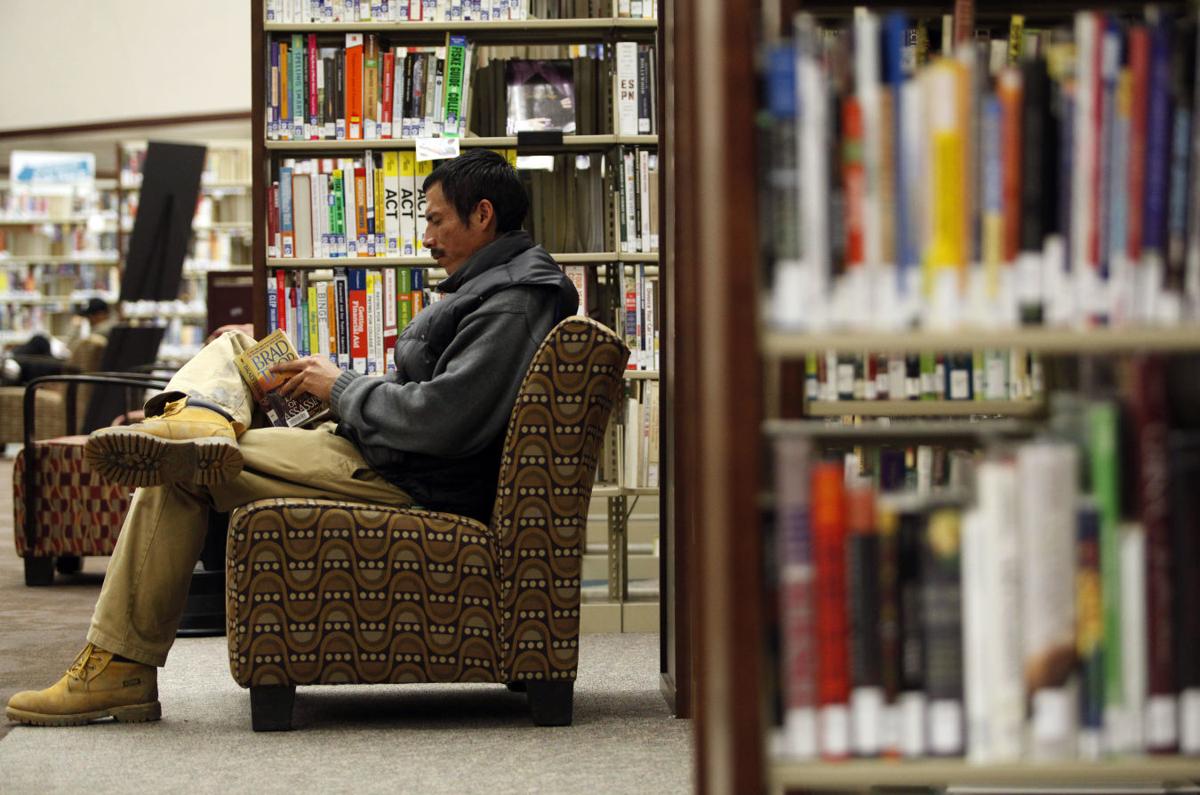 Before I worked at a library, I checked out books exclusively when I needed to learn something new. While books are valuable tools for learning, sometimes unique learning styles are better served by resources beyond print.
Rapid City Public Library's digital collection isn't just e-books and audiobooks; online databases are available to enhance education, encourage creativity and provide a definitive resource for decision making and research. Highlighted in this feature are two in particular for learning languages and music.
One of our more popular language learning resources has returned. Mango offers interactive language instruction for over 70 languages. Access Mango from our website (www.rapidcitylibrary.org > Research > Browse Research and Database Resources) and choose the language you would like to learn. Have a tablet or smartphone? Download the Mango app to take your language learning anywhere.
The lessons do not have to be completed in chronological order, but there is a placement test to find out where you should start or if you are ready for the subject you've chosen. The first category of lessons is Introductions, which includes seven to 10 lessons each in Salutations and Small Talk, Personal Info and Preferences as well as Professions. From there you move into the Connections category, which is helpful for the traveler and includes multiple lessons on Places and Directions, Currency and Counting, Food and Drink Culture, Transportation, Help, Requests and even Clarification to name a few. Community, Lifestyle and Ambitions provide even more detailed and advanced learning in many categories as well. There are even unique ones under the French lessons like Going to a Party, Wine and Cheese, and Romance.
Besides the interactive learning Mango offers, you can record yourself speaking and compare pronunciation, articulation, tone and speed. There is also a translate tool for reference.
If you've ever wanted to take music lessons and weren't sure if it was worth your investment or time, ArtistWorks provides video instruction on a wide variety of musical instruments and music theory. There are approximately 50 lessons for beginners and advanced musicians for instruments like piano, guitar, clarinet, flute, trumpet, ukulele, harmonica and saxophone, to name a few. Instruction on musical styles such as jazz, popular, rock, bluegrass, country and classical are also available for various instrument specialization. If learning a new instrument doesn't interest you but you want to improve your singing skills to step up your TikTok game, there are voice lessons for the aspiring vocalist.
Many of the teachers are Grammy Award-winning musicians and the classes are videos you can complete at your own pace. All you need to get started is a library card and to set up a RBDigital account, which you can sign up for through the library's website. There is also an app you can download for mobile access. Your RBDigital account will also give you access to legal forms though LawDepot and over 70 digital magazines, including past issues.
Your library card is the key to lifelong learning.
Be the first to know
Get local news delivered to your inbox!