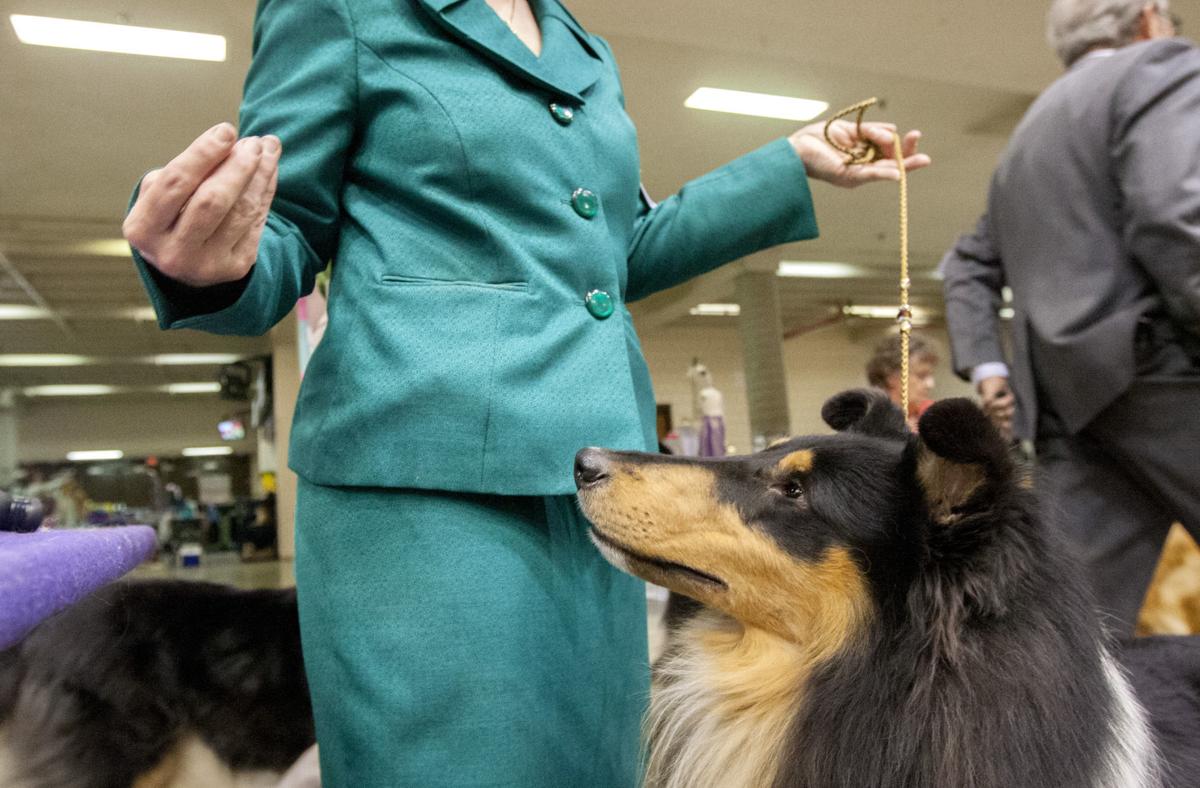 Summer may be over, but the dog days of Rapid City are still on their way. 
The Rapid City Kennel Club Dog Show is Friday, Saturday and Sunday at the Rushmore Plaza Civic Center Barnett Arena. Katherine Jacobson, president of the Rapid City Kennel Club, said this year's event will showcase about 500 purebred pooches. 
Rapid City Kennel Club, which is affiliated with the American Kennel Club, has about 80 members, according to Jacobson. The annual dog show is the Rapid City chapter's largest event and is a sanctioned American Kennel Club competition. 
There is one Best in Show competition on Friday, two on Saturday and another on Sunday. Winners of those shows get points that qualify them for larger shows, like the Westminster Kennel Club show at Madison Square Garden in New York. 
"We often have dogs and handlers here that go on and compete at the Westminster Kennel Club dog show," Jacobson said.
There are also confirmation classes, which help owners find the best animals for their breed. On Saturday and Sunday, the Black Hills Dog Training Club Obedience Trials will have obedience and rally competitions.
One of the highlights, Jacobson said, is Sunday's beginner puppy competition, for three- to six-month-old puppies. They can't compete for points, but it gives them experience in the ring. 
"They learn how to be a show dog," Jacobson said.
The American Kennel Club categorizes its registered breeds into seven groups: Herding, Hound, Toy, Non-Sporting, Sporting, Terrier and Working. Kennel club shows are restricted to purebred dogs registered with the American Kennel Club, but the obedience trials are open to pure- and mixed-breed dogs of all kinds. 
Jacobson said some of the most prevalent breeds at this year's show are herding dogs, like corgis and Australian shepherds; working breeds, like German shepherds and Siberian huskies; and the ever-fetching sporting types, like Labradors and golden retrievers. 
There are also rare breeds, like the Puli and the Pumi — Hungarian-bred herding dogs registered with the AKC in the last few years. You can also see unique terrier breeds — like Jacobson's own Dandie Dinmont terriers, a small Scottish breed the AKC describes as a "tough but dignified little exterminator." 
And for prospective dog owners, there's no better place to learn more about the breed you're considering.
"The dog show's a great place to come, because you have people who know everything there is to know about their particular breed and can answer questions for folks," Jacobson said.
Shows start at 9 a.m. Friday and 8 a.m. Saturday and Sunday. Along with the kennel club show, the Black Hills Dog Training Club Obedience Trials start at 8 a.m. Saturday and Sunday. Admission is free.
Be the first to know
Get local news delivered to your inbox!