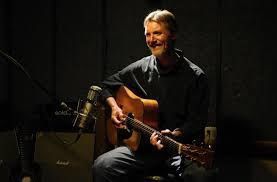 Summer is a wonderful time to get outside, enjoy our longer days and indulge in warmer temperatures. Planning how you will fill your time in the coming months is a great way to ensure you experience a summer to remember. Rapid City Public Library connects our community with common interests, provides opportunities to learn and offers a platform to create and collaborate.
The beautiful Black Hills of South Dakota serve as an inspirational backdrop for singer/songwriter and photographer Hank Harris. Get lost in the stunning images and relatable, straightforward lyrics and music of Hank Harris from 2 p.m. to 3 p.m. May 5.
Balance the light and warmth of summer with the cool and calm of chair yoga. Improve mobility and your sense of well-being during Gentle Chair Yoga from 10:30 a.m. to 11:15 a.m. May 6.
Small business owners make profound contributions to our community. Grow with Google livestream training returns from 10 a.m. to 11 a.m. May 8, with a how-to Google Ads advertising session for small businesses and nonprofits.
Local musician Joelle Simpson performs the soothing, calming sounds of the harp from 5 p.m. to 5:45 p.m. May 10 and May 31. Fifteen-year-old Simpson has studied the harp for five years.
Aspiring artist Mark Hogancamp, played by Steve Carell, meticulously constructs a miniature fantasy world in his yard and discovers how artistic imagination can restore the human spirit. See "Welcome to Marwen" during Book to Film Movie Night from 6:30 p.m. to 8:30 p.m. May 10.
Connect your thoughts and body with good energy and relaxation during Yoga at the Library from 6 p.m. to 7 p.m. May 13.
LMB Therapy & Farms co-founder Craig Mullins speaks during Lunch & Learn from noon to 1 p.m. May 15. LMB provides vocational support through farming and education, creating opportunities and connections among people with autism and neuro-developmental differences. Registration is required for this event.
Our Summer Reading Kickoff Party is from 10:30 a.m. to 1:30 p.m. May 18. Our outer space summer reading theme offers out-of-this-world fun for the entire family. Experience life-sized games, DJ music by Colt 45 Entertainment, Galaxy sno-cones, Moon Pies and Tang, Let's Face It face painting, Space Caricatures by Alyssa, photo opportunities and crazy crafts to launch you into reading all summer long. Explore our nebula wall, life-sized Alien Operation game and learn the secrets of the solar system.
Finally, see the No. 1 audience favorite from Sundance during National Geographic's documentary film screening of "Science Fair" from 1 p.m. to 2:30 p.m. May 19. The film follows nine high school students, including Kashfia Rahman from Brookings, during their journey to compete at the International Science and Engineering Fair. An informal discussion will follow with doughnuts and beverages.
RCPL offers events that reach people of all ages and backgrounds, providing a community resource by bringing people together for good. Enjoy each other, enjoy summer. We can't wait to see you at the library.
Be the first to know
Get local news delivered to your inbox!