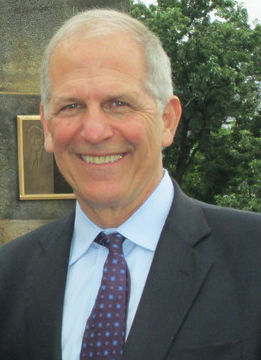 PIERRE | Brent Glass, former director of the Smithsonian National Museum of American History, will make three appearances in Pierre on Monday to promote his new book, "50 Great American Places: Essential Historic Sites Across the U.S."
"As an affiliate of the Smithsonian Institution, we are delighted to bring Mr. Glass to South Dakota," Jay Smith, director of the Museum of the South Dakota State Historical Society at the Cultural Heritage Center in Pierre, stated in a release. "He brings with him a message about the value of saving, preserving and visiting historic places which is an important aspect of the mission of the South Dakota State Historical Society. We will be discussing some of our future plans with him as well, so this is an exciting opportunity for our museum."
Glass's 7 p.m. Central Time presentation at the Capitol Lake Visitor Center will be the primary opportunity for the public to interact with him. The evening will include a presentation by Glass as well as questions and answers with the audience, followed by a book signing. Books will be available for purchase.
Glass also will be the featured speaker at the Pierre-Fort Pierre Rotary Club at noon on July 24. From 1:30-2:30 p.m. on the 24th, Glass will be signing his book at the Cultural Heritage Center. There is no admission fee to come to the book signing, and no formal presentation is planned at the afternoon event.
"50 Great American Places" is published by Simon & Schuster. Glass, a historian and the director emeritus of the Smithsonian's National Museum of History, leads readers on a journey through 50 of the most important cultural and historic sites in the U.S. Featuring a foreword from bestselling author David McCullough, the book is part travelogue and part collection of historical essays.
Additional information about the events is available online at history.sd.gov. The Museum of the South Dakota State Historical Society has been a Smithsonian Affiliate since January 2013.