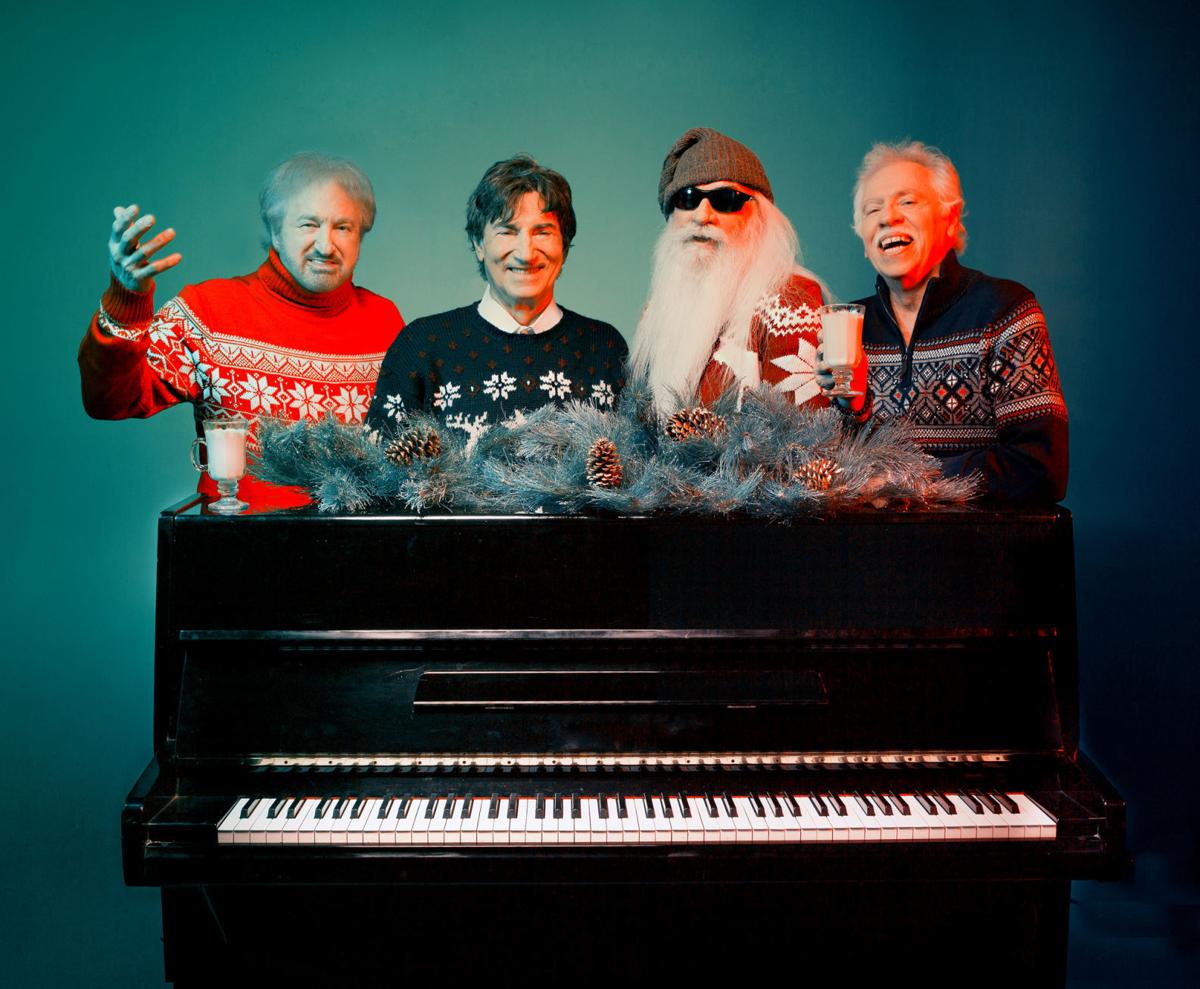 It's never too early for Christmas music when you're one of the Oak Ridge Boys. 
The famous country quartet is about to launch its annual Christmas tour and Richard Sterban, whose resonant bass voice rounds out the group's distinct sound, said the group is ready to get back on the road. 
"We've been very, very, very busy. But we like it that way," he told the Journal recently. "For older guys, we do not let much grass grow under our feet."
That busy schedule includes a return to Deadwood, which Sterban said the band always enjoys. They even shot one of their album cover photos in the area, for 2011's "It's Only Natural." 
"Deadwood is one of our favorite places. There's so much history in that place," he said.
Their concert starts at 8 p.m. Nov. 16 at the Deadwood Mountain Grand. Tickets are $29 to $39, depending on seats, and are available at ticketmaster.com or 605-559-0386.
Sterban, along with Duane Allen, Joe Bonsall and William Lee Golden comprise the Grammy-winning group, which in 2015 was inducted into the Country Music Hall of Fame in Nashville, Tenn. Their hits span decades, including "Elvira," "Bobbie Sue," "Dream On," "American Made," "Fancy Free" and "Y'All Come Back Saloon."
Over the years, Christmas music has become an Oak Ridge Boys staple. They recently released their eighth Christmas album, "Down Home Christmas" — which is also the name of this year's tour.
Sterban described it as a special album, and one that takes a little different approach than previous recordings. Since the Oak Ridge Boys have already recorded "just about every traditional Christmas" tune, this album features several new, original holiday songs.
"It's going to give us a chance to add a lot of new, fresh songs to our Christmas show that we're bringing your way," he said. 
The album also includes a bonus cut of "Amazing Grace," which the band sang at President George H.W. Bush's funeral in 2018. Sterban said Bush was a fan of the Oak Ridge Boys, and through that the Oaks became close friends with Bush and his wife, Barbara. While "Amazing Grace" has always been special to the Oak Ridge Boys, it has taken on even more meaning since they sang it for their friend's funeral. 
This year marks the group's 30th annual holiday tour, and they have the format down to a science. For roughly the first half of the approximately two-hour-long show, they perform their regular music. And yes, before you even ask, Sterban emphasizes that they will sing "Elvira."
"You will definitely hear me do 'giddy-up oom papa oom papa mau mau,'" he said with a laugh. 
After about 45 minutes, the band takes an intermission. When they come back, it's time for Christmas. In the second half of the show, Sterban said they cover "just about every aspect of Christmas there is," from the fun and romantic to the silly to the sacred. 
Santa joins the band on stage, and even interacts with the children in the audience. Then, Sterban said the other band members sit down for the "rocking chair segment" where they sit in rocking chairs and tell stories, interspersed with Christmas carols. It's become one of the most popular parts of their show, Sterban said. 
"It gives the audience a chance to get to know the four Oak Ridge Boys just a little bit better," he said. 
Then they close out the show with songs that emphasize the birth of Jesus, which Sterban described as "the real, true meaning of Christmas." 
"The whole thing is a total package. It is a great family show," he said. "It's going to be a special show, and we plan to have a great time."