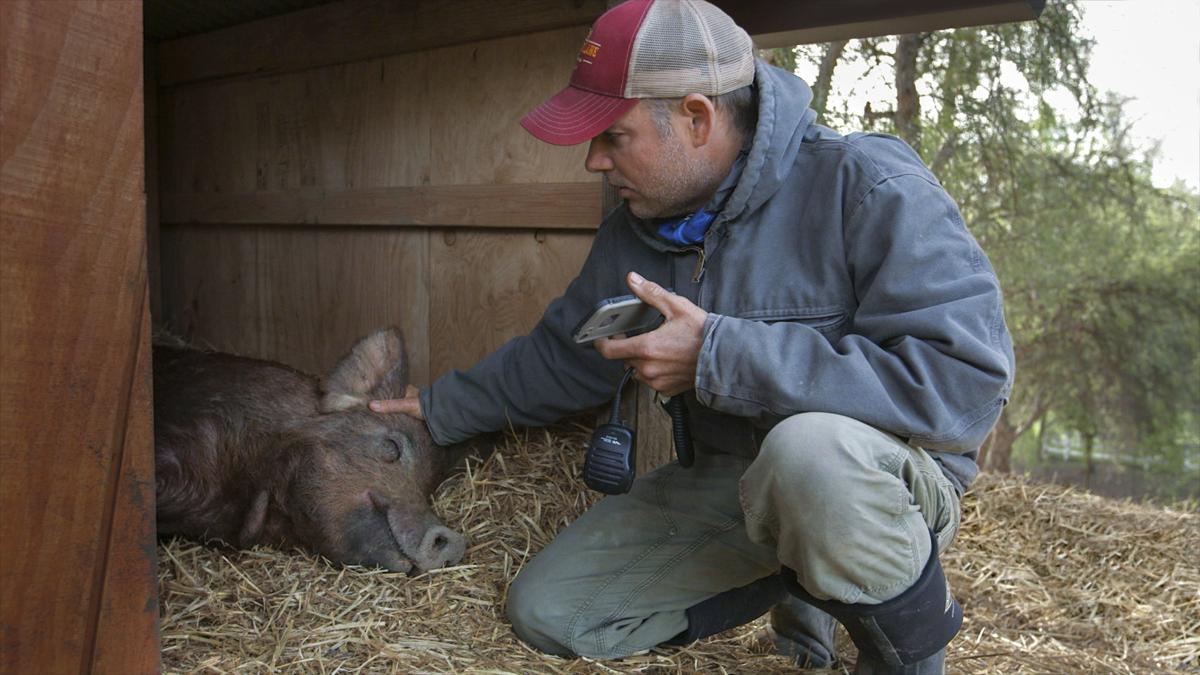 Pencils and folders and binders, oh my! The store shelves are lined with school supplies reminding us that we sit at the top of summer like a roller coaster — full of anticipation, excitement and slight hesitation — before we take the plunge from the heat of summer to autumn's chill. Rapid City Public Library offers events in August to shift gears and transition into the more structured routine of fall's activities.
Since 1944, Smokey Bear has protected America's forests from unwanted, preventable human-caused fire. This year Smokey celebrates a milestone birthday, 75 years, with a visit to the library from 9:30 a.m. to 10 a.m. Aug. 6. Rapid City Fire Department Fire and Life Safety Division member, Lisa Saunders, provides stories of fire prevention and safety, with an appearance by the special birthday bear, Smokey.
We loved spending the summer reading stories at RCPL North, but our last two story times before the start of school are from 9:30 a.m. to 10 a.m. Aug. 7 and 14. Our storyteller includes interactive moments and favorite stories and songs providing a collaborative experience for all.
Love takes courage and oftentimes risk. That is the theme underlying the film "Storm Boy" showing during Summer Movie Nights from 6:30 p.m. to 8:20 p.m. Aug. 9. As a boy, successful retired businessman, Michael Kingley, lived with his father on an isolated coast of Southern Australia, rescuing and raising an extraordinary orphaned pelican named Mr. Percival. Visually stunning, "Storm Boy" provides a message of hope for a better future.
Children grow in the season of sunshine and gain physical strength through movement. Kids Yoga and Story Time, from 9:30 a.m. to 10 a.m. Aug. 12 and 19, boosts self-esteem through creative movement, providing building blocks for the future. Kids Yoga is for children age six to 12.
The eclectic, live musical experience of Carrie Bartsch and Bob Morgret transcend time, genres and cultures from 6:30 p.m. to 7:30 p.m. Aug. 13. Bartsch's soulful violin and vocal renditions merge with Morgret's effortless multi-instrumental skill, appealing to a wide and diverse audience.
Twice a month we move our CHAOS MakerLAB events to RCPL North for creative ideas and invention designed to challenge the imagination. Basic materials make magnificent 3D marble roller coasters from 3 p.m. to 5 p.m. Aug. 15 and our Sphero robots navigate through obstacle courses of adventure from 3 p.m. to 5 p.m. Aug. 22.
Finally, our Donuts & Documentaries August film choice features "The Biggest Little Farm" from 1 p.m. to 2:30 p.m. Aug. 25. The documentary features breathtaking cinematography from John and Molly Chester who trade city living for 200 acres of barren land outside Los Angeles that becomes a biodynamic farm working in harmony with nature. Featuring captivating animals and an urgent message to heed Mother Nature's call, the film is generating 2020 Oscar buzz.
The transformation from summer to fall can be traversed with ease and comfort at Rapid City Public Library. We'll see you there.