Wynonna and The Big Noise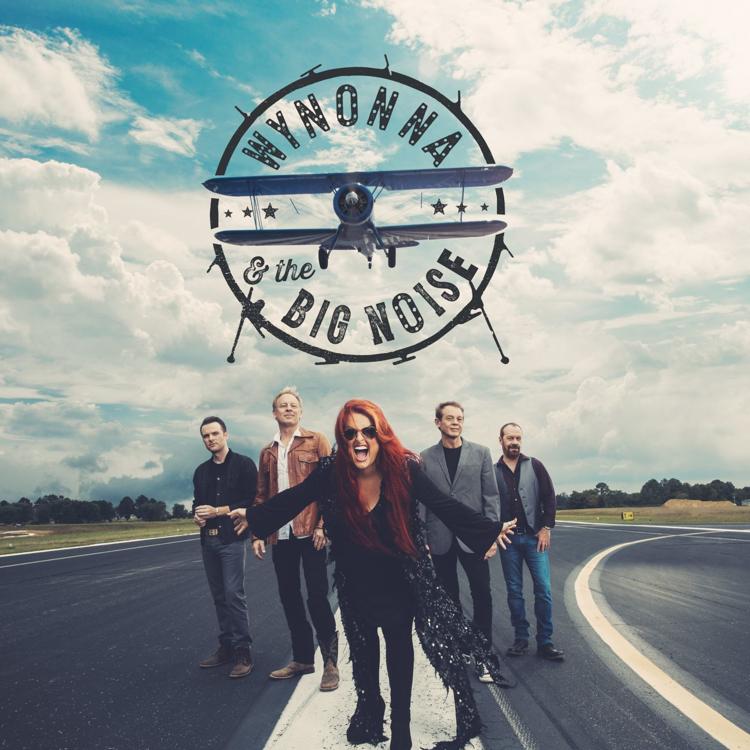 Country star Wynonna Judd and her band, The Big Noise, will visit Deadwood this week. 
Her show starts at 8 p.m. May 18 at the Deadwood Mountain Grand. 
Judd first rose to fame with her mother, Naomi Judd, as one half of country super duo, The Judds. Some of their hits included "Mama He's Crazy," "Why Not Me," and "Grandpa, (Tell Me 'Bout the Good Ole Days)."
Wynonna and The Big Noise, led by her husband/drummer/producer, Cactus Moser, released their debut full-length album in February 2016. Wynonna has described the new sound as "vintage yet modern" and a "return to the well."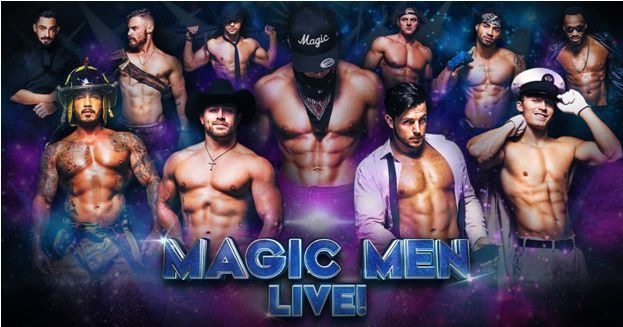 Magic Men Live is bringing its ab-tastic show to Rapid City this week.
Described as "the ultimate ladies' night experience," the show features visual story lines, "the hottest music, thrilling choreographic displays and enticingly themed acts."
The show starts at 8 p.m. May 18 in the Rushmore Plaza Civic Center's fine arts theatre. Doors open one hour prior to the show's start. 
Tickets are $22.50-$77.50 depending on seats, and are available at www.gotmine.com, or at the box office at 800-GOT-MINE.
It's South Dakota vs. Nebraska. On the track, that is.
The Black Hills Wildfire Roller Derby will face off against the Heartland Hellcats of North Platte Nebraska at 7 p.m. on Saturday, May 19, at Rushmore Hall in the Rushmore Plaza Civic Center in Rapid City.
Dress in red and black to support the wildfire. The next home competition for the Wildfire is Sept. 22.
Tickets are $10 in advance or $12 at the door. For more information, visit blackhillswildfire.com or find them on Facebook.
Mind Your Health is holding its seventh annual Mental Health Awareness & Suicide Prevention Day.
The event is from 5 p.m. to 6:30 p.m. May 17 at Main Street Square in downtown Rapid City. At 7 p.m., Kevin Hines will speak at the Elks Theatre. All of the events are free.
Two years after Hines was diagnosed with bipolar disorder as a teenager, he attempted to take his own life by jumping from the Golden Gate Bridge. The fall broke his body, but not his spirit. Now he is an award-winning speaker, author, documentary filmmaker and suicide prevention advocate. 
Mind Your Health is a group of agencies and organizations within the Black Hills working to break the stigma associated with mental health.
Hay Camp gets a little country
Alt-country singer/songwriter Corb Lund will perform from 7 p.m. to 10 p.m. on May 18 at Hay Camp Brewing Co. in Rapid City.
Lund, from Alberta, Canada, grew up in a ranching and rodeo family and is an eight-time Canadian Country Music Awards Roots Artist of the Year.
His music reflects his Western heritage and rock 'n' roll roots. His albums include 2015's "Things That Can't Be Undone," 2014's "Counterfeit Blues" and 2012's "Cabin Fever."
Comedian Brett Hiker will headline the May Comedy Night at Naked Winery in Hill City. 
Happy hour starts at 6 p.m. and the show starts at 7 p.m. May 19. Tickets are $25, and are available at bit.ly/2FXp6Zo or (605) 666-4007. 
A Colorado native, Hiker's stand-up has been featured on Fox, the CW, Comcast and dozens of morning radio shows across the country.
Naked Winery is located at 23581 Hwy. 385, Hill City. A shuttle from Rapid City is available for $12 round trip, plus complimentary beverages. Call (866) 355-7889 for reservations.