Awww Nuts is the next Saturday Art Adventure from 1 to 3 p.m. Saturday, Nov. 11, at the Dahl Arts Center, Rapid City
Kids get to make their own squirrels in a tree, and give their creations their own supply of nuts.
Saturday Art Adventures are held the second Saturday of the month, and are free.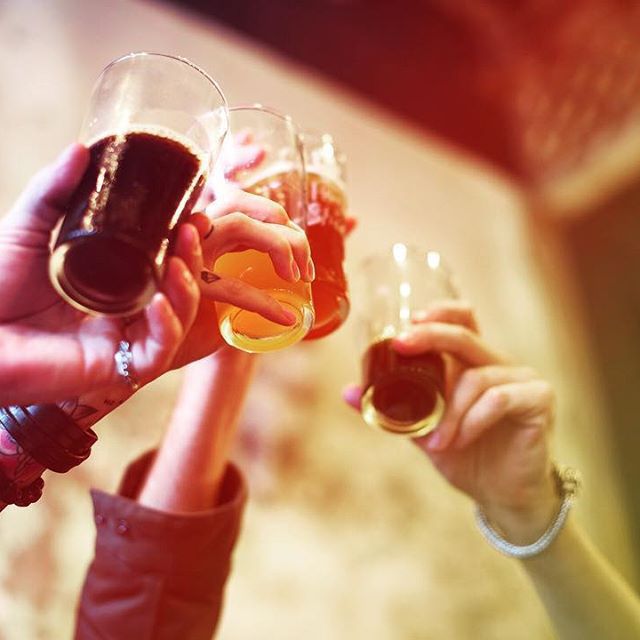 Mountain West Beer Fest comes to the Rushmore Plaza Civic Center on Sunday, Nov. 11
From 1 to 5 p.m. sample more than 200 craft beers from 50 local and regional breweries.
General admission tickets are $50; and $25 for those not wishing to drink beer.
You say beer, we say bingo
Miner Brewing Company in Hill City continues its fourth anniversary celebration with Craft Beer & Bingo night beginning at 4 p.m. Sunday, Nov. 11. It's free to play bingo.
Now through Nov. 15, Rapid City Public Library invites people to head to the CHAOS Makerspace to learn how to code Sphero, the app-controlled robot ball.
Then put your new skill to the test navigating Sphero through our obstacle course using only code. Complete the challenge and earn a 3D-printed Sphero medal.
Channel your inner Pinterest
Pinterest makes everything look so appealing. But how do you take the image and turn it into your own reality?
The Rapid City Arts Council helps you make that happen with its own Pinterest Party from 4 to 6 p.m. Saturday, Nov. 11 at the Dahl Arts Center. Participants will learn how to mount a photo to wood. All you need is a few Xeroxed copies of your favorite photos and a piece of wood. Cost is $15. Class is open to ages 16 and up.
Have a portable sewing machine you don't know how to use? Want to learn how to make a simple apron?
Head on over to the AARP Rushmore Mall office on Monday, November 13 at either 10:30 a.m. or 12:30 p.m. There will machines to share, but if you want to bring your own — go ahead.
Bring a 21-inch by 45- inch piece of fabric of your choice, and 2½ yard length of 2 inch wide grosgrain ribbon.
An expert seamstresses will walk you through all you need to know, and provide all the pins, pattern, thread, etc., that you'll need.
This event is free, but space is limited to 10 people, so call ahead to register: 605-484-1888.