Gold Discovery Days in Custer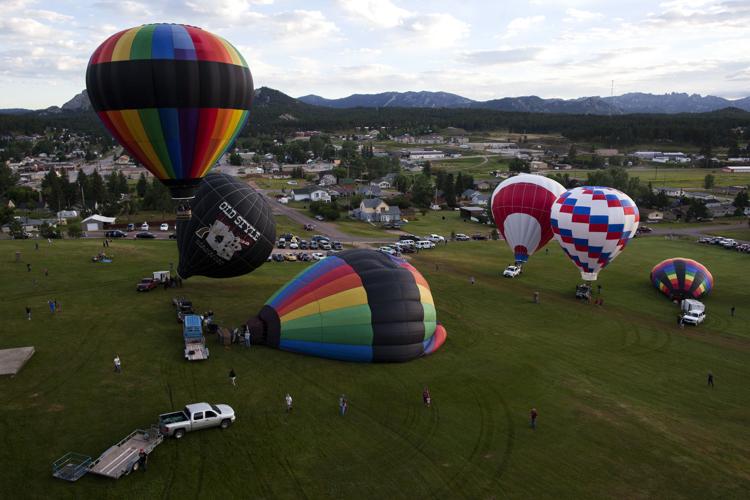 Gold Discovery Days July 19-21 is fun for all ages. An arts and crafts festival, a quilt show, a flower show, bed races, a car show, cornhole, a golf scramble, sports tournaments, a fun run, hot air balloon launches and a parade are highlights of this festive weekend. For kids, there's a carnival each day, a gold nugget hunt and a stick horse rodeo. 100 Proof plays for a street dance Friday night. For a complete schedule and to register for events, go to visitcuster.com/events and click on Gold Discovery Days.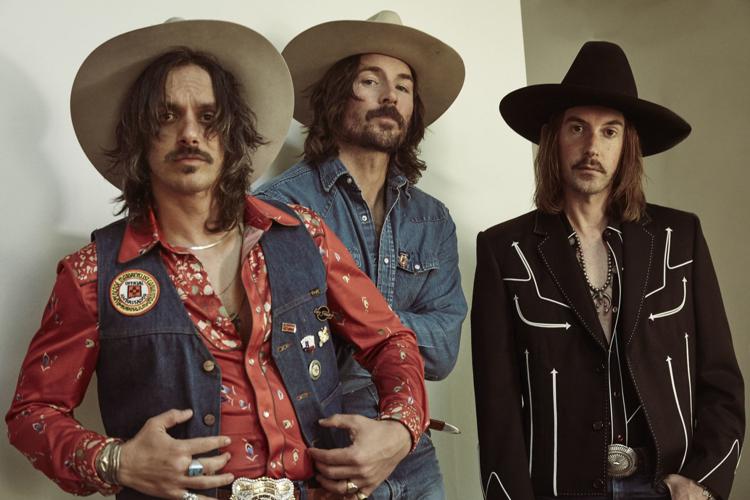 One of the hottest names in country music, Midland will perform at 8 p.m. July 20 at the Deadwood Mountain Grand.
Rooted in tradition in both sound and style, the trio initially garnered attention playing clubs in the region. Their debut No. 1 single "Drinkin' Problem," which offers an intentional nod to Country music reminiscent of the 1970s and '80s, earned the band their first Grammy Awards nominations for Best Country Song and Best Country Duo/Group Performance.
Tickets are $35, general admission and are available at the Deadwood Mountain Grand Box Office – The Company Store, at ticketmaster.com or by calling 877-907-GRAND.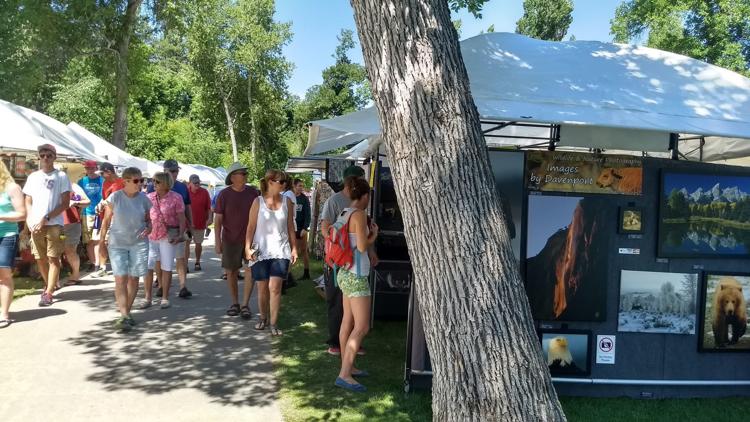 Spearfish's 42nd Festival in the Park is July 19-21 in the Spearfish City Park.
Friday is wristband night. Wristbands for adults are $5; children 10 and under with a paid adult are free. There is live music at The Watering Hole, with Lucas Olson from 6 p.m. to 8 p.m., and Mighty Brother from 6 p.m. to 10 p.m. 
Admission is free Saturday and Sunday. Booths are open 9 a.m. to 7 p.m. Saturday. Lucas Olson performs at 11 a.m., followed by Chris Huisenga at 1 p.m. and Chris Cady at 3 p.m. Saturday night's headliners are The Red Petals, a Colorado blues band, from 5 p.m. to 8 p.m. There is also face painting and other activities for children from 10 a.m. to 1 p.m. 
Booths are open from 10 a.m. to 4 p.m. Sunday, with live music from singer/songwriter T.J. Ellis at 11 a.m., followed by musician/storyteller Hank Harris at 1 p.m.
You have free articles remaining.
July 20 is the 50th anniversary of Apollo 11 landing on the moon, and television is marking the 50th anniversary of the moon landing with a variety of specials about NASA's Apollo 11 mission.
Locals are joining in on the celebrations, too. There will be a public star party at 8:30 p.m. July 19 at the Hidden Valley Observatory in Rapid City. It will include a video of the Apollo 11 mission, and sky observing. It is free. 
The Rapid City Public Library is hosting a party from 1 to 4 p.m. July 20. Dress retro and work on an era-appropriate craft while eating hot dogs and Tang for a blast to the past. 
Take a trip back to the bawdy side of the pioneer days, with the ladies who put the "wild" in Wild West.
Black Veil Burlesque presents Wild West Burlesque at 8 p.m. July 20 at Hay Camp Brewing Co. in Rapid City. 
"From the Badlands to the Black Hills, the wide open spaces suddenly grow crowded, when delectable, desert desserts roam the range," the burlesque group says, inviting everyone to an evening of "devilry, fiddle-faddle and frolic."
Tickets are $20 in advance or $25 the day of the show. VIP tables are $120 to $150. Advance tickets are available online at bit.ly/2LVt9vI.
An old villain returns to his favorite haunt, with "The Phantom of the Matthews Opera House" summer theater show. 
Cheer the hero and boo the bad guy, all on cue (literally — there are actual cue cards) in this interactive play. An original melodrama by Paul Higbee, "Phantom" has been a summer theater staple since 1976, and is a joint effort between The Matthews and the Black Hills State University theater department.
Shows are at 7:30 p.m. July 16-17, 22-24 and 29-31 at the Matthews Opera House in Spearfish. Tickets are $12 for adults, $6 for youth under 18, and available online at matthewsopera.com or by phone at 642-7973.