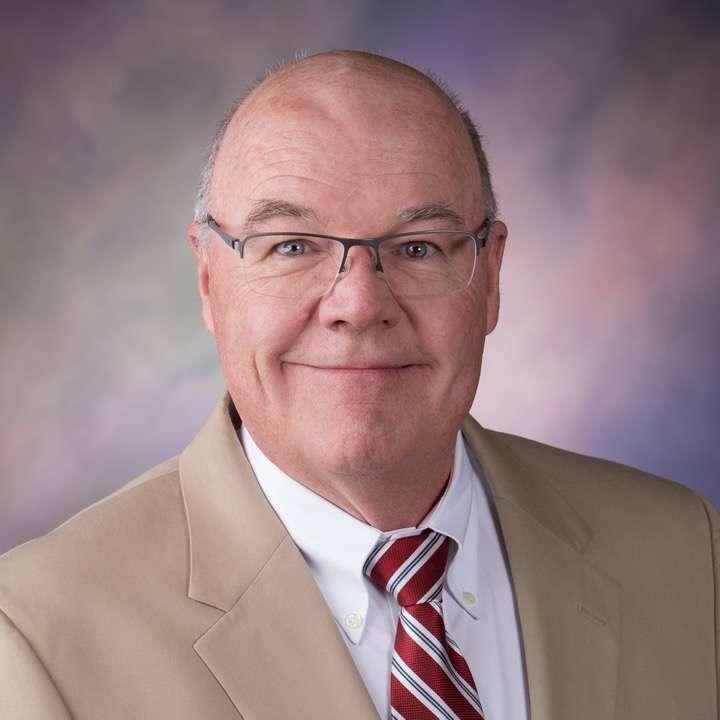 A girl whose vacation took a turn for the worse was fortunate to be on a passenger jet with K. John Heilman III, a Rapid City cardiologist who came to her rescue.
The 10-year-old was returning home to Minnesota after a trip to Disney World in Orlando, Fla., on Feb. 16. The girl suffers from severe congenital disabilities. Heilman, the governor of the South Dakota Chapter of the American College of Cardiology, had been in Orlando at an ACC Leadership Conference. He works at Regional Heart and Vascular Institute.
On Delta Flight 1761 back to Minneapolis, the child began struggling to breathe and was turning purplish, Heilman said. Because of the severity of her health problems, she has a home ventilator and a permanent tracheostomy tube to help her breathe. The child and her mother were traveling with a home health care nurse. When the girl showed signs of more severe distress, a flight attendant made an announcement asking whether any physicians were on board, Heilman said.
"I ran up to see what was going on," said Heilman, adding that in his 32-year career as a cardiologist this was the first time he'd ever needed to assist a fellow traveler in medical distress.
The girl's oxygen level and heart rate were very low, Heilman said.
"I think she probably had what we call a heart block; a very slow heart beat," he said. "We took her to a place on the plane where we could lay her on the floor and give her oxygen."
With the help of flight attendants and a pediatric-certified nurse anesthetist who happened to be on the plane, Heilman used an Ambu-bag to administer oxygen through the girl's tracheostomy tube. To assist in monitoring the girl's heart rate, Heilman asked if any of the passengers had Kardia Mobile, an app for iPhones and Androids that is an FDA-approved EKG monitor. No one did, so Heilman and his impromptu medical team monitored the child's pulse and vital signs through the remainder of the flight.
Her condition seemed stable, Heilman said, so when the flight crew asked him whether the plane should continue to Minneapolis or land sooner so the girl could receive medical treatment, Heilman advised them to go to Minneapolis.
"She lives in Minnesota, and she gets her medical care there," he said. "The crew took us in pretty quick and had paramedics meet her at the airport.
"The flight attendants were excellent. They were well-trained and a big help," Heilman said.
Heilman doesn't know how the girl fared after that, but he said his unexpectedly eventful flight is a reminder that emergencies can happen anytime, anywhere.
Anyone having health problems while traveling should ask for help or seek medical attention. If you're traveling and you see someone else in distress, push the call button for the flight attendant and seek help immediately, Heilman said.
"Stay in your seat and follow the instructions of flight attendants. We don't want people up in the aisles blocking the way," said Heilman, noting that the passengers on Delta Flight 1761 were cooperative while the child was receiving medical help.
"I think for doctors, nurses, paramedics, we never know when we're going to have to use our skills. It just goes to show you never know when you'll put your training to use," he said.