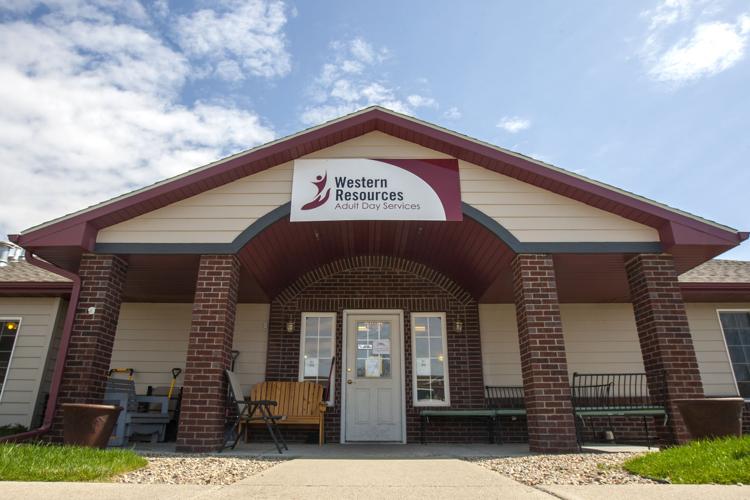 Fyrne Schlenker can't say enough about adult day care services offered by Western Resources for Independent Living.
But those services, unfortunately for Schlenker, are set to end at the end of September. "I sing their praises, but they're closing," she said.
Schlenker and her husband, Robert "Bob" Schlenker, a disabled veteran, moved to Rapid City from Freeman in May 2015. They learned of the adult day care program through a U.S. Department of Veterans Affairs support group and had been using the program for little more than a month.
"The adult day care program has been wonderful. My husband has been able to meet new people, and he has been able to visit with other vets," Fyrne said.
"He eats lunch there and enjoys the activities. It's been a great experience for him, and me too."
But in an Aug. 21 letter to clients, Western Resources for Independent Living's board of directors announced plans to close adult day center programs in Spearfish and Rapid City, effective Sept. 30.
"This decision was reached due to continual funding issues and overall program numbers being low," the letter stated. The board made the decision at an Aug. 14 meeting.
Western Resources will maintain its home care and independent living centers at 4110 Winfield Court in Rapid City, along with independent living offices at 420 Oriole Drive, No. 16, in Spearfish and at 633 E. Sioux Ave., Suite 6, in Pierre.
But Schlenker, in her early 70s, and her husband, who is in his 80s, will need to find another option for adult day care.
"We will be working with you, your funders, and other providers to ensure that you have options for services," the letter from the board stated.
However, Schlenker hasn't found any other options for adult day care in the western half of the state. She said most small community hospitals in the eastern part of the state offer adult day care services.
"I'm surprised that the hospital here does not have an adult day care," she said.
Earlier this year, Western Resources officials said the center could relieve local demand for mental health care by providing independence training for the disabled along with the adult day care services.
Those eligible for the nonprofit center's services must have a significant physical, mental, cognitive or sensory impairment and an inability to function in a family or community, or a limited ability to obtain, maintain or advance in a job. Services are covered by Medicaid and VA contracts and some insurance plans.
Independent living and home care specialists advocate for those needing help with Social Security programs and other bureaucratic issues, and offer assistance with disability products and services and learning independent living skills, such as housekeeping chores.
The center also helps clients find suitable housing, making modifications to existing homes along with mobility training, finding recreation opportunities and employment assistance.
Western Resource officials couldn't be reached for comment, but in April, acting executive director Chad Ratigan said the center had about 30 clients and was capable of serving up to 80, based on state per-square-footage regulations for nursing home residents.
Schlenker is concerned for her husband and other veterans who have become friends in their few weeks at the center. Those friendships might wither if another day care service isn't found.
"If one goes here and one goes there and another goes someplace else, these veterans may never see each other again," she said.