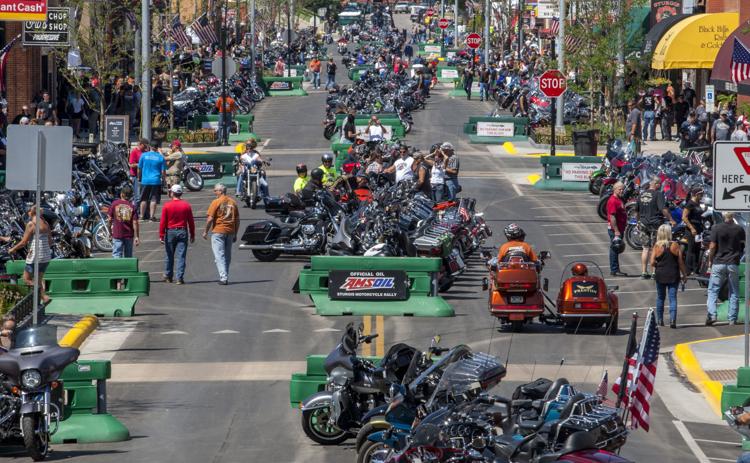 A man accused of trying to entice a 14-year-old boy into sex is countering that he actually wanted to help the boy navigate the hardships of being gay.
The first day evidence was presented in Andries Snyman's trial Wednesday, the prosecution and defense took turns highlighting various messages he sent the boy on Aug. 5, 2016. The pair met that day on a social media app designed for gay men, exchanged messages, and by nightfall, Snyman was in handcuffs.
Snyman, 43, is facing a federal charge of attempted enticement of a minor using the internet, an offense punishable by 10 years to life in prison. A South African who was then working at a ranch in Isabel, Snyman was arrested in an annual Sturgis rally sex sting where law enforcement officers pose as minors.
Defense attorney Tom Diggins said Snyman had no thoughts about sex once he found out he was chatting with a 14-year-old. Instead, as an older gay man, Snyman wanted to offer the boy advice on how to face the difficulties of being in a sexual minority group.
"Being gay is not a choice, and being gay is not easy," Diggins said in his opening statement at the Rapid City federal courthouse Wednesday, mentioning Snyman's experience being a victim of violence and hate crimes. "He wanted to help this teenager, and the evidence will bear this out."
The prosecutor, on the other hand, said the evidence will show that Snyman's intention was to have sex with the boy. Snyman quickly turned their conversation to sexual activity, asked for details about the boy's body and kept pushing to meet him alone late that day, said Assistant U.S. Attorney Sarah Collins.
"At no point will you see he had any concern for this boy," Collins said in her opening statement. "Thank goodness, it wasn't a little boy."
Diggins challenged this supposed lack of concern during his cross-examination of the first witness, Pennington County Sheriff's Office Investigator Brian Freeouf, who posed as the 14-year-old boy.
Diggins zoomed into several screenshots of Snyman's messages, including one where he told the boy he was curious to talk to him. "Just hope you are careful who you meet on here, some weird guys around," the federal public defender read the text message out loud.
Collins earlier underscored the explicit sexual terms Snyman had used, such as in explaining to the boy what two males can do together.
In a recorded police interrogation played in court, Snyman said he discussed sexual activity with the boy to get him curious enough for a face-to-face meeting. Otherwise, Snyman said, the boy would check out and move on to the next man he met on the app Grindr.
Snyman, dressed in a light blue collared shirt and gray trousers, sat expressionless beside Diggins during the proceedings Wednesday. He occasionally passed notes to his lawyer and put on earphones to listen in on the multiple bench conferences, which usually followed a prosecution or defense objection. U.S. District Court Chief Judge Jeffrey Viken is presiding over the trial.
Of the 36 men arrested and charged in the Sturgis sex stings since 2013, 23 have been convicted, one has died and the rest of the cases are still ongoing. Only two other defendants have gone to trial, and both were found guilty.
Snyman's trial, scheduled to continue till Friday, is expected to include testimony from a defense expert on the lesbian, gay, bisexual and transgender population. Snyman is detained at the Pennington County Jail.