NEW YORK (AP) — A new book by former President George W. Bush will highlight an issue which now sets him apart from many of his fellow Republi…
Deep Purple, "Whoosh!" (earMUSIC)
LOS ANGELES (AP) — Athletes Stephen Scherer, Jeret Peterson and Kelly Catlin have two things in common: They all reached their dream of becomi…
SALZBURG, Austria (AP) — Placido Domingo is back in Europe to receive a lifetime achievement award after a bout with the coronavirus, vowing i…
NEW YORK (AP) — The filmmakers behind "Surviving Jeffrey Epstein" moved quickly when Ghislaine Maxwell was arrested on federal charges that sh…
Here are the bestsellers for the week that ended Saturday, Aug. 1, compiled from data from independent and chain bookstores, book wholesalers …
Video games, board games, hunger games, game shows... This week on our film podcast '... Just to be Nominated,' we're talking about Game movies!
The Princess BrideGenre: Sci-Fi & FantasyRelease Date: 1987-09-25© © 1987 THE PRINCESS BRIDE, LTD.
The Secret: Dare to DreamGenre: DramaRelease Date: 2020-09-22© © 2018 The Secret Movie, LLC. All Rights Reserved.
Movie critic Bruce Miller says "Summerland" touches on racism and intolerance but it's not enough. In this era, plenty could be said and, in t…
Movie critic Bruce Miller says "Summerland" touches on racism and intolerance but it's not enough. However, "Cut Throat City" could be the wee…
Extra OrdinaryGenre: ComedyRelease Date: 2020-03-06© © 2019 Blinder Films
This year's awards show is introducing new categories in the wake of the coronavirus pandemic, including, "Best Music Video From Home," and "B…
With a Daytime Emmy win on Sunday, Alan Menken joined the elite "EGOT" group of stars who have won Emmy, Grammy, Oscar and Tony awards. Here's…
Here's a curated collection of what's arriving on TV, streaming services and music platforms this week.
—What better distraction than a psychological thriller? In Acorn TV's "The Nest," Dan and Emily are a happily married Glasgow couple longing f…
—Snoop Dogg vs. DMX: It's the battle of the canines in the latest "Verzuz" series. Rap icons Snoop Dogg and DMX will go toe-to-toe Wednesday o…
—"The Assistant": Julia Garner stars in writer-director Kitty Green's film about the day in the life of a young assistant to a bigwig in the e…

Bradeen Real Estate & Auctions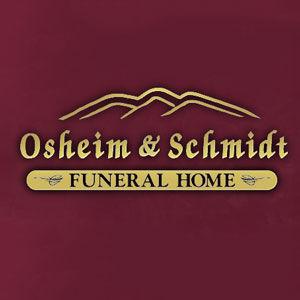 Osheim & Schmidt Funeral Home
And don't miss a new episode of 'Marrying Millions' on Lifetime.
Plus, learn more about the new series joining the network's original lineup.
And don't miss 'World of Dance' on NBC.
At the heart of the Netflix doc, viewers will see if the friendship between two cubers can hold up as they compete in the 2019 World Championships.
Plus, 'I Love Lucy,' '30 Rock' and more crazy getaway episodes available to stream on Hulu.
And don't miss a new 'At Home With Amy Sedaris.'
The Emmy Award nominations announced Tuesday included some snubs and surprises.