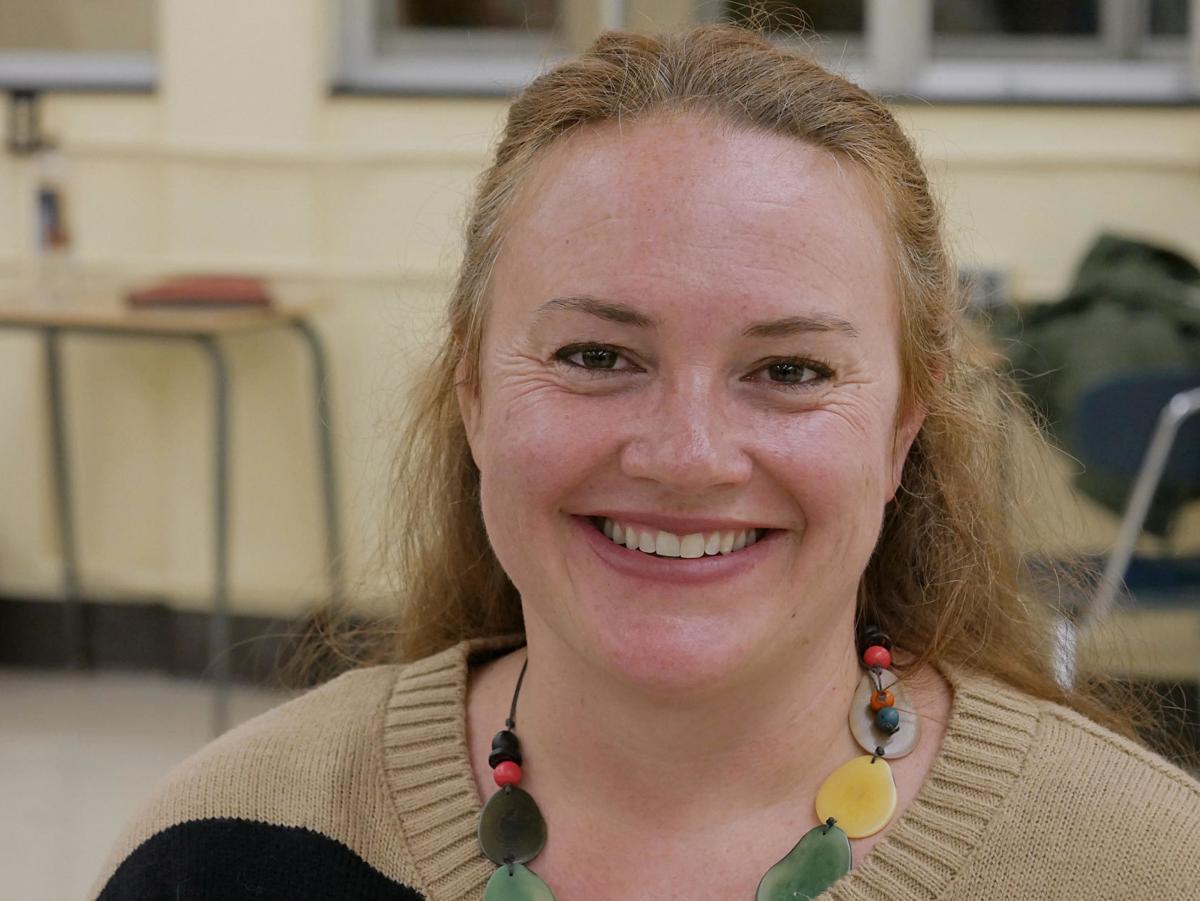 After a nationwide search, Black Hills Community Theatre announced Wednesday that it has selected a new artistic director, Jayme Kilburn, who is finishing a PhD in Theater from Cornell University in Ithaca, N.Y., and will begin as BHCT's artistic director in July. 
Kilburn takes over the position from current artistic director Zach Curtis, who is leaving in late June to fill the position of producing artistic director of the Chenango River Theatre in Greene, N.Y.
Black Hills Community Theatre will begin its 54th season in September. 
Kilburn visited Rapid City in May.
"I am beyond thrilled to be joining the team at BHCT. When I visited, I was struck by its unique collegial and collaborative environment. As a multidisciplinary artist, I am excited to be working with an organization that invites its artists and staff to work in various modes, bringing the full range of their abilities to the table. I look forward to continuing BHCT's mission of producing dynamic stories, helping to expand the organization's community outreach, and collaborating with the talented community of artists in Rapid City. As the artistic director of BHCT, my door will always be open. I am eager to meet more of the community," she said. 
Kilburn is a graduate of the University of California, Santa Barbara and New York University. Highlights of her professional career include five years as the founding artistic director of the Strand Theater Company in Baltimore, the curation of an interactive theater piece, "The Artist Peep Show," for the FAB Festival in New York City, and the director of traditional plays and musicals, such as "The Drowsy Chaperone," for Johns Hopkins University. Kilburn collaborated with Sue Perlgut, founder of the second wave theatre collective, It's All Right to Be Woman, to create the Women's Wisdom Project. Kilburn also developed a performance with the Mohawk Nation at Akwesasne for their annual international festival.
More recently, Kilburn worked with the Phoenix Players Theatre Group. The group was founded in 2009 by incarcerated men at Auburn Correctional Facility, a maximum-security prison in Auburn, N.Y. Kilburn has also been collaborating on a virtual project, "Diamantina Rosa," a solo performance that weaves together stories of Mexican women. She previously served on the board of Civic Ensemble, a community-based theater in Ithaca, N.Y.
Kilburn has directed more than 30 plays and for her directing work, Kilburn has won two Best Production Awards for projects in the Baltimore Playwright's Festival. She was named one of broadwayworld.com's 2006 Up and Comers, broadwayworld.com's 2007 Best of Baltimore Community Theater for Best Direction, and received recognition for the Strand as one of the "top five theaters in Baltimore 2011" from Baltimore Magazine.
With an interest in using theater as a tool for social change, Kilburn founded the Women's Performance Workshop in 2015. Participants wrote and directed their own stories, cooperatively weaving them together to create a full performance.  
In 2019, Kilburn organized a campus-wide community symposium at Cornell, "Feminist Directions: Performance, Power, and Leadership" which brought together dozens of international, national, and locally based artists and activists to engage in conversations surrounding artistic practice and power. In 2020, Kilburn collaborated with a group of Cornell graduates and undergraduates to produce Virtual Vibrance: Making, Shaking, Breaking Performance, an experimental project that celebrated Black women artists.