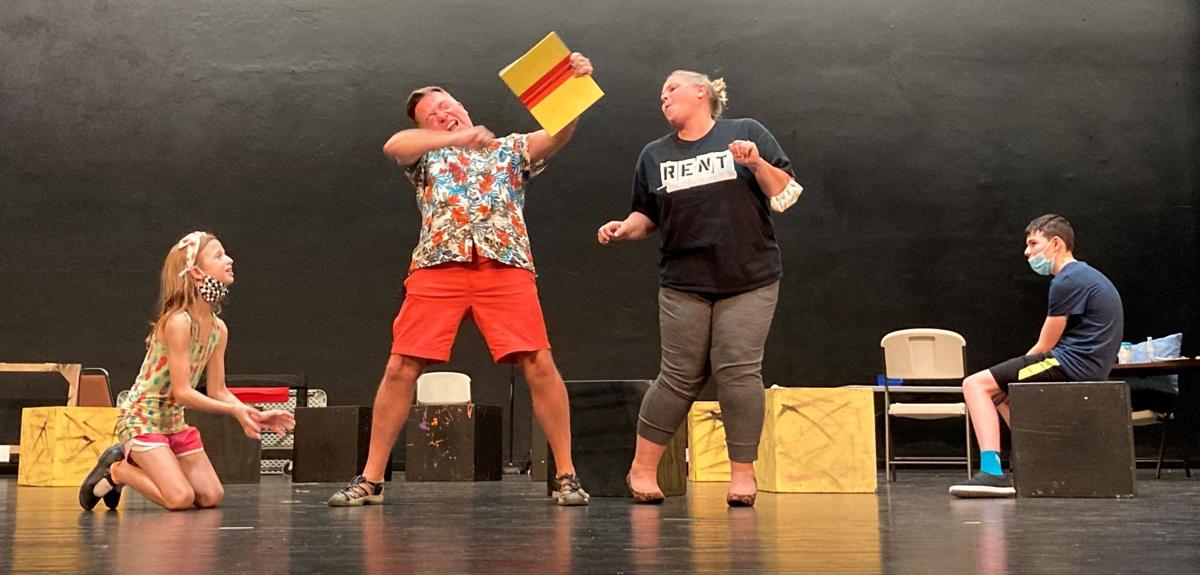 After a year and a half of online and outdoor performances, Black Hills Community Theatre hopes to bring back its main stage in-person productions this month, but its first show has been delayed.
The first production of the 2021-22 season, "Matilda," a musical based on a book by Roald Dahl, was scheduled to open Sept. 17 at Performing Arts Center of Rapid City. However, the opening has been postponed until Sept. 23 because a cast member tested positive for COVID-19, BHCT announced Tuesday in an email statement. 
"For the immediate safety of the cast and crew, production has halted while the wellness of the rest of the cast is assessed. If all is well, we will plan to open the production on Thursday, Sept. 23, for one weekend. Our official announcement on the status of the production will come no later than Monday, Sept. 20," according to BHCT's email statement. 
Anyone who bought tickets for the originally planned Sept. 17-19 performances can reschedule their reservations. Refunds can be requested after Sept. 20 when BHCT has made an official decision about whether "Matilda" will open Sept. 23, the BHCT statement said. For ticket information, contact the BHCT box office at 605-394-1786.
"We are so excited for this show. The kids have worked so hard and it's the perfect show to open the season with, because it's a show about belonging, and making your own family and finding your community, and I think that's emblematic of what Black Hills Community Theatre represents," Jayme Kilburn, BHCT's artistic director said in a Sept. 7 interview.
Kilburn said BHCT has been focused on safety throughout rehearsals for "Matilda."
"In rehearsals, everybody wears a mask unless they're actively engaged in a scene, but we're also having people distance," she said. "We wipe down everything before and during and after rehearsals."
When and if the show is able to open, BHCT will not host its traditional opening night reception, and there will be safety protocols in place for the health of the actors, crew and audience. The theater in the Performing Arts Center will have a section with socially distanced seating.
Due to the increase in COVID-19 cases in Pennington County and western South Dakota, and because a large number of children in the "Matilda" cast and audience are too young to be vaccinated yet, BHCT will require face masks for the audience during performances.
"For 'Matilda,' we're asking everybody in the audience to wear masks, and we are ordering kitschy BHCT masks to make it fun, and to keep the cast and crew safe," Kilburn said.
After "Matilda," BHCT's plans to continue its 2021-22 season with "Julius Caesar" Nov. 5-21, "Men on Boats" Jan. 28-Feb. 13, "Urinetown" March 18-27, and "33 Variations," May 6-22. For information, go to bhct.org.