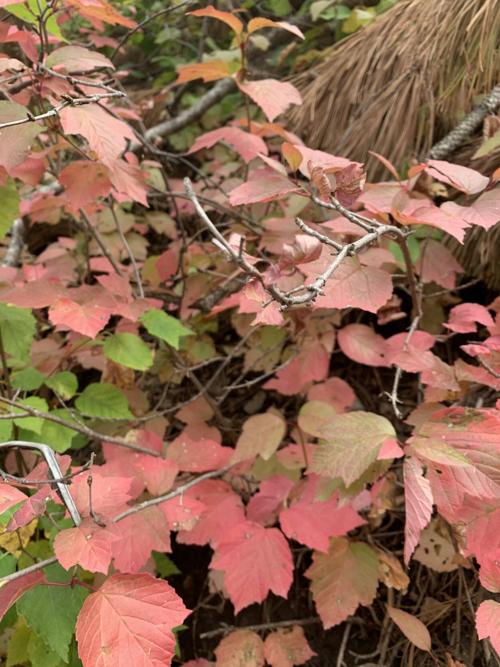 Ground shrubs and grasses are showing vibrant reds, and mid-levels of Spearfish Canyon are showing vibrant yellows now.
Spearfish Canyon is currently showing its fall colors at 50%, according to information provided by the Spearfish Area Chamber of Commerce.
Mountain goats have been spotted grazing at the bend in the road beyond Bridal Veil Falls. The goats were enjoying the leaves too, eating green leaves on trees and sauntering through the colorful grasses.
A small, migratory population of Rocky Mountain goats has lived in the Black Hills since the 1920s, according to South Dakota Game, Fish & Parks. Officials said a goat sighting is a good reminder to drive slowly through Spearfish Canyon and watch for animals around every turn in the road.
An abundance of pinecones is showing up on ponderosa pines and other cone-bearing, or conifer, trees this year. Recent dry, hot weather means the conifer trees are more interested in reproducing, rather than growth. The cones contain their seeds.
Peak color is anticipated between Sept. 23 and Oct. 4. Information about the changing colors will be posted on Spearfish Area Chamber of Commerce's Facebook and Instagram pages, and spearfishchamber.org.