LOS ANGELES (AP) — Rapper YG was arrested Friday at his Los Angeles home on suspicion of robbery just two days before he is scheduled to perfo…
LOS ANGELES (AP) — Questions have loomed for years around the nominations process for the Grammy Awards. But the doubts reached a new level th…
The Haden Triplets, "The Family Songbook" (Trimeter Records)
NEW YORK (AP) — Celebrities, beware: "Punk'd" is being revived. And this time Chance the Rapper is the one doing the punk'ing.
NEW ORLEANS (AP) — As 84-year-old Cajun music legend Doug Kershaw looks back, he's still looking ahead too — fiddling, singing, writing and pe…
Dolly Parton can now add "social media prowess" to her laundry list of talents.
Ethan Gruska, "En Garde" (Warner Records)
Eminem has scored a UK chart double, topping both the Official Albums and Official Singles Charts with his new record 'Music To Be Murdered By…
LOS ANGELES (AP) — Lizzo screamed at the top of her lungs, Lil Nas X brought out Billy Ray Cyrus for "Old Town Road" and Billie Eilish sang so…
PARK CITY, Utah (AP) — The normally private Taylor Swift premiered an intimate documentary Thursday at the Sundance Film Festival in which the…
Pet Shop Boys believe modern pop music is "very narcissistic and introverted" and not "euphoric" enough.
NEW YORK (AP) — The ousted head of the Grammy Awards says that music's biggest awards are tainted because of conflicts of interest that infect…
LOS ANGELES (AP) — The singers from five Oscar-nominated songs will reprise their performances live at next month's Academy Awards.
CHICAGO (AP) — A judge on Thursday agreed to allow a girlfriend of R. Kelly retrieve her belongings from the singer's home in Trump Tower in C…
NEW YORK (AP) — Leaving a successful band is never easy. For Brittany Howard, stepping away from the roots-rockers Alabama Shakes wasn't easy …
Who knows how things will really play out Sunday when the awards are handed out live from the Staples Center in Los Angeles. Here are some goo…
LOS ANGELES (AP) — With this Sunday's Grammy ceremony to be his last after 40 years of producing it, Ken Ehrlich could be excused for creating…
SAO PAULO (AP) — A few days before Christmas, renowned pianist João Carlos Martins summoned his friends to a Sao Paulo bar so he could show of…
Celebrity birthdays for the week of of Jan. 26-Feb. 1.

Bradeen Real Estate & Auctions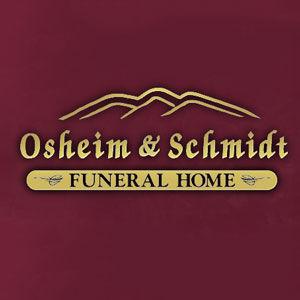 Osheim & Schmidt Funeral Home
Guns N' Roses lead guitarist Slash says the band are unsure how to drop new material because of the "nature" of the music industry nowadays, b…
BOSTON (AP) — A judge has told Aerosmith's drummer Joey Kramer to dream on if he hopes to rejoin the band as it's set to perform and be honore…
LOS ANGELES (AP) — Former Grammys CEO Neil Portnow said Wednesday that a rape allegation against him aired by his successor in a complaint aga…
NASHVILLE, Tenn. (AP) — What started as a joke on Twitter about an unwritten rule among country radio stations not to play two female artists …
CHICAGO (AP) — Illinois prosecutors said Wednesday that the first of four Chicago sexual abuse cases against R. Kelly that they'll take to tri…
NEW YORK (AP) — The 2020 Grammy Awards are shaping up to be the night of the new kids, with Lizzo, Billie Eilish and Lil Nas X leading in nominations.
DETROIT (AP) — The Detroit Symphony Orchestra on Wednesday announced the selection of Italian conductor Jader Bignamini as its next music director.