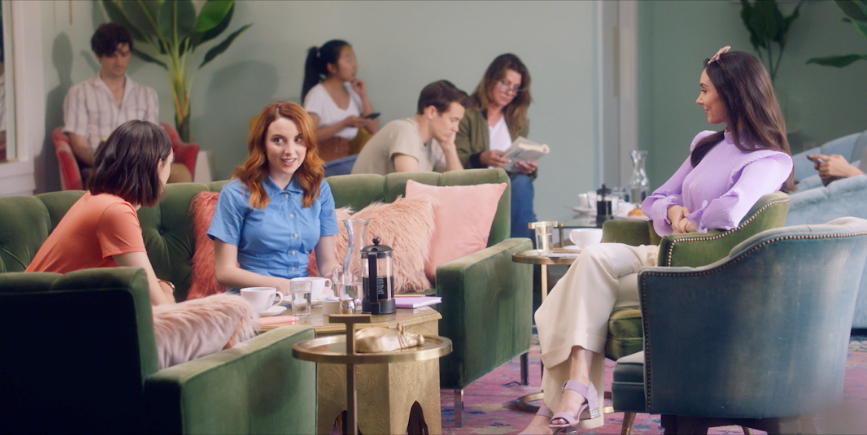 The 13th annual South Dakota Film Festival is going virtual to truly become a statewide event.
The festival is hosted in Aberdeen and until this year movies have been screened at Capitol Theatre there. The 2020 festival is moving online because of COVID-19. Film fans throughout the state will have access to the full slate of 55 short and three feature-length independent films. Comedies, dramas, documentaries, animation, and a selection of family-friendly offerings are included in the lineup.
The South Dakota Film Festival will run from 7 a.m. MDT Thursday, Sept. 17' through 10 p.m. MDT Sept. 26 at southdakotafilmfest.org. Access to the films will be available in a video-on-demand and curated playlist format at the website. Short synopses, images and some film trailers are available now at southdakotafilmfest.org/slate so movie fans can plan what they want to watch.
To give at-home moviegoers the film festival experience, viewers can tune in to curated sessions that include about one to two hours of films plus question-and-answer sessions with most filmmakers. Viewers also have the option to watch each film individually, without the question-and-answer sessions, said Steven Huber, technical director for the South Dakota Film Festival.
The festival began as a way to acknowledge and showcase filmmakers from the Great Plains region — specifically North and South Dakota, Wyoming, Montana, Iowa and Nebraska. While that remains a focus, the festival now aims to screen the best films submitted by filmmakers worldwide. This year's lineup includes entries from at least 17 states as well as Canada, France, the United Kingdom, New Zealand, Australia, Nepal, Poland and Germany.
"This is the first and hopefully the only year that the South Dakota Film Festival will be online. We may experiment with a mix of in-person and online in the future," Huber said.
"To continue our mission of making independent films available to as wide of an audience as possible, we are making the South Dakota Film Festival free to watch online," Huber said. "Because it is free and we are not selling tickets, we will need everyone's help in raising the funds to 'keep the film rolling' for 2020 and the years to come. So, we are accepting tax-deductible donations."
Stay up-to-date on what's happening
Receive the latest in local entertainment news in your inbox weekly!