Glenn Close as cutthroat attorney Patty Hewes and Rose Byrne as her clever mentee Ellen make this a must-see.
Mandel, along with fellow judge Alesha Dixon and host Terry Crews, tease what's in store for the second season of the NBC spinoff.
Check the full list of nominees for this year's 92nd Academy Awards.
And don't miss the latest E! reality series 'Meet the Frasers.'
Meet the cheerleaders of Navarro College in this docuseries chronicling their journey to Nationals.
Plus, catch a glimpse of Jeff Bridges in 'The Old Man.'
The cast of the romantic comedy, including 'Grey's Anatomy's Jake Borelli and 'Queer Eye's Karamo Brown, revealed the big news.
The tearjerker is a relevant reboot of the '90s series about children separated from their parents.
And don't miss a new episode of 'America's Got Talent: The Champions.'
'Sarah had a natural sense of how to market herself and her product,' exec producer Janine Sherman Barrois says.
Al Pacino stars in this tale of Nazi hunting coming to Amazon Prime Video.
"Jeopardy" host Alex Trebek doesn't need more than half a minute to end his tenure on the TV series. "I've kind of, in my mind, rehearsed it already."
This cheat appears in many cartoons from "The Simpsons" to Sponge Bob. Now you can know the truth and try it out for yourself.
Planning to watch the ball drop, or join one of those all-day all-night TV series marathons? Here's your checklist for TV tonight.
Whether you like drama, comedy, or reality TV, there's something for everyone to enjoy.
The WWE superstar is closing out 2019 with a bang.
Already renewed for a second season, the talk show reflects everything we love about the Grammy winner and popular coach on 'The Voice.'
Plus, Season 2 of 'The Orville' streaming on Hulu ahead of third season return.
Try to guess the TV show name based on the typography it uses in its opening credits.
From 'Gotham's' Batman moment to Brienne's 'Game of Thrones' milestone.

Bradeen Real Estate & Auctions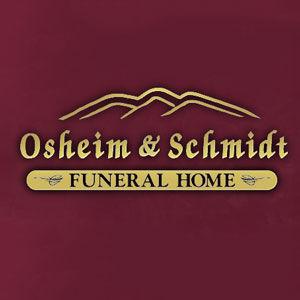 Osheim & Schmidt Funeral Home
Disney's recently introduced streaming platform has over 600 titles. Check out this guide to animated Disney classics, Disney Channel Original…
Dec. 17 marked the 30th anniversary of America's funniest family, "The Simpsons," debuting on the small screen. Check out a few other major th…
Why 'Burden of Truth,' 'Younger' and more are worth checking out.
Eddie Murphy's return as host of "Saturday Night Live" was a hit: The episode was SNL's most-watched since May 2017, when Melissa McCarthy hosted.
From comedy specials to original films.
The Roses get ready for a wedding and more life changes.
In a 1964 interview, creator Arthur Rankin took readers inside of what would become the longest-running holiday special in TV history.