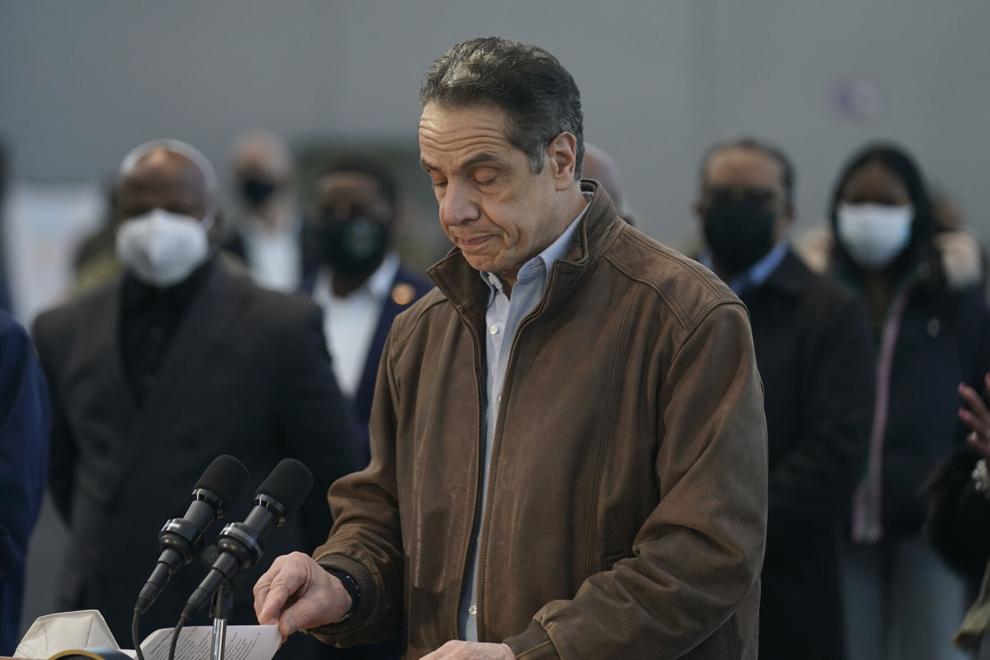 New York's process for impeaching and removing a governor from office has some parallels — and some important differences — to the process the U.S. Congress uses for impeaching presidents.
Like at the federal level, New York impeachments starts in lower house of the legislature — in this case, the Assembly. If a majority of members vote to impeach Cuomo, a trial on his removal from office would be held in what's known as the Impeachment Court.
The court consists not only of members of the state Senate, but also judges of the state's highest court, the Court of Appeals, who would also cast votes. There are seven appeals court judges and 63 senators, though not all would serve on the impeachment court.
Lt. Gov. Kathy Hochul and Senate Majority Leader Andrea Stewart-Cousins are also members, but they are excluded when a governor is on trial. At least two-thirds of the jurors must vote to convict in order to remove Cuomo.
Democrats control both chambers of the Legislature. Many have joined Republicans in calling for Cuomo's resignation or impeachment in recent days. Cuomo has appointed all seven members of the Court of Appeals.
New York has only impeached a governor once, in 1913, when Gov. William Sulzer was bounced after 289 days in office in what he claimed was retribution for turning his back on the powerful Tammany Hall Democratic machine.
Sulzer, accused of failing to report thousands of dollars in campaign contributions and commingling campaign funds with personal funds, blasted the court's secret deliberations, complaining: "A horse thief in frontier days would have received a squarer deal."