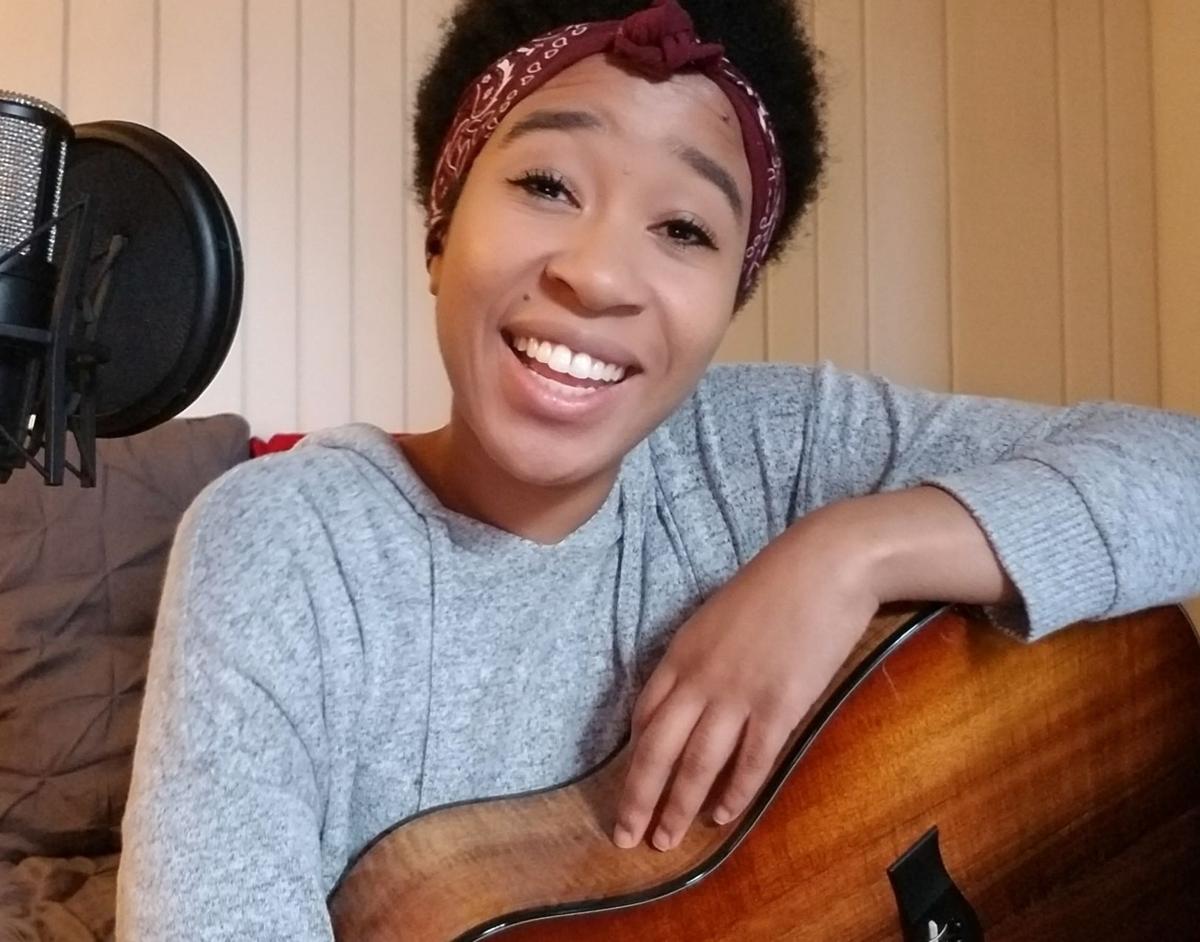 Singer-songwriter Sophia Beatty's musical career has been temporarily halted by a thyroid tumor, but the illness has given her a new mission in life.
The Rapid City musician has been diagnosed with a thyroid tumor that is weakening a nerve on her vocal cords. Beatty, 24, said the ear, nose and throat specialist she consulted in Denver advised her that if the tumor is not removed, the result could be vocal paralysis. A biopsy determined the mass is large but noncancerous. Beatty hopes to have surgery and begin performing again by July or August.
However, this week Beatty is in Omaha to volunteer with Nebraska-based Hope of the Poor. The Christian organization serves homeless kids and families by providing meals, renting homes to families in need, and helping people find jobs.
This is her first mission trip, Beatty said. She's excited to spend a week serving meals, helping with physical labor, and talking to children and families as much as her voice permits.
"I'll be trying to reach people in a different way than I'm used to. My voice can only go so much before I start to experience extreme pain," she said. "I'm super excited to go … bring joy to them because people are suffering and also reaching them at a spiritual level."
To offset the costs of her trip, she launched a GoFundMe that can be accessed at sophiabeatty.com/mission. Beatty said people have donated through her website or other means as well. Ultimately, Beatty believes this is the first of many mission trips.
Planning a mission trip and focusing on helping other people has been "therapy to her soul" as she's dealing with her own illness.
"Through the last year I've had issues with my voice and I didn't understand what was going on. I thought I was over-singing or not singing correctly, but it felt like I couldn't get through a show. Right now, I probably couldn't even make it 20 minutes singing," she said. "Doctors have no idea what caused the tumor. They're looking to remove the whole left thyroid gland, possibly."
Beatty has been a headliner at such events as last summer's Black Hills Drive Aid, "Holiday Jazz with Sophia Beatty" in 2019 at Matthews Opera House, and she's been a frequent performer at venues in Rapid City. She's known for singing classic jazz and soul cover music from such icons as Whitney Houston, Natalie Cole and Etta James.
She has recorded original music that's available on sophiabeatty.com. She's teaching herself to produce music so her songs sound exactly as she wants them to and recently released a new single, "Honey."
"I wrote it about a relationship I hope to have someday," Beatty said. "I felt like love was a complicated thing, and I really wanted (a love song) that was sweeter and more pure and more loving. It's about finding the one that makes you feel comfortable and truly loved."
Having her career interrupted by a tumor took Beatty by surprise, but she's grateful for emotional and financial help from friends and fans.
"I haven't been able to work for months, and before that I was canceling shows when I needed to. Music is my job and my only source of income so it has been draining my savings. God sends a lot of people my way. That's been a huge blessing," she said. "My fans are really my family."
"I really appreciate every single person who has reached out to me and helped me through this difficult time," Beatty said. "Without my family of fans and support and God, without their help and their willingness to assist me, it would have been a lot more challenging."
Her illness prompted her to rely on her faith and sparked an interest in mission work. After intense prayer, Beatty said she felt called to go on this mission trip.
"Since then, God's given me dreams about going on other mission trips," she said. "I feel honored to be able to go somewhere during this time that I'm not able to do much and help other people. It honestly excites me."
Beatty said she also feels prompted to shift the direction of her music to some faith-based original songs. She wants to expand the message of her music to encourage people who need the peace, joy and comfort.
"Faith has played a huge role in what I've been going through," she said. "Through all this I realized my priorities before were kind of all over the place and I didn't feel like I had much of a purpose, but through deep prayer and building a relationship with God, I feel like there's a purpose for my life. It's been a wild journey."
"I really believe music is a powerful tool and healing, too," Beatty said. "I feel great spiritually and mentally and physically. I feel like my faith is just getting stronger as I go. … I do have faith God is bringing me through this for a reason."