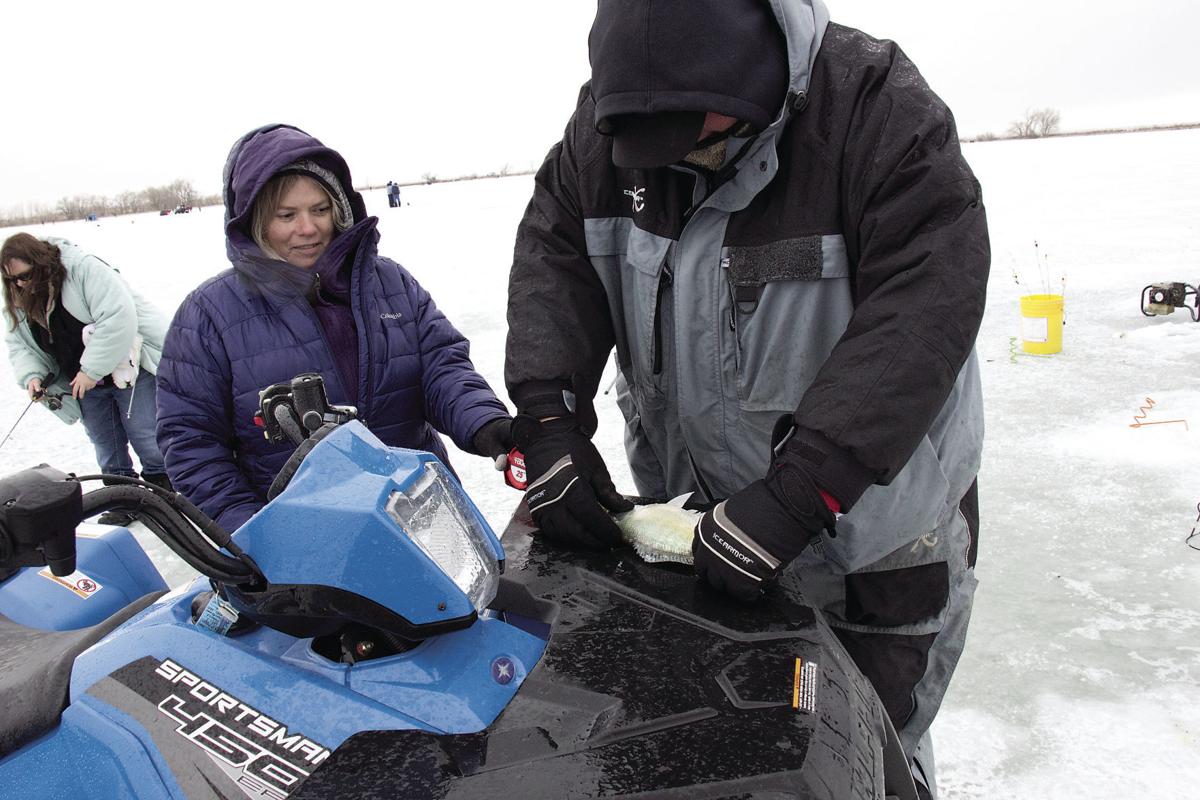 The rods and reels don't go away once the cold sets in and area lakes freeze over for the winter. Ice fishing is one of the best ways to enjoy the great outdoors when winter comes, and this winter will again feature a great fishing tournament at Whitney Lake.
The tournament, which takes place each January is the brainchild of Chadron native Scott Gooder. It is more than just competitive fishing, it's a way for those involved to have a good time while also giving back to Whitney Lake itself. The next tournament is scheduled for Jan. 11, 2020.
Each year the Whitney Dock Club takes proceeds from the tournament and applies them to improvements at the lake. In the past the club used the money raised to give the lake's dock area a much needed rebuild and improve restrooms. Work has been done on the road leading to the lake this year, and Gooder said it's likely the proceeds from the 2020 event will go toward additional access improvements.
In all 1,000 tickets will be available to the general public at $25 per ticket. Final details involving when tickets go on sale and how they'll be available are still being worked out, but if you're interested in purchasing tickets and attending the event contact Gooder via telephone at 308-430-4896.
Each ticket provides the holder the opportunity to compete in the tournament, gives entry to the chili supper held at 5 p.m. after the conclusion of the fishing tournament, and enters the holder into what can only be referred to as a "lucrative" raffle.
The raffle includes about $20,000 in prizes including a four-wheeler as top prize. The drawing will be held during the chili supper.
With regard to competition, the tournament features three divisions: walleye, crappie, and "other." Each fisherman or fisherwoman is allowed one entry per category and entries will be judged by length.
State minimum size requirement are enforced (ie.: minimum 15" walleye)
Participants are encouraged to bring their own gear, no equipment will be provided.
For up to date information regarding the tournament stay tuned to The Chadron Record or follow the Whitney Dock Club on Facebook.