A long road trip is a blessing of American summer, and the blessing is multiplied when surrounded by the wonders of the West.
The US is nearing five million cases of coronavirus since the start of the pandemic -- and as experts have highlighted in the past, the true n…
After many years of being looked down on, motels are getting new respect in the era of social distancing.
These assorted popsicles are just as refreshing as something you would get at an ice cream stand.
Frances Hodgson Burnett's children's classic " The Secret Garden " has been adapted into several films, television series and even a Broadway …
After Kenneth Bloom retired from a career in the grocery business, he didn't stray far. The 61-year-old focused on delivering groceries for In…
These assorted popsicles are just as refreshing as something you would get at an ice cream stand.
The company is adding the word "breakfast" — instead of dinner — to encourage Americans to start their day with neon orange cheesy noodles.
Want to try something new for outdoor entertaining? Watch as Catherine Neville of Feast Magazine guides you through some campfire cuisine.
Loaded with 20 grams of protein, this breakfast taco recipe is a satisfying way to start the day. 
When finished and cooled, store them in the fridge, covered, for about a week and use them to enhance your favorite recipe.
Fresh summer peaches are so ripe and sweet that they need little more than to be sliced and covered with a pillowy cream biscuit topping.
Trampolining is an excellent form of exercise, and what's more, it's tons of fun. Here's what to consider before buying a trampoline for your yard.
Because a wet phone is a dead phone. 
Q: In January, my grandson and three of his friends agreed to rent a four-bedroom apartment near the campus starting in August, when school wa…
My childhood home had a pedestal sink. In the wall tile, there were two tiny alcoves, one for a drinking glass and the other for hand soap. Th…
Q: In a recent column, it was stated that "nearly 80% of Americans were living paycheck to paycheck before the pandemic…" I want to know how y…
Some of the best summer tableware, lighting and outdoor furniture is on sale, making it even easier to create the perfect outdoor space to escape to.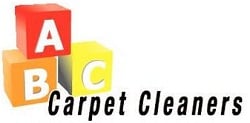 Bradeen Real Estate & Auctions