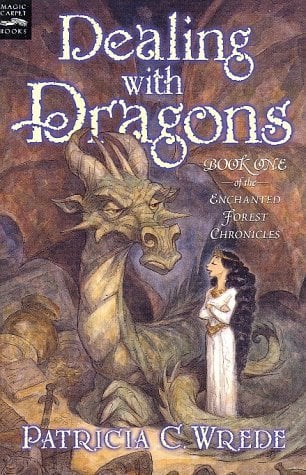 "Dealing with Dragons," Enchanted Forest Chronicles No. 1, by Patricia C. Wrede
Who doesn't love a snarky princess? The type of princess who, instead of being "proper," would rather sword fight, make cherries jubilee and work with magic.
Princess Cimorene begins this series by running away and asking to be a dragon's princess in order to avoid being married off. This isn't your typical Disney story, but a mix of classic fables and fairy tales turned on their ear.
"Dealing with Dragons" is a quick read that is great to read aloud, engaging your child in an inventive tale of fantasy. (Yes, it is even good for boys as well as girls.)
Be the first to know
Get local news delivered to your inbox!